Vincent Bourgeyx - Short Trip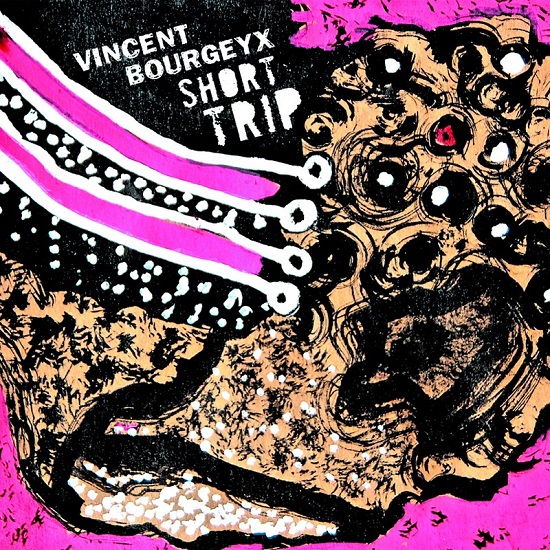 V
Fresh Sound / Socadisc
Les jazzfans belges avaient pu découvrir Vincent Bourgeyx lors du Jazz à Liège de 2009, en compagnie du saxophoniste britannique Peter King: un gage de swing.
Après avoir suivi les cours du Berklee College, en même temps que le contrebassiste Matt Penman, le pianiste français a participé, pendant plusieurs années, à la scène new yorkaise, aux côtés d'Al Grey, tromboniste de Count Basie, mais aussi des saxophonistes Ravi Coltrane, Jane Ira Bloom et Mark Turner.
Après les albums Again, en compagnie de Matt Penmann et Ari Hoenig et Hip avec Pierre Boussaguet et Dédé Ceccarelli, voici Short Trip, enregistré à nouveau avec Matt Penmann, contrebassiste, entre autres, de Joshua Redman. A la batterie cette fois, Obed Calvaire du SF Jazz Collective et qui a aussi côtoyé Monty Alexander ou Dave Holland.
Au répertoire, huit compositions originales, mais aussi trois standards (I got lost in his arms, I've grown accustomed to his face, For all we know), Tune Up de Miles et This is new de K. Weil.
Au trio, s'ajoutent deux invités: sur sept plages, le saxophoniste David Prez, émule de Mark Turner et membre du Paris Jazz Underground, sur deux autres, Sara Lazarus, chanteuse américaine, installée en France. Admiratrice de Betty Carter comme de Carmen Mc Rae, elle a enregistré Give me the simple life avec Alain Jean-Marie et Les Chansons de Cole Porter avec le Caratini Jazz Ensemble.
Pour ce Short Trip, Vincent Bourgeyx s'amuse à varier les configurations: solo intimiste sur les ballades lyriques While she sleeps et For all we know, trio au swing survolté sur In a hurry et Tune up, grands standards à l'atmosphère langoureuse avec Sara Lazarus au chant sur I've grown accustomed to his face et sur I got lost in his arms, avec une belle intro voix-contrebasse, et, enfin, sept plages en quartet avec le saxophone ténor à la sonorité de velours de David Prez, des tempos alanguis (Abbey, Choral, June), des plages au groove survitaminé comme This is new ou des mid tempos (Short Trip, Elephant's march).
A Short Trip? Dans tous les cas, au travers de paysages contrastés.

Claude Loxhay