There is more jazz than Jazz'halo and there is Jazz'halo because there is never enough jazz. Jazz musicians and jazz lovers are explorers, looking for 'things to happen' but we do not always know where and when it happens. May this site guide you and us in our pursuit...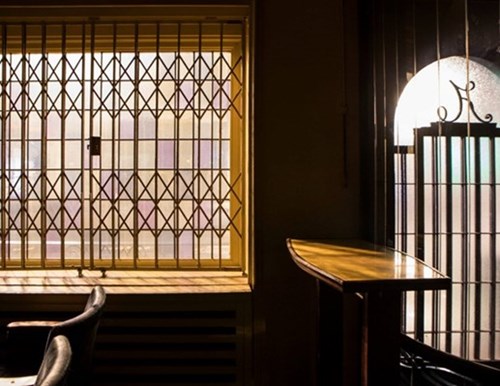 © Arnaud Ghys

Étant dans l'obligation de fermer notre bar, nous sollicitons le soutien financier de tous nos fans pour nous permettre de traverser cette période particulièrement difficile.
Omdat we gedwongen zijn onze bar te sluiten door de dwingende maatregelen van de overheid, vragen we de financiële steun van al onze fans om ons door deze bijzonder moeilijke tijd heen te helpen.
Being forced to close our bar following imperative government directives, we ask for the financial support of all our fans to help us get through this particularly difficult time.

A project from
ZUUR, the sour taste of closed bars
NL: https://www.growfunding.be/nl/projects/archiduc
Fr: https://www.growfunding.be/fr/projects/archiduc
Eng.: https://www.growfunding.be/en/projects/archiduc
 
The proceeds of the campaign will go entirely to L'Archiduc (minus the transaction costs).
The rewards are financed by Growfunding vzw, with the support of the Brussels-Capital Region.
In this way you not only save your favourite pub,
but you also support companies and organizations that make a difference for our city daily:
starting artists, social economy, sustainable initiatives, ...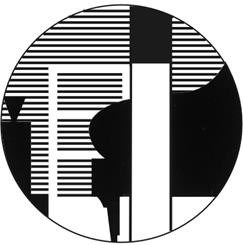 ---


photos © Jacky Lepage
Jazz'halo.be wants to let the light shine on interesting concerts, projects and albums for which there is no space in the newspapers and weeklies. Completeness is not our ambition and we depend on the information supplied to us by the clubs, musicians, organizers and by you. All contributions are welcomed and we will select the most interesting news for publication.
We choose English as the basic language for Jazz'halo.be but contributions in Dutch, French and German will be published as such.
Jazz'halo stands for contemporary, adventurous, new, boundless. Have a look at the Archives section and you will understand.
Let's connect !
About
The CD label
The 25 albums so far produced by Jazz'halo.
The Musician's files
Biographical notes on jazz people who don't have a personal website. The others are listed in the Links section.
The Calendar
Lists mainly concerts in Belgium and will never be complete but we want to support initiatives that deserve attention.
The Archives
Jazz'halo was launched in 1997 with a lot of ambition and a good sponsor who made it possible to start up the print magazine, the CD label, the website and the Jazz'halo Music Days. The first Jazz'halo Music Days in November 1997 featured bass player Cameron Brown and his band 'The Hear and Know' with Sheila Jordan, the Joe Fonda Trio, the Gerry Hemingway Quartet and Belgian jazz bands such as the Peter Hertmans Quartet and the Phil Abraham Quartet. The following years we brought a whole range of interesting musicians on the Belgian stages such as Joëlle Léandre, Beñat Achiary, Greg Marvin, Raúl Barboza, Renaud Garcia-Fons, Vinny Golia and many others. More about the past in the Archives section.

Jos Demol & Emile Clemens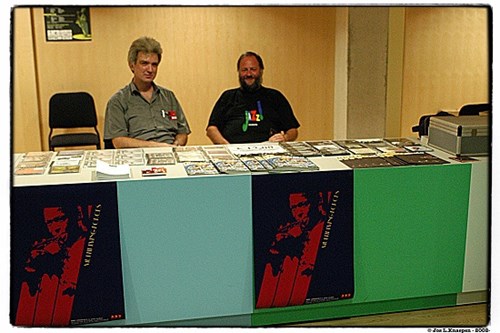 PRIVACY