Cameron Brown
DOUBLE BASS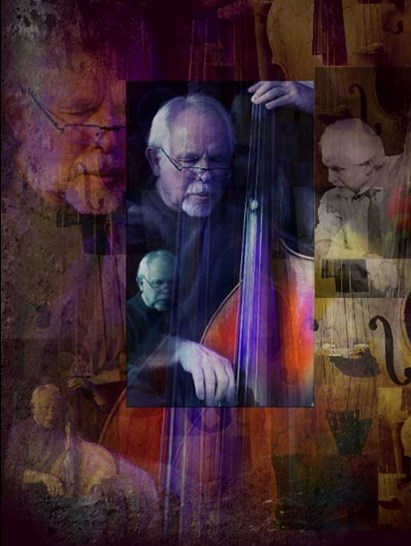 © Ann Marie McIntire

© Frank Tafuri
Bassist, composer and educator Cameron Brown began his career in the mid-sixties, recording in Europe with George Russell and Don Cherry. These important innovators remain life-long inspirations and influences. Beginning in 1975, Mr. Brown anchored some of the most important ensembles of the seventies, eighties, nineties, and into the current century. Sheila Jordan, Roswell Rudd, Archie Shepp and Beaver Harris were his mentors and bandleaders. He has enjoyed special relationships with master drummers: Art Blakey, Dannie Richmond, Philly Joe Jones, Edward Blackwell, Eddie Moore, Idris Muhammad, Billy Hart, Joe Chambers, Lewis Nash and Matt Wilson as well as Mr. Harris. The Don Pullen/George Adams Quartet, featuring Dannie Richmond, developed into an intense and rewarding partnership which lasted nearly ten years. In addition to this quartet, Beaver Harris's 360 Degree Music Experience, Art Blakey's Jazz Messengers, the Sextet and Big Bands of George Russell, The Dewey Redman Quartet, and various ensembles led be Mr. Shepp, Mr. Cherry, Mr. Rudd, Mr. Richmond, and Joe Lovano, Mr. Brown has performed and/or recorded with Donald Byrd, Booker Ervin, Ted Curson, Lee Konitz, Chet Baker, Terumasa Hino, Betty Carter, Houston Person, Etta Jones, Lou Donaldson, Jim McNeely, George Cables, Joe Locke, Salvatore Bonafede, Tony Malaby, Jane Ira Bloom, and Marc Copland. He's helped young people around the world to nurture their interest in and passion for jazz from North Carolina to Norway, from Helsinki to New York, to Hong Kong and Taiwan. He is on the faculty of the New School University and teaches at the summer workshop near Venice, Italy co-sponsored by the New School. At present, Mr. Brown performs and/or records in duo with Sheila Jordan, with various ensembles led by Joe Lovano and Jason Rigby, as well as with Ben Riley, Lisa Sokolov, Jay Clayton, Archie Shepp, Don Byron, Dave Ballou, Steve Slagle, Jeremy Steig, Marco Tamburini and Carl Stormer (www.jazzcode.org). He leads two ensembles: Cameron Brown and the Hear and Now and Cameron Brown and Dannie's Calypso, and records for the Omnitone record label (www.omnitone.com).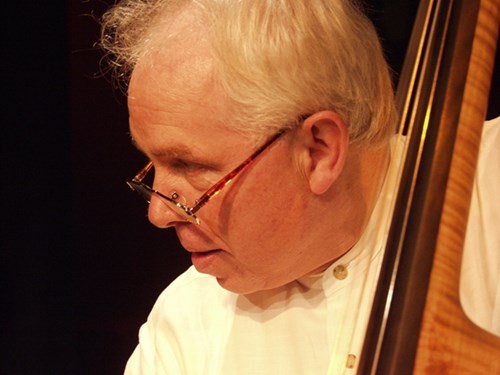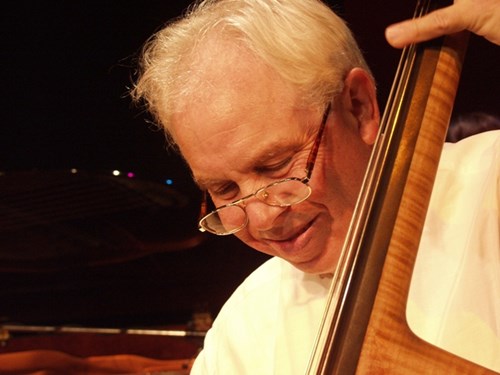 Jazz'halo Music Days 2002 © Jacky Lepage

SELECTED DISCOGRAPHY
Cameron Brown and the Hear and Now - Here And How! (Omnitone/Jazz'halo)
Cameron Brown and the Hear and Now - Here And How! Volume 2 (Omnitone/Jazz'halo)
Recorded during the Jazz'halo Music Days 1997
     Please check out http://www.omnitone.com/hereandhow/index.htm for interview and more
George Adams/Don Pullen Quartet – Don't Lose Control (Soul Note)
George Adams/Don Pullen Quartet - All That Funk (Palcoscenico)
George Adams/Don Pullen Quartet - More Funk (Palcoscenico)
George Adams/Don Pullen Quartet - Earth Beams (Timeless)
George Adams/Don Pullen Quartet - Life Line (Timeless)
George Adams/Don Pullen Quartet - City Gates (Timeless)
George Adams/Don Pullen Quartet - Live At The Village Vanguard (Soul Note)
George Adams/Don Pullen Quartet - Live At The Village Vanguard volume 2 (Soul Note)
George Adams/Don Pullen Quartet - Decisions (Timeless)
George Adams/Don Pullen Quartet - Live At Montmartre (with John Scofield) (Timeless)
George Adams/Don Pullen Quartet - Breakthrough (Blue Note)
George Adams/Don Pullen Quartet - Song Everlasting (Blue Note)
George Adams – Gentleman's Agreement (Soul Note)
Greg Alper - My Time (Wa Nui)
John Bailey - In Real Time (Summit Records)
Chet Baker – Sesjun Radio Shows (Beeld en geluid, 2 CD's, 1st 4 songs on first CD)
Chet Baker - Live And Rare (Master Classics Records) on "Chet's Theme" and "Ray's Idea"
David Ballou - Volition (SteepleChase)
David Ballou - Rothko (SteepleChase)
Jamie Baum – Timepiece (to be released)
Bernie Bierman - The Other Half Of Me (Original Cast)
Ed Blackwell & Dewey Redman - Walls ñ Bridges (Black Saint)
Art Blakey and the Jazz Messengers - Artís Break (unpaid bootleg on Orizzonte Lotus)
Lena Bloch's Feathery - Heart Knows (Fresh Sound New Talent)
Jane Ira Bloom - Sixteen Sunsets (Outline)
Blue Brass Connection - Cool Affairs (PAO)
Michael Bocian - Reverence (enja)
Salvatore Bonafede - Actor & Actress (Ken Music) with Joe Lovano & Adam Nussbaum
Salvatore Bonafede - Plays Gershwin (Splasc(H))
Luca Bonvini – The Mystic Trumpeter (Splasc(H))
Cameron Brown / Lorenzo Lombardo / Dick Oatts / Gary Versace - Black Nile (Radiosnj)
Cannon Heath Down – Heart-Throb Companion (Bongo Sunrise)
Katchie Cartwright - Live! At The Deer Head Inn (The Orchard)
Cartwright/Oppenheim – La Faute De La Musique: Songs Of John Cage (Harriton Carved Wax)
Don Cherry – Scandinavian Radio Sessions 1965-1971 (no label)
Stephen Christian - Call Me Christian (Lightyear) > only backing vocals
Lainie Cooke – Here's To Life (Cage Free Records)
Bill Cosby - A House Full Of Love - Music From The Bill Cosby Show (Columbia) feat. Grover Washington Jr.
Connie Crothers/Lenny Popkin Quartet - Love Energy (New Artists)
Connie Crothers/Lenny Popkin Quartet - New York Night (New Artists)
Connie Crothers/Lenny Popkin Quartet - In Motion (New Artists)
Connie Crothers/Lenny Popkin Quartet - Jazz Spring (New Artists)
Connie Crothers/Lenny Popkin Quartet - Session (The Orchard)
Russ DeFilippis Trio – Calculations (Woodstock CD)
Raul de Souza – Soul & Creation (PAO)
Bob Degen Quartet featuring Terumasa Hino - Children Of The Night (enja)
David Durrah - The Durrah Quartet (Z 1A)
Antonio Farao - Viaggio Ignota (DDD)
Artt Frank Quartet – Live At The Aldrich Museum (Sweetheart Records)
Della Griffin – Travelin' Light (Muse)
Neal Haiduck - Modern Jazz (Blackwood)
Beaver Harris and the 360 Degree Music Experience - Beautiful Africa (Soul Note)
including Cam's composition Baby Suite
Beaver Harris and the 360 Degree Music Experience - Safe (Red Record)
Beaver Harris and the 360 Degree Music Experience - Live At Nyon (Cadence Jazz)
Beaver Harris and the 360 Degree Music Experience - Negcaumongus (Cadence Jazz)
Emil Hess - The Great Bridge (Storyville)
Gilbert Isbin - Spring Cleaning (Jazz'halo)
Sheila Jordan - Confirmation (East Wind)
Sheila Jordan – I've Grown Accustomed To The Bass (Jazz'halo/Highnote)
Sheila Jordan/Cameron Brown – Celebration: Live At The Triad (Highnote)
Chris Joris - Bihogo (Jazz'halo)
Yuko Kimura – Nexus (Yuko Kimura)
Karin Krog/Archie Shepp - Hi Fly (Compendium)
Kryon – Blue Gold (CNI)
Wolfgang Lackerschmid - Hurry Up And Wait (Hip Jazz)
David Lahm - Real Jazz For Folks Who Feel Jazz (Palo Alto)
David Lahm - Be Somebody (Generation Productions)
David Lahm – Real Jazz for the Folks Who Feel Jazz
Mary LaRose and Ledhead - Walking Woman (GM Recordings)
Mike Longo - Explosion (Cap Records)
Nathalie Loriers - Dance Or Die (Igloo)
Joe Lovano - Flights Of Fancy - Trio Fascination, Vol. 2 (Blue Note)
Joe Lovano/Greg Osby - Friendly Fire (Blue Note)
Jon Lucien – Mind's Eye (RCA)
Jon Lucien - Song For My Lady (Columbia)
Bob Magnuson - Into The Sunlight (Cadence Jazz)
Billy Mintz - The 2 Bass Band ... Live (Thirteenth Note Records)
Michael Musillami Octet – Spirits (Playscape Recordings)
Jim McNeely Tentet - Group Therapy (Omnitone)
Larry Nocella/Dannie Richmond - Everything Happens To Me (Red Record)
Dick Oatts – Black Nile (Radiosnj)
Luciano Pavarotti - Ti Adoro (Decca, only on title track)
Charli Persip/Gerry LaFurn "Superband" – Original Superband (Stash)
Houston Person - Christmas With Houston Person And Friends (Savoy Jazz) > vocals
Krzysztof Popek – Estate (Power Bros Records)
Krzysztof Popek – Fresh Air (Power Bros Records)
Don Pullen – Mosaic Select (Mosaic)
Don Pullen – Breakthrough (Blue Note)
Dewey Redman - Living On The Edge (Black Saint) with Gerri Allen & Eddie Moore
Dewey Redman - Choices (enja) with Joshua Redman
Dewey Redman - In London (Palmetto)
Dewey Redman – Walls Bridges (Black saint)
Lisa Rich - Listen Here (Tritone)
Dannie Richmond Quintet - The Last Mingus Band (Dannie Richmond Plays Charles Mingus) (Timeless)
Dannie Richmond Quintet - The Dannie Richmond Quintet (Gatemouth)
Dannie Richmond Quintet - Dionysius (Red Record)
Dannie Richmond Quintet - Three Of Four Shades Of Dannie Richmond (Tutu)
Jason Rigby – The sage (Fresh Sound New Talent)
Jason Rigby – Translucent Space (Fresh Sound New Talent)
Jason Rigby - One (Fresh Sound Records)
George Russell Sextet At Beethoven Hall (MPS 2 LP's) featuring Don Cherry
George Russell - New York Big Band (Soul Note)
George Russell Sextet At Beethoven Hall (The Complete Recordings)
Archie Shepp - Montreux One (Arista Freedom)
Archie Shepp - Montreux Two (Arista Freedom)
Archie Shepp - A Sea Of Faces (Black Saint)
Archie Shepp - Shepp A Massy - U-Jaama (Uniteledis 2 LP's)
Archie Shepp - Steam (enja)
Archie Shepp - A Touch Of The Blues (Fluid)
Archie Shepp - The Rising Sun Collection (Just A Memory Records)
Archie Shepp - Parisian Concert volume 1 (Sun Impro)
Archie Shepp - Parisian Concert volume 2 (Sun Impro)
Archie Shepp - The Tradition (Horo 2 LPís)
Archie Shepp – Gemini (Archie Ball)
Archie Shepp – Tomorrow Will Be Another Day (PAO)
Steve Slagle - Reincarnation (Steeplechase)
Steve Slagle - New New York (Omnitone)
Lisa Sokolov - Presence (Laughing Horse Records) with Gerry Hemingway & John DiMartino
Richard Tabnik - In The Moment (New Artists)
Marco Tamburini – Isole (EmArcy)
Grady Tate - Feeling Free (Pow Wow)
Bob Telson - Old LP (Acqua Records)
Mickey Tucker - Doublet (Dan)
Massimo Urbani/Beaver Harris - 360 Degree Aeutopia (Red Record)
Various Artists - Jazz Ballads With a Blue Feeling (Highnote)
Various Artists - Jazz Singing (Universal/Verve)
Various Artists - Palmetto Records 2001 (Palmetto)
Various Artists - Lennie Tristano Memorial Concert (?)
Various Artists - Songs of Love, Peace, Understanding and a Little Heartache (Jazzfest)
Various Artists - Criticís Picks vol. 1 (Black Saint/Soul Note)
Various Artists - In Case You Missed It, Vol. 1: 15th Anniversary Sampler (Timeless)
Various Artists - The Other Side Of Standards (Palmetto)
Various Artists - Saxophone Heroes (Jazz Fest)
Various Artists - Jazz Divas: Studio (Verve)
Various Artists - 30 Jazz Love Standards (Red Records)
Tom Varner - Swimming (Omnitone)
Tom Varner - Second Communion (Omnitone)
Vincentz, Hart & Brown - Early Reflections (SteepleChase)
Vincentz, Hart & Brown - Gravity (SteepleChase)
Vincentz, Harrell, Hart & Brown - Is That So? (Stunt Records)
Mal Waldron - Moods (enja)
Dan Wall - Off The Wall (Antelope - unreleased master)
Jack Walrath Group - Revenge Of The Fat People (Stash)
Jiro Yoshida – My Beating Heart (Twinz)
DVD
Archie Shepp Quartet Live from Teatro Alfieri Turin VOL. 1 (concert recording 14/10/1977 – 61' – TDK)
Archie Shepp Quartet Live from Teatro Alfieri Turin VOL. 2 (concert recording 14/10/1977 – 68' – TDK)
Art Blakey's Jazz Messengers –Umbria Jazz Festival (concert recording July 1976 – 61' – TDK)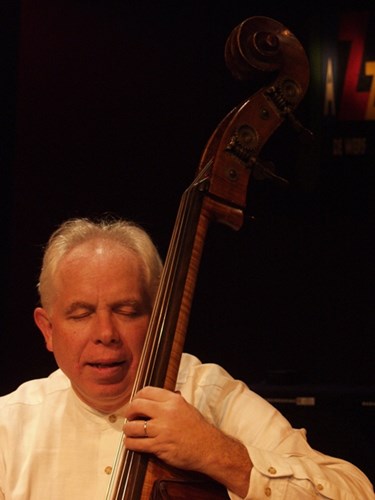 Jazz'halo Music Days 2002 © Jacky Lepage

SOME PRESS
"Brown exhibited a very individual melodic mind and superb technique in his delightful solo. He was so impressive that the bulk of the audience (a group usually indifferent to bass solos) literally cried for more."
Michael Cuscuna, Downbeat

"... Brown, a bassist of stunning tone, exemplary time and taste ..."
Richard Sudhalter, New York Post

"... Widely recognized as one of the finest bassists on the current jazz scene ..."
Citizenís Voice, Wilkes-Barre, PA

"... Cameron Brown plays bass with confident authority ..."
Robert Palmer, New York Time

"Brown, an inventive bassist who never rests on simple walking lines or fluttery clichÈs, added level after level of fascinating rhythm to the multi-layered music."
Derek Richardson, The San Francisco Bay Guardian

"In fact, between Dannie Richmond and the prodigiously skilled Cameron Brown on bass, it all seems to be happening with the rhythm section ..."
Anthony Hopkins, Times of London

"... and Cameron Brown proved again that he may be the city's most underrecognized bassist, his thick sound and authoritative lines recalling Dave Holland. The quartet swung hard as nails ..."
Steve Futterman, Village Voice

"…, et surtout, à la basse, un Cameron Brown qu'on retrouvait avec d'autant plus de plaisir qu'il ne nous avait plus ëvisitésí depuis des années (…). Cameron, imberbe, fit comme toujours passer sa musique sur son visage, ajoutant au plaisir des oreilles celui des yeux, et se montra à l'aise dans les climats les plus variés. "
Jazz in Time (Belgium)


Cameron Brown: I've grown accustomed to my bass
By Sim Simons (first published in Jazz'halo 1998 (#3 & #4)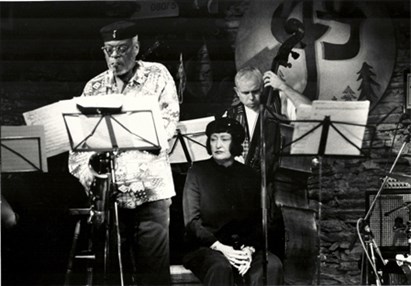 Jazz'halo Music Days Gouvy 1997:
Dewey Redman, Sheila Jordan & Cameron Brown
© Jos L. Knaepen  
Sheila Jordan sang it as the encore to the closing concert of Jazz'halo Music Days in De Werf in Bruges on November 11, 1997. It was a duo performance with string bass player Cameron Brown - "Cam" as Sheila and others call him - their first live concert together. An old dream turned reality: the recording may be released on the Jazz'halo label next year.
For Cameron Brown (born 21.12.1945), this annual music event was his debut as bandleader.

THE MISUNDERSTANDINGS
Cameron is very dexterous, but especially with his left hand.
"There is a lot of misinformation about me but that one I never heard before. If you want to play lefthanded you have to change round all the strings, so that the G-string, for example, is where the E-string normally is. Once, in Sweden, I did meet a left-handed bassist" - he no longer remembers his name - "who hadn't adapted his bass. But just like my father, I'm a little bit ambidextrous. You actually have to be. If you play a string instrument like bass or guitar, both your hands do just as much work."
Cameron worked with the Mingus Dynasty.
"Another one of those publicity stunts. I never played with them or under that name. One evening I did play as a substitute with the Mingus Big Band, but that is a (chronological) step further on, the next memorial project by Sue Mingus, who was going to sue us for using that name. There was a third ex-Mingus band member in the quartet of George Adams and Don Pullen (see below) - drummer Dannie Richmond. As a bassist it was pretty logical that I never played with Charles. I did collaborate on Dannieís "Plays Charles Mingus" record from 1980 (with Jack Walrath - trumpet, Ricky Ford - tenor sax and Bob Neloms - piano, all Mingus alumni). I also recorded "The Last Mingus Band" for Timeless with Ricky. All those associations with the earlier Mingus bands and so soon before his death (05.01/1979) made Sue suspicious. She thought that we would pocket part of her rights by using the name "Mingus Dynasty". George tried to convince Sue of his and our innocence and that it was the organizers who hoped to see higher ticket sales by sowing confusion about Charlie's name."
Oscar Pettiford was Camerons greatest influence.
"I heard him as a young man (the recording is from Dec. 23, 1956) on Monkís Brillant Corners record, where Oscar plays a beautiful solo on that bluesnumber (it takes a little before we manage to find the right name ñ "Ba-lu Bolivar Ba-Lues-Are". I use that solo in my teaching. But actually... I was very strongly influenced by two other bassists at that time: Mingus and Paul Chambers ñ Paul mainly. He is somewhat underrated., the real modern swing feeling for me was his teaming with drummer Philly Joe Jones, even before the arrival of Tony Williams."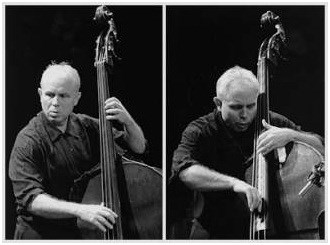 1997 © Jacky Lepage
WITHOUT MISSING A BEAT: THE TIN CAN BASS
By degrees you are more on your guard - but nevertheless you risk one more new misunderstanding or half-truth: did Cameron really buy his first bass in Sweden?
Cam, grinning: "True. True. Oh yes, that's true. And that's a funny story - maybe too long, but anyhow. I was born in 1945, so in 1959 I was in high school. At that time it still wasn't the usual thing for school dances to be livened up by rock and roll bands. In Detroit (the town where he was born and grew up) they still had all those little-ten-piece-trying-to-be-Glenn-Miller bands. In my school all the bass players were girls, but it wasn't the done thing to have a female bassist in a dance orchestra."
Not even by 1960?
"No. The boys hung around with the boys and the girls with the girls. Now someone had a bass ñ the body was in brown painted sheet iron ñ a tin can bass, in fact. Only the neck was wooden. No resonance ñ you couldn't really hear the notes. You did get a pretty bonk - toum, toum, toum," Cam demonstrates. "I had a gentle character and when a volunteer bassist was wanted, I was put forward and eventually convinced. Which didn't stop me feeling very attracted by the bass. At first I played clarinet, but they gave me this tin can bass. I took it home and taught myself how to play it, at the expense of damaged and bleeding fingers. But after a month I played along at a New Year's bash. That's how it all started."
For the next two years Cameron played with the big band at school dances. Then, as a senior, he played bass in the band and clarinet in the classical orchestra, gaining a great deal, and a wide range, of experience. In addition, the school did have some quality double basses. And Cameron graduated.
"When I graduated I went to Sweden - I was an exchange student for a year. The problem was that I didn't own a bass, but I had saved a couple of hundred dollars and I bought a German instrument for $300. After a year I went back to New York, to Columbia University, as a freshman.
To start with I stayed there from summer 1963 to summer 1964. Then I dropped out for a while, though I would end up completing my studies later on. The opportunity that presented itself was way too tempting."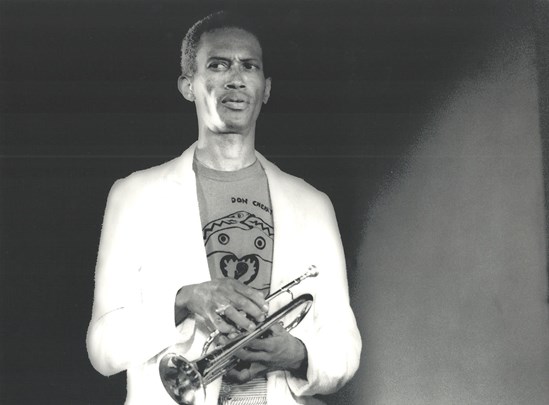 Don Cherry, Roma 1979 © Nina Contini Melis 
GEORGE RUSSELL AND DON CHERRY
The George Russell recording "At Beethoven Hall" (31.08.1965) - the concert hall in Stuttgart - was a milestone in Cameron Brown's career and, in retrospect, also in jazz history. Alongside Russell and Brown, the George Russell sextet included drummer Al Heath, trumpeter Bertil Lövgren, trombonist Brian Trentham, tenor saxophonist Ray Pitts and guest Don Cherry.
"I was 19 at the time, and to me Cherry was awe-inspiring, magic, and he had an approach to music that was entirely new for me. In the spring of 1966 I took the place of Jean-Francois Jenny Clark in Donís quintet. Gato Barbieri, Karl Berger and Aldo Romano were also in the band. We did two weeks in the old Montmartre Jazzhus in Copenhagen. This was just an unbelievably exciting band. It played everything from Charlie Parker tunes to Ornette Coleman tunes to Albert Ayler tunes ñ we played bossa nova, standards and bebop. You heard snippets of all of these in a single set, and the interaction between the band members was so phenomenal that everyone knew where to go at any given moment. In those days Coltrane played 40-minute solos; with us that time-span meant a set of short solos full of surprising transitions, a spontaneous montage of the highlights from the second half of jazz history. Miles did something similar: he also made collages and medleys, but he used his own music."
Later, in the United States, Cameron had the opportunity to play twice a week in the Village Vanguard with Don Cherry. The first time (1985) it was with a variety of settings, with players including tenor saxophonist Jim Pepper (one of the few Indian jazz musicians), the second time was with a quartet: Don, himself, Carlos Ward. There are recordings of these sessions that have not yet been released.
The Beethoven Hall recordings mentioned above were initially released on two LP's (MPS/Saba 15059 and 15060). They were recently re-released by Polygram on one CD (MPS 539 084-2) as "At Beethoven Hall / Complete Recordings". They do not include any additional material. However, we are now slightly ahead of ourselves on the Brown story.
In the spring of 1965, Cameron met trombonist Brian Trentham from Indianapolis. The summer before he had played with George Russell at the Newport Festival. That was during the afternoon concert on July 3, 1964, under the title "New Faces in Jazz". It was a strong group, with Thad Jones, John Gilmore, Steve Swallow and Albert Heath alongside Russell and Trentham. And a vocalist. Photographer Burt Goldblatt was an attentive listener: "George Russell's sextet was outstanding, from "Outer View" to "Stratusphunk", "D.C." and "Divertimento". Then Sheila Jordan joined them for the old country music standard, written by the former governor or Texas, Jimmie Davis: "You Are My Sunshine". Her singing was brilliant and vital."

LYDIA IN SWEDEN
"In autumn 1964, George (who had already recorded "New York, N.Y.", "Jazz in the Space Age", "Ezzthetics" and "The Stratus Seekers") went to Europe and became seriously ill in Stockholm. He was bedridden in hospital for about six months ñ I thought that he had caught tuberculosis. But when he recovered he was offered a lot of work in Sweden ñ also for the radio, where he was given carte blanche for a series of larger works.
"George stayed in Sweden until 1969, and Brian Trentham came over for a year in 1965. And I played in the Cascall Mountains in a band in a country club. Lew Soloff was the trumpeter there, he laughs just as crazy as he is now, wonderful guy ...
"Then there was a telegram from Brian in Sweden. He had recommended to George Russell that he have me come over for the summer of í65. I wasn't even twenty, I wasn't ready for it. We went to the Molde festival, you could only get there with a Hovercraft at that time, and there was only one bass at the festival: the one belonging to Niels-Henning Ørsted Pedersen. Niels was then already one heck of a lot more advanced than I was ñ even though he was five months younger. He played with Lars Gullin and others, and I worked with Donald Byrd, Booker Ervin and George. I also had the opportunity to play with Albert Heath ñ a dream. I don't know if he was so excited to play with me ..."
And then came Beethoven Hall.
"Russell didn't perform a great deal. He had decided on a set fee, and there was no point in people asking him if they could not pay that much. The radio paid well."
In those days Russell also played a concert in the PSK in Brussels, without Cameron, but with Lövgren, Eje Thelir, trombone, Bernt Rosengren, tenor sax, the Polish bassist Roman Dylag and Tootie Heath on drums. This was on the occasion of the BRT broadcasting company's XIVth Jazz Panorama (1966).
Still in Sweden, Brown worked with the tenor saxophonist Bill Barron. Back in the United States, they would make a recording for Savoy. Bill had already recorded three LP's for the label, including two with Ted Curson in 1961 and one with Booker Ervin a year later. But ñ the drummer didn't turn up and the session was cancelled.
LARGELY TRUE OR A LITTLE FICTITIOUS?
Cameron Brown had been in the recording studio with Cherry and Russell, but the Hall of Fame was still a long way off. He plays a lot, has interesting gigs, and during his process of maturation meets a number of musicians who you would not so readily associate with each other, or who are not well known to us, or completely unknown.

What then is the encyclopedic truth?
Cameron Brown worked with Dave Liebman and Randy Brecker.
"No I didn't play that much with them. I was in Dave's very first band and so was Randy. We made a demo, played some gigs, we even won a competition, nothing more. That was in 1968. I had already met Randy because he knew Brian (Trantham) well."
Ted Curson?
"End sixties there was a funny little club on the corner of 69th Street and Broadway called 'La Bohème'. Nobody ever went there and I formed the house rhythm section with drummer Jimmy Lovelace. We played there in a trio with Booker Ervin, with Ted Curson. Once when I was free, it was after midnight, I got a phone call from there. Lee Konitz was there with Lovelace. They had sent that evening's bassist home and asked me to come and play the last set. There was one customer and even then he fell asleep in the middle of a number. This is completely undocumented history."
Who was Barry Miles?
"How do you know all this ancient history? Barry was a pianist (and also a drummer on his first record) who had various bands over the years and recorded with them. There were also some famous cats: Duke Jordan , Then Lew Soloff, Robin Kenyatta, Lew Tabackin (along with Pat Martino and John Abercrombie), Harvey Swartz, Vic Juris, ... There was also an unbelievable drummer, Don Perutio, who played in our band for a number of school dances, but never wanted to be a professional player.
"Barry Miles, I think he is now musical director for Roberta Flack. Michael Cuscuna once wrote a review of a concert we played, Wesleyan College in Connecticut I think. At that time Sam Rivers and Robin Kenyatta were on horns. That was the first time that my name appeared in the 'Caught in the Act' column in Down Beat."
Three years ago you stepped out of the music business.
"In 1969 I finished college ñ it had taken me six years including that break in Sweden. Everyone who graduated then went straight to Vietnam ñ at least if you were a man. In April we had all considered the question: 'Which of you really wants to go to Vietnam?' However, the mayor of New York had an agreement with the army recruitment service that whoever taught in NYC would be exempt from military service. But none of us had a teaching diploma. In the summer the city organized an intensive course and that was our salvation. I taught in the South Bronx for three years ñ quite an experience! I did try to play a couple of weekends, but I was continually exhausted by those kids. If you wake up at five in the morning in a cold sweat thinking: 'What am I gonna do with those kids today?', there is little energy left to play. Teaching is one of the most difficult jobs in the world. And even trickier in a junior school in the worst district in the whole of the country!"
After his school adventure, in 1972, Cameron formed a 'band on the road' with friends, with performances including an appearance in the 'Blues Brothers' film.

"We earned the money to get a van, sound equipment, a Fender-Rhodes piano. We were no longer dependent on what the organizer had 'on offer'. In 1974 our pianist Mitchell Cupper had a job with a singer, John Lucian, who had an underground hit on RCA-Victor, "Rasheeda", which sold 50,000 singles without any promotion whatsoever. John was 'a very sexy singer' from the Virgin Islands. I worked with him in a club on the top floor above the Village Gate ñ thirteen weeks in a space filled to capacity. Of course that wasn't jazz; more Latin-based. I recorded "Mind's Eye" with him for RCA ñ a collector's item and the only recorded example of my work on electric bass!"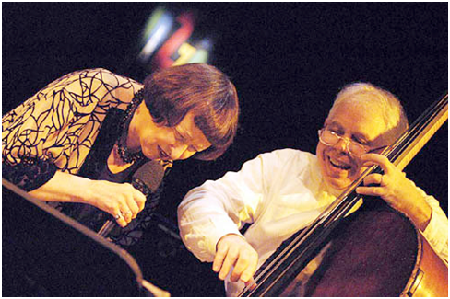 with Sheila Jordan © Jos L. Knaepen
SHEILA
"In 1974 I met Sheila, Sheila Jordan. She arranged a gig on Long Island where we performed every Wednesday with a pianist, Johnny Napp. Meanwhile, she was preparing a recording with Roswell Rudd that he was going to record for Arista ("Flexible Flyer", Arista AL1006, now out on CD on Black Lion BLCD760215, March 1974). His pianist, Hod O'Brien, had come into some money, and opened a club on the corner where 7th Avenue South used to be and Leroy Street. It was a very difficult year with disasters such as a water level that rose to one meter during a flood, not so good for the piano. But for a period of six months Hod, Beaver Harris and myself formed the house rhythm section for the soloists we hired, not such a normal set-up for the New York club scene then. Or now. Zoot Sims, Al Cohn, Charlie Rouse, Pepper Adams, Chet Baker and Bob Mover played with us two days a week, in other words Downtown. At weekends they played Uptown with their own group.
"A year later (July 12-13, 1975) "Confirmation" was recorded with Sheila (East Wind EW 8024) in the Vanguard Studios on 23rd Street, where Joe Lovano lives these days. It was a nice big studio and the sound engineer was David Baker, who is now doing the engineering for these Jazz'halo Music Days recordings. Beaver Harris was the drummer."

SHEPP
"I didn't work with Shepp for so long, but we recorded a lot relatively speaking. Jimmy Garrison was really sick, so Beaver Harris suggested me as a stand-in to Archie. He invited the then Shepp backing to the 'St. James Infirmary', Hod's club. And the summer of 1975 was immediately a 'boom' for me: it was as if I had stepped out of obscurity. I flew with Archie to Europe, straight to Montreux, where we recorded two records for Arista, which was really a big jazz label then, simply titled "Montreux One" and "Montreux Two" (July 18, 1978) (Arista AL-1029/Black Lion 741027CD, vol. 1 / Arista AL-1034, vol. 2).
At the time the band included trombonist Charles Greenlee, pianist Dave Burrell, myself and drummer Beaver Harris. Michael Cuscuna had also flown over as producer. That summer I spent a month or so with Shepp. We also recorded "A Sea of Faces" in Milan (August 4-5, Black Saint BSR0002), but I also had a number of gigs with Roswell Rudd and the same rhythm section and then we did "That Laren-Middelheim thing" (with Rudd as well as Sheila Jordan) in August.
"Shepp was very popular in France and when we returned we recorded during the Massy festival (Uniteledis UNI22975YX2 ñ October 24, 1975) with the Montreux line-up.
"We went back in January í76 ñ they flew us all over France, all the big cities. But we also did Germany: we recorded "Steam" in Nuremberg (May 14, 1976) with Shepp and Beaver in a trio setting. It was a festival with musicians from Eastern Europe too (the East-West Festival) (Enja CD 2076), and a month later we were in Oslo with the Norwegian singer Karin Krog (Compendium/Meantime MR3, June 23, 1976). I play on just one piece with the Norwegian bassist Arild Andersen.
"In the summer Shepp came trotting along with a three-month Euro-Rail Pass for each of us. Now, that was a bit much, Shepp didnít have so much more work for us, but he thought that we could fill in our free time travelling around Europe. But I had a family to feed, and I could hardly spend my cents on unnecessary hotel bills. And that was when I met Blakey."
ART AND BACK TO ARCHIE
"Blakey had had to leave his rhythm duo behind in London. Pianist Mickey Tucker and bassist Chris Amberger were arrested (incorrectly, it turned out) for possession of cocaine. It was the band with Bill Hardman and Dave Schnitter. He signed me for the rest of the tour plus a Dutch pianist. He had wanted to have me before: I heard about you ñ I want you in the band."
After a month they had to go to New York for a festival, returning immediately: Perugia, Nice, Ö Cameron stayed with Art.
"In the beginning I was eating brown rice, at the end I was drinking cognac and eating steak. I stayed with the band six months ñ also back in the USA: a week in Chicago, a week in Detroit, a week in Montreal, five weeks in Japan ñ even in New York there was no time for the family. After that half year non-stop I was completely washed out, and I left Blakey at the end of 1976."
The Doublet Jazz History, a record including versions of "Come Sunday" and "My Favorite Things", was made just before this.
"That was a funny story, I have millions of them ... There was always a quarrel between Bill (Herdman) and Mickey (Tucker) on the one hand, and Blakey on the other. We were on tour in Japan and we made this recording with Mickey and a Japanese drummer (Toshio Oshumi). Mickey was so mad with Art that he wanted to leave the group. So, Blakey wakes up in the morning and finds a letter: 'I'm leaving, Bu. Bu(haina) couldnít believe it. That evening we had to play the most important concert of the whole tour, but Mickey really had gone. There was no pianist that evening, Blakey was furious. 'Don't no one monkey stop no show!' (Cameron roars with laughter). And he played as if there was a pianist, he didn't change the song arrangements whatsoever. For the last three concerts of the tour we had a Japanese pianist. Then I called Shepp and he had another tour arranged for January 1977. So I went along, and I stayed with him till the beginning of 1976."
In October he made three records with Shepp in a week: October 12, "The Tradition" with Clifford Jarvis (Rome), Horo HDP 13/14, LP; October 18, "Parisian Concert 1/2" with Siegfried Kessler, Sun SR114 & SR117, and on October 19 "Touch of the Blues" with singer Joe Lee Wilson and Kessler (Paris), Fluid 102.
Earlier that year there was also the "Rising Sun Collection" (RSC 0005) including Charlie Persip on drums, and others (April 12, 1977).
JUST KEEP ON TOURING
In the summer of '78 there is another tour, this time with Terumasa Hino. Matthias Winckelmann (Enja) made two recordings, under Mal Waldron's name and with Hino and Steve Lacy, "Moods" (enja ENJ3021) (May 6, 1978), and with Bob Degen and the Hinoís (Terumasa and his brother Motohiko on drums), "Children of the Night" (enja ENJ3027) (May 16, 1978). Hino was also with Cameron back in New York, and with others, including Lew Soloff, Gary Valente, Ricky Ford and Marty Ehrlich on George Russellís "New York Big Band" recording (Soul Note SN 1039, August 16, 1978). He also made "The Last Mingus Band" with Ford (Timeless).

"In 1979 I made the big summer tour with Beaver. First there was a memorial concert for Lennie Tristano, where I worked with Sheila and Harold Danko. And then Beaver. With Grachan Moncur III, Ken McIntyre, Beaver and myself. We made five records in a few days ñ one was never released. There was "Live at Nyon" (Cadence CJR 1002, June 14, 1979), two for Red Records ("360 Aeutopia", with Massimo Urbani, Red VPA-148, June 20, 1979) and "Safe" (Red VPA-151, June 22, 1979) and one more for Soul Note, "Beautiful Africa" (Soul Note SN1002, June 23/25, 1979), canned in Milan, as with the Red LP's. The pianist on the first two is the not so well known Ron Burton.
"In his 360 Degrees Experience, Beaver also used Don Pullen. Pullen wanted to play more freely and Beaver liked that too. Since I had gained experience and practiced a lot with both of them, a new opportunity fell out of the sky. Pullen got a phone call from Vim Vickt (Wim Wigt ...) to set up a quartet with George Adams. Dannie Richmond was the drummer, but there wasn't a bassist straight off. A recommendation from Don sorted out the problem Ö I thought it was for a tour but it turned out to be a very intense project, which would last almost ten years."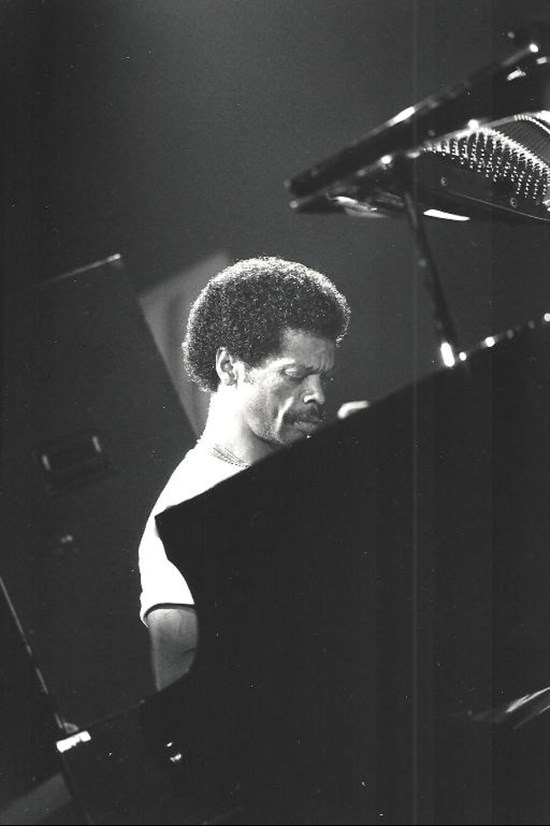 Don Pullen, Brugge De Werf, 14/10/1987 © Jan Vernieuwe
ADAMS - PULLEN
Adams-Pullen-Brown-Richmond ñ that was a success formula. During this decade, Cameron Brown is often surrounded by ex-members of the group of the now deceased Charlie Mingus (see above).
They did not make recordings for Timeless straight away, but the first clues to their existence were put down in Milan for the labels Palcoscenico ("Funk", November 2, 1979, PAL 15002 and "More Funk", November 3, 1979, PAL 15003) and Soul Note (November 2/3, 1979, "Don't Lose Control", SN1004). Another stay in Italy led to his meeting with Larry Nocella.
"Larry was a very good Italian saxophonist, a very sad fellow with his addiction problem, but a very fine saxophonist. Red Records wanted Dannie's rhythm section in order to make a recording with him. It took place in a church. It was very cold and damp, a very strange affair. I was sitting there with the pianist Bob Nelome next to Dannie, I thought the title was entirely appropriate: "Everything Happens To Me" (Red VPA-167, November 1980)."
In the meantime, Wim has "turned it over" and works for both the quarter (*) and with the Dannie Richmond quintet (**) (with Brown, bass, Jack Walrath, trumpet, Ricky Ford, saxophones and Bob Nelome, piano). This resulted in the following sessions:
3/5.8.1980 * Earth Beams, Timeless SJP 147
18.8.1980 ** Plays Charlie Mingus, Timeless SJP 148
24.9.1980 ** Dannie Richmond Quintet (Gatemouth 1004)
5/6.4.1981 * Life Line, Timeless SJP 154
23.5.1981 * Jack Walrath, Revenge Of The Fat People (Stash ST221 IMS)
28.3.1983 * City Gates, Timeless SJP 181
30.5.1983 ** Dyonisus (Red VPA 161)
19.8.1983 * Live at the Village Vanguard (Soul Note SN1084: vol. 1 & 121144-2: vol. 2)
2/3.2.1984 * Decisions, Timeless SPJ 205
4/5.4.1985 * Live at Montmartre, Timeless SJP 210 (with John Scofield)
Labels other than Timeless are listed between brackets. There are two sessions with Cameron Brown that stand alone: with the Charlie Persip Super Band from 1980 (Stash ST221 IMS with Bob Stewart on tuba, the young Gary Smulyan and Mingus-people Jack Walrath and Bill Saxton). The pianist Michael Cochrane plays on the Jack Walrath record, recently to be heard on "Cutting Edge", a SteepleChase CD (SCCD 31430) under his own name. The day after Dyonisus (May 31/June 1, 1983), Cameron played on a session with vocalist Lisa Rich (Discovery DS908).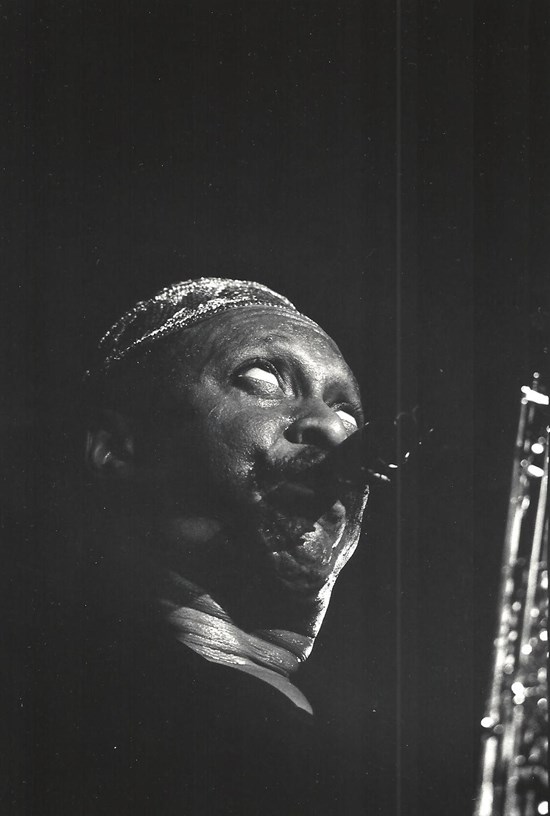 George Adams, Brugge De Werf, 14/10/1987 © Jan Vernieuwe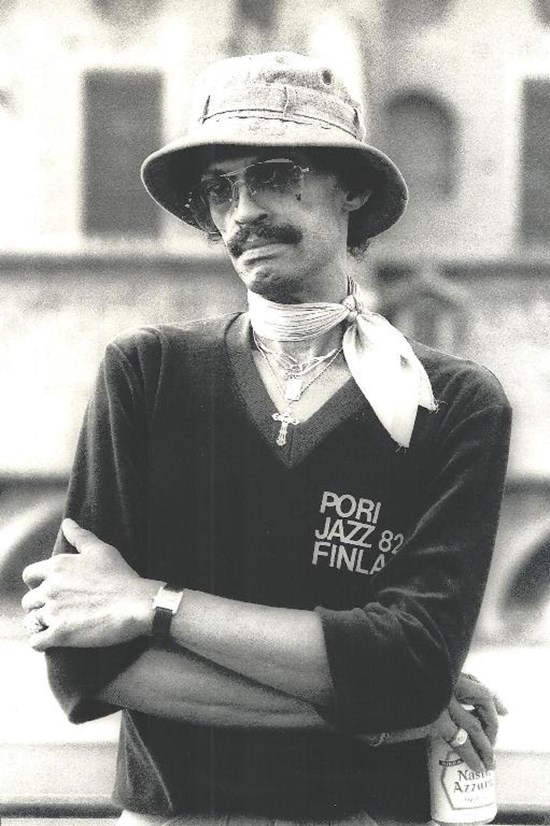 Dannie Richmond, Roma 1982 © Nina Contini Melis
The George Adams-Don Pullen combination carried on with Blue Note with "Breakthrough" (April 30, 1986 ñ BN 46314) and "Song Everlasting" (April 21, 1987 ñ BN 46907). There are two numbers from each LP/CD on the recent compilation "The Best of Don Pullen" (BN 23513).
"Everything went well with the quartet until Dannie's death (March 15, 1988), even though there were differences of opinion between Don and George, and Don would have preferred to go and do something else. Another problem was that we had not recorded so much on Blue Note, and the label, partly because of the success of the CD, had restarted its jazz production and its re-releases. We fell between the devil and the deep blue sea, there was more of us on other labels, and we were getting hardly any promotion, especially not in Europe. It was frustrating being unable to find our recordings anywhere when on tour in Europe. It was insane and so disappointing.
"We still had a heck of a lot of bookings, including an extensive festival tour in Europe and the Mount Fuji festival in Japan in August 1988 and 1989. We trusted Dannie's place to Lewis Nash. George started to record for the Something Else label, the Japanese equivalent of Blue Note. Don Pullen made a trio record with Gary Peacock and Tony Williams with the label. Then Dewey Redman called."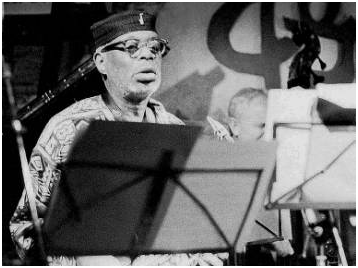 Dewey Redman (Gouvy, Jazzíhalo Music Days Nov. 1997)
© Jos L. Knaepen
DEWEY REDMAN
"I've now been in Dewey' band for about eight years. It started in the spring of 1988 with a really hectic tour, Geri Allen and drummer Eddie Moore were the other two members. We made a recording in the autumn of that year ("Living On The Edge", NYC, September 13/14, 1989, Soul Note 120123-2).
"Dewey? He's a marvellous and supportive bandleader. He never forces you to do anything, or how long you have to play, he encourages you and selects the musicians that fit him perfectly. That has had some brilliant results, as you can hear on the recordings from Ronnie Scott's Club from early October 1996 for a small American label Palmetto, with Rita Marcotulli and Matt Wilson.
That was a few months before Ronnie gave up over Christmas. The CD has now been released under the title "In London" (Palmetto PM-2030). We can probably best characterize Redman with a soul-searching verse he wrote in 1974 that you can also find in the CD booklet:
MUSIC the most elegant of travellers
living in living
spanning infinite reincarnations,
pacifying agnostic and pious alike
MUSIC master maker of the body, intimate
with the soul, laying to shame
all explanations
MUSIC true God of the universe?
Cam and Dewey Redman were reunited under the name of drummer Ed Blackwell ("Walls-Bridges", February 27, 1992, Black Saint 120153) and they also played on "Choices" later that year with Dewey's son Joshua Redman and Leon Parker, a combination that existed for more than a year (July 28/30, 1992, enja cd 7073-2).
"Michael Boolan is a hell of a guitar player. Together with Dewey and drummer Skip Hadden we cut "Reverance" on September 22nd and 23rd, the latter being Traneís birthday (enja ENJ 8096-2, 1994)."
Cameron attaches less importance to his summery recording that same year with ... Christmas songs (Christmas with Houston Person). He can be heard on 6 numbers with pianist Benny Green, guitarist Melvin Sparks and drummer Winand Harper in the rhythm section (July 29, 1994).
But as a lustrum in time to just before Christmas 1989.
POPKIN, BONAFEDE AND BELGIUM
Cameron Brown' interest for a more cerebral approach to jazz led him to Lennie Tristano and brought him to the Connie Crothers-Lenny Popkin quartet with daughter Carol Tristano on the drums with albums such as "Love Energy" (April 14/21, 1988, New Artists NA 1005 CD), "In Motion" (November 23/25, 1989, NA 1013 CD, recorded in Belgium, partly in De Werf), one with the then BRTN broadcasting company, "New York Night" (December 4, 1989, NA 1008 CD, just after in the Blue Note in New York) and, more than three years later, "Jazz Spring" (March 26, 1993 ñ NA 1017 CD), CD's with booklets bulging with a complete lack of information.

Meanwhile Sal Bonafede had appeared on the scene.
"Sal is one of my favourite musicians in the whole world. I made that recording with him and with Joe Lovano and Adam Nussbaum. It was recorded on Broadway, between 19th and 20th Streets." ("Actor Actress" - Ken Music 660 56004).
It is strange that a number of tracks were given the name of a musician: "Motian", "Joe Lovano", "Paul Bley", "Mel Lewis", ...
"He simply gave the names of those people to his own compositions. I think that he is a phenomenal composer, in a whole variety of musical styles. I would jump at the chance to work with him again, but he moved back to Palermo two or three years ago. But luckily he is still part of the international scene, he was on the European summer tour (1997) with Joe Lovano when we did Sinatra. (But not on the CD "Celebrating Sinatra", Blue Note 37718, which was recorded a year earlier, July 2/3, 1996).
Then Jazz'halo brought Cameron Brown to Belgium for the recording of the CD "Spring Cleaning" (TS002, May 19/20, 1992) along with Steve Houben, John Ruocco and Chris Joris, who were already on "Songs for Mbizo" (TS001). A promotional tour was set up with Isbin, John and Chris, which, among other things, led to Chris Joris hiring Cam for his new CD "Bihogo" with Pierre Vaïana and a number of guests including the British trombonist Annie Whitehead (November 24, 1992 / 20/21/31 July 1993, TS006). In between times, they made the recordings for "Dance or Die" by Nathalie Loriers with Jeroen Van Herzeele and Rick Hollander (June 1993, Igloo IGL-105).
"Then I made that record with Steve (Slagle) for SteepleChase in October 1994 (SCCD-1367)."
In Denmark?
"No, not at all. That bloke, Nils Winther (boss of the Danish label), comes to New York twice a year and then records material for 10 to 20 records.
Just like Gerry Teekens for his Criss Cross label. He is always there around Christmas time.
"They do very quick sessions, it's not the best artistic conditions. You play and Nils thinks it's OK. If you then suggest doing another take, Nils asks: 'Why? Let's go, this is OK, good enough.' It is best for him if you immediately start on the next theme. He works in the way that is most economical for him."
Sales are not exactly tremendous.
"Perhaps not, in the beginning it was different. I remember that duo recording with the bassists Sam Jones and Niels-Henning Ørsted Pedersen on SteepleChase. Now, as far as the record with Steve is concerned, he was an old friend. If you live in New York for thirty years then you already know quite a few people and you have played with practically all the musicians. So Steve called me and brought along Kenny Drew Jr. and Jeff Hirshfield.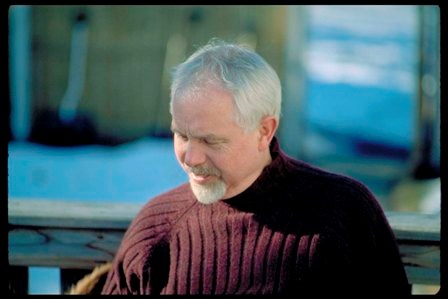 Cameron Brown © Frank Tafuri 
THE COMPOSER, THE BANDLEADER
On November 9, 1997, a visibly pleased Cameron Brown prepares for that evening's concert, as part of the Jazz'halo Music Days. Sheila Jordan, Leon Parker, trumpeter Dave Ballou (born April 22, 1963, one week before Coltrane recorded "After The Rain" and other tracks for Impulse). Ballou is the least famous musician in the line-up, but he would turn out to be a great surprise! A less pleasant surprise was Dewey pulling out, just a day after playing with them in Gouvy.
Sheila Jordan pops in arrange some new dates. The highpoint of the Music Days is still to come: the first concert of the last evening, her duo with Cameron (November 11)
"I haven't done much composing. Everything is on these CD's."
The titles of some of Cameron's compositions are: "For Dad and Dannie", "Babies, Children", "Riley's Bounce" and "Lullabye for George, Don and Dannie".

"I hope to do something about this, but my wife and I have two children, aged 11 and 7, and we teach them at home. When I'm not on tour, I also want to take on my responsibilities. That means that I am very busy and don't get round to composing. When I do have a free moment, I prefer to relax, read something, cut loose.
"In 1988 both my father and Dannie Richmond passed on. I wrote "For Dad and Dannie" for them, but I was never happy with it, even though I have regularly rewritten it over the last ten years. Until this summer (1997), when I was at last able to develop my idea properly. I am too much of a perfectionist."
A new challenge awaited Cameron during the Jazz'halo Music Days. We will sketch the scenario using the titles of the numbers from the final concert with Sheila, just as we started: he grew accustomed to his bass, but now he wanted to know if he was suited to be a bandleader, a role that Jos Demol had deliberately set aside for him. Instead of being "Good Morning Heartache" it was "Better Than Anything".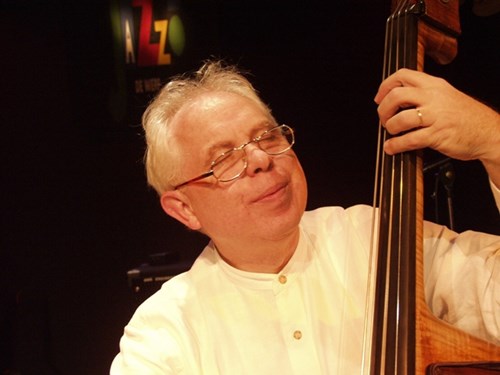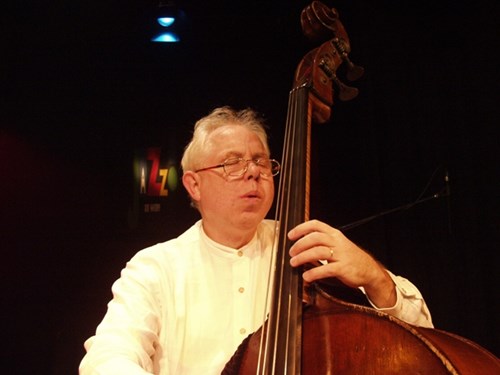 Jazz'halo Music Days 2002 © Jacky Lepage
CAMERON BROWN "70" - PROGRAM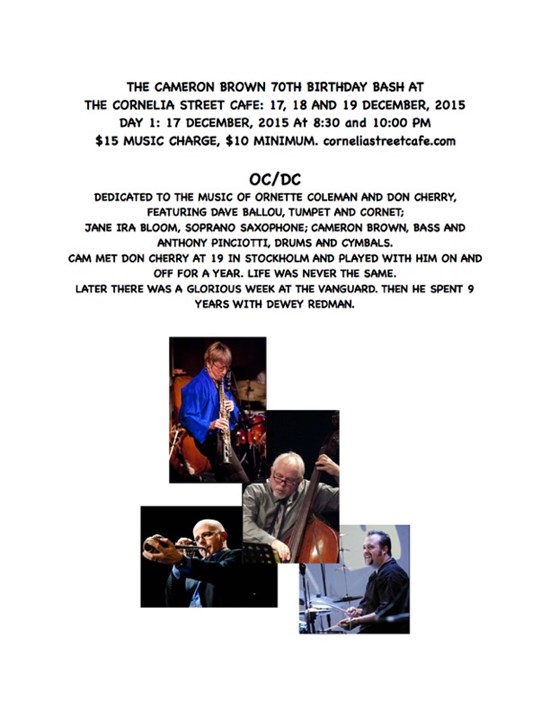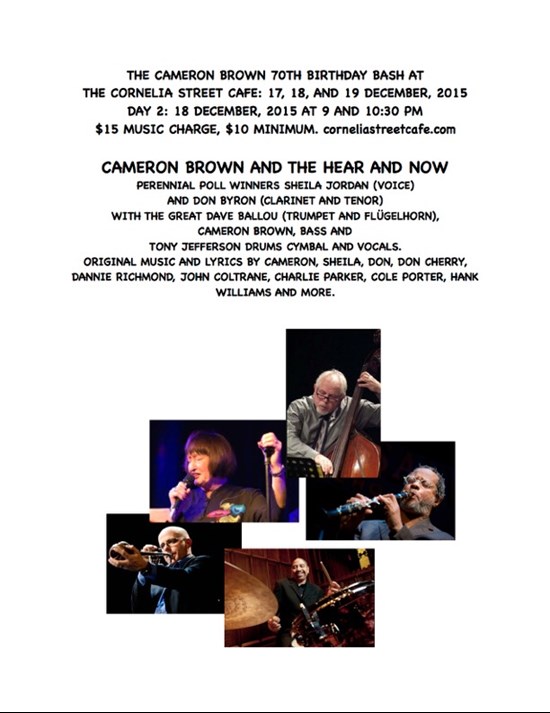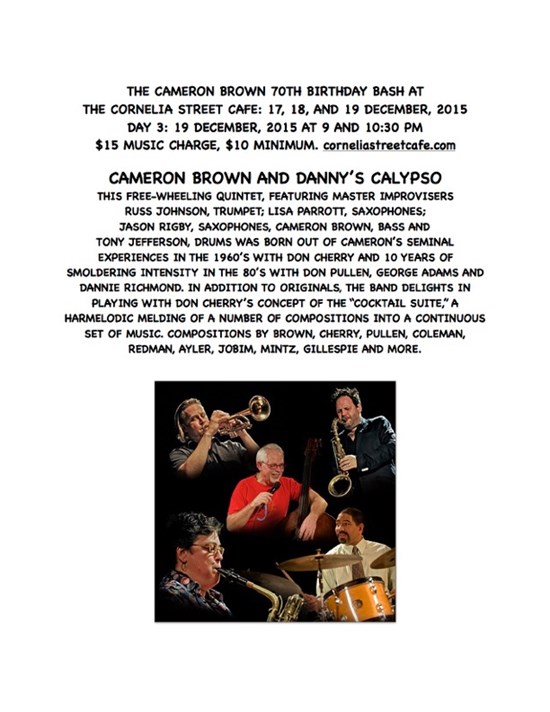 CAMERON BROWN'S 70TH BIRTHDAY BASH
DAY 4: LIVE AT THE FALCON, 1348 ROUTE 9W,
MARLBORO, NY 845.236.7970 liveatthefalcon.com
NO COVER. DONATIONS APPLAUDED!
SUPPORT LIVING ARTISTS!
SUNDAY, DECEMBER 20, 2015
RESTAURANT OPENS AT 5:30, MUSIC AT 7:30]

"Overjoyed to be celebrating my 70th birthday with four of my oldest and dearest friends in music: playing originals, music by Don Cherry and Dannie Richmond with brilliant lyrics by Sheila Jordan, some standards and, of course, be-bop classics from Sheila's early days in Detroit.  We'll take another look at some of Joe Lovano's "Trio Fascination" repertoire as well. Judi and Joe are one of the most dynamic duos in jazz and Sheila and Judi together will create gorgeous duets.  Billy Hart is simply one of the most dynamic, creative and sensitive drummers in the history of the music. This is a dream ensemble for me: expect the whole spectrum — from gentle beauty to spontaneous combustion."       Cameron Brown


Cameron Brown's Upcoming Performances:

Saturday, October 14, 2017 at the Kitano!
I'm delighted to be back with the amazing vocal quartet, "The Royal Bopsters:" Amy London, Holli Ross, Pete McGuiness and Dylan Premuk.
Sets at 8pm and 10pm, $32 music charge, $20 minimum
66 Park Avenue, NYC, NY 10016, (212) 885-7119 www.kitano.com

Sunday, October 15, 2017 at Trumpets with the Amy London Sextet!
It's a Birthday Bash for Amy and a record release party, featuring Darmon Meader, Pete McGuiness, Chris Rogers, Steve Schmidt, and Steve Williams.
Sets from 3pm - 6pm, $22 music charge, $7 minimum.
6 Depot Square, Montclair, NJ, 07042 (973) 744-2600 www.trumpetsjazz.com

Friday, October 20, 2017 at Maureen's Jazz Cellar,
the amazing new club in Nyack!
The David Budway Quartet featuring the unique and fabulous vocalist,
Miles Griffith along with Ron Vincent and Don Aliquo.
Sets at 8pm and 9:30pm, $15 music charge.
2 N. Broadway, Nyack, NY 10960 (845) 535-3143 www.maureensjazzcellar.com

Saturday, October 21, 2017 at The Rosendale Cafe!
Thrilled to be playing with my duo partner, NEA Jazz Master Sheila Jordan, along with Rob Sheps and Tony Jefferson -- great band!
Sets beginning at 8pm $20 music charge.
434 Main Street, Rosendale, NY 12472 (845) 658-9048 www.rosendalecafe.com

Tuesday, October 24, 2017 at Korzo!
CD release party for a very special new band: Lena Bloch's Feathery, featuring Lena on tenor, Russ Lossing on piano and one of my oldest fiends, Billy Mintz on drums. The album is "Heart Knows" on the Fresh Sounds/New Talent label.
Sets beginning at 9pm $10 suggested donation
Korzo, 667 5th Ave., Brooklyn, NY 11215 (718) 499-1199 www.konceptionsmusic.com

Wednesday, November 1, 2017 at Mezzrow!
Great to be back in this marvelous duo room with
the remarkable Russ Lossing, playing our originals and some standards.
Sets at 8pm and 9:30pm $20 music charge
163 W. 10th Street, New York, NY 10014 (646) 476-4346 www.mezzrow.com

Friday, November 3, 2017 at A Place for Jazz in Schenectedy!
A quartet concert with the amazing composer, clarinetist, and saxophonist, Don Byron. 7:30pm $20/$10 for students.
Unitarian-Universalist Society, 1221 Wendell Ave., Schenectedy, NY (518) 393-4011 aplaceforjazz.org

Every Wednesday at the haute-cuisune restaurant, Equus,
in the Castle Hotel and Spa!
Delighted to be presenting standards from the American Song Book and Brazil in this elegant and intimate setting with Mark Morganelli and Roni Ben-Hur.
400 Benedict Ave., Tarrytown, NY 10591 (914) 631-1980 https://castlehotelandspa.com/
Sets from 6:30pm to 9pm No music charge



Cameron Brown on YOUTUBE:
Köln (Germany), Subway, 11/11/1986, WDR TV broadcast:
     Don Pullen (p)
     George Adams (ts)
     Cameron Brown (b)
     Dannie Richmond (dr)
London (UK), Ronnie Scotts Jazz Club, 1981
Newcomer, #1:

Newcomer, #2:

Intentions:

Seriously Speaking:

     Don Pullen (p)
     George Adams (ts)
     Cameron Brown (b)
     Dannie Richmond (dr)
Mt. FUJI JAZZ FESTIVAL with George Adams, Don Pullen & Dannie Richmond 1987: 
Mt. FUJI JAZZ FESTIVAL with George Adams, Don Pullen, Lewis Nash & Michele Hendricks 1988:
Cameron Brown Vocal Masterclass: Cara sings "When I fall in Love"
Cara Trezise - Voice
Cameron Brown - Bass
Kate Parsons - Piano
Molly Steinmark - Drums
SHEILA JORDAN CHARLIE PARKER Triest 29.11.06:
Lullaby for George, Don & Dannie (Vincentz, Hart & Brown):
Niels Vincentz, sax
Cameron Brown, bass
Billy Hart, drums
Cameron Brown upright bass, Tony Jefferson drums, Lisa Parrott sax, Russ Johnson Trumpet, Jason Rigby Sax ( by Cameron Brown) ~ Recorded Live At The Falcon on May 18, 2012 by Betty Gennarelli
"Rylie's Bounce" ~ Cameron Brown "Dannie's Calypso": 

"For Dad & Dannie" ~ Cameron Brown "Dannie's Calypso": 

"OC/DC" ~ Cameron Brown "Dannie's Calypso": 

"Viva Caruso" ~ Cameron Brown "Dannie's Calypso": 

"Don Cherry Cocktail Suite" ~ Cameron Brown "Dannie's Calypso": 

Master Saxman Gilad Atzmon performs jazz with Rich Siegel on Piano and Cameron Brown on Bass in New York City at "The Duplex" on March 16, 2012:
Niels Vincentz w. Billy Hart & Cameron Brown, Live in Odense, Dexter, May 2012:
George Adams/Don Pullen Quartet, Frog Island Music Festival, Ypsilanti, MI, June 27, 1987: "Song From The Old Country"
      George Adams - tenor sax
      Don Pullen - piano
      Cameron Brown - bass
      Dannie Richmond - drums
Art Blakey & The Jazz Messengers / Blues March (Mt. Fuji Jazz Festival with Blue Note 1989)
Art Blakey:ds
Terrence Blanchard:tp
Robin Eubanks:tb
Bobby Watson:as
Mulgrew Miller:p
Cameron Brown:b
Here is a video for "Home On The Range" performed by the Vinnie Zummo Trio featuring Vinnie Zummo, Cameron Brown, and Ray Marchica live at The Bitter End 6/27/12:
Sheila Jordan, Steve Kuhn, Cameron Brown and Billy Drummond gave a stellar performance, paying homage to the legendary musician, Charlie Parker, who died in 1955. With stories and anecdotes, a treasured show from a musical treasure. Sunday August 25, 2013 @ Tompkins Square Park, New York City.: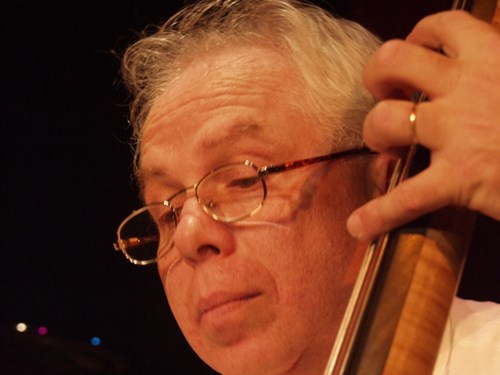 Jazz'halo Music Days 2002 © Jacky Lepage

CONTACT:
Email:
cambirddiz@optonline.net
cambirddiz@aol.com

Website:
www.jazzhalo.be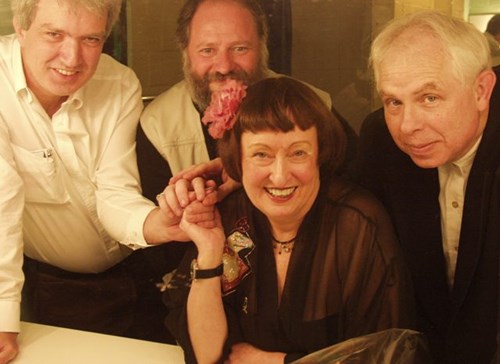 Jazz'halo Music Days 2002 Sheila Jordan and Cameron Brown
with Emile Clemens and Jos Demol © Jacky Lepage