Brussels Jazz Orchestra feat. Bert Joris & Enrico Pieranunzi - The Music of Enrico Pieranunzi (Maurizio Zerbo)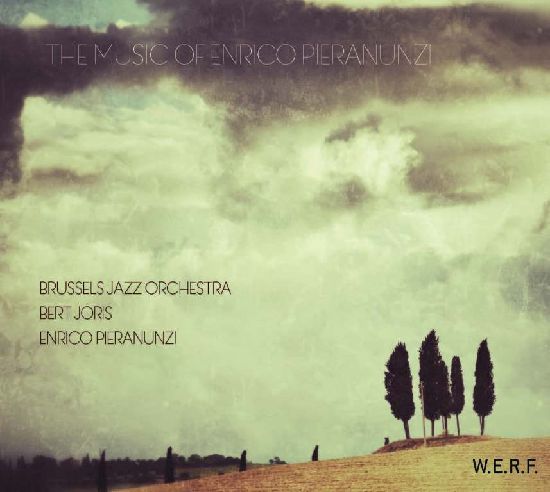 B
W.E.R.F.
Creativity, technical mastery, refined harmonic thinking. These are the main features of a wonderful CD, reserved for those who expect from art deep emotions. By this project, Brussels Jazz Orchestra stands once again as one of the most impressive jazz ensembles in the world.
The program consists of memorable compositions by the pianist Enrico Pieranunzi, who leads a musical sound full of adamantine poetry and lyricism. The italian musician is also an exceptional improviser, whose skill as instrumentalist equals his talent for composing and arranging. His mediterranean vein is here expressed in all his introspective and melancholy bent.
Thanks also to Bert Joris and his tasteful arrangements, the seven tracks show a rich harmonic texture, loaded with impressive solos and easygoing interplay between Pieranunzi and Belgian musicians.
Strongly melodic and lyrical, all the musicians involved are able to touch the heart of the listener in order to create a project made of bewitching beauty. Since the opening track, the musical flow takes life from short thematic inspiration, shifting from haunting ballads to swinging and relaxed style.
This CD is a loud Cupid's arrow, to be loved and supported. It's a shining example of top- level achieved by contemporary european jazz.
Maurizio Zerbo
www.brusselsjazzorchestra.com
www.enricopieranunzi.it/com
www.dewerfrecords.be/nl
www.bertjoris.com