Bambi Pang Pang (featuring Andrew Cyrille) - Drop your plans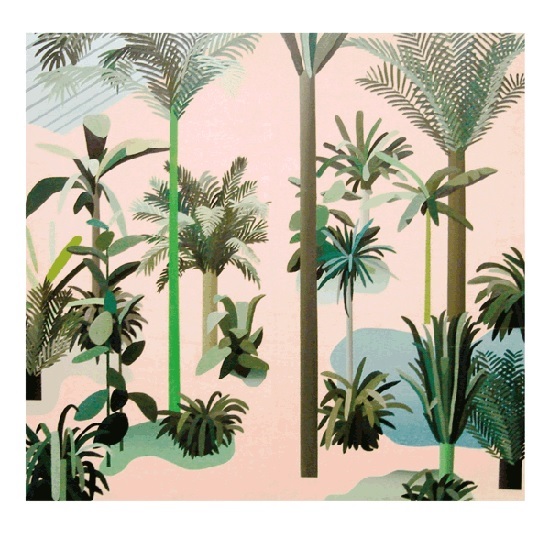 B
El Negocito Records
Une de ces rencontres inattendues initiée par le Middelheim en 2013. Trois musiciens du plat pays, membres du groupe Ifa y Xango rencontrent une des figures légendaires de la batterie aux Etats-Unis: Andrew Cyrille, le batteur de Cecil Taylor, de 1964 à 75 (le fameux album "Conquistador" de 1966 avec Jimmy Lyons au saxophone), du big band de Richard Muhal Abrams. Un des musiciens qui a considéré la batterie comme instrument soliste à part entière, d'où ses albums en solo ("What about?") ou en trio avec Rachied Ali (le dernier batteur de Coltrane) et Milford Graves (le batteur d'Albert Ayler et Don Pullen). Quelqu'un qui a déjà rencontré des Européens comme le saxophoniste Peter Brotzmann.
Les trois compères belges ne manquent pas non plus de référence. Diplômé du Conservatoire d'Anvers, le pianiste Seppe Gebruers fait non seulement partie de Ifa y Xango mais a aussi enregistré en solo et en duo avec son ancien professeur Erik Vermeulen ("Antiduo" chroniqué sur jazz'halo). Viktor Perdieus, saxophoniste formé aussi au Conservatoire d'Anvers, avec comme professeurs Ben Sluijs et Kurt Van Herck, et qui a suivi, par la suite, un parcours Erasmus à Göteborg, fait partie d'Ifa y Xango comme du Christian Klinkenberg Orchestra. Quant au contrebassiste Laurent Smet, il a, à son actif, une participation au quintet de Teun Verbruggen, avec Jean-Paul Estiévenart, Steven Delannoye et Bram De Looze ainsi qu'à Keenroh XL, en compagnie de Jan Daelman (fl), Thijs Troch (p) et Bart Maris (tp).
Si l'on excepte un solo de batterie (Bottle of drums tout en finesse), un duo piano-batterie (Sum), les neuf autres plages, des compositions de Gebruers, Smet, Perdieus ou Cyrille (Dr Licks que le batteur a notamment joué avec Anthony Braxton), sont jouées en quartet. Pas d'envolées free déchaînées comme on pourrait le supposer, mais souvent une musique apaisée, proche d'une certaine musique contemporaine pour ce qui est du piano, avec Viktor Perdieus au ténor (Isme, Frases, Drop your plans). Quelques autres compositions voient leur rythme s'enflammer avec Perdieus au soprano (Fuks, Ready set avec des effets de piano préparé) ou au ténor (Threescore and Fourteen, Dr Licks avec cowbells).