Bram Weijters – Chad McCullough Quartet: Abstract Quantities (Claude Loxhay)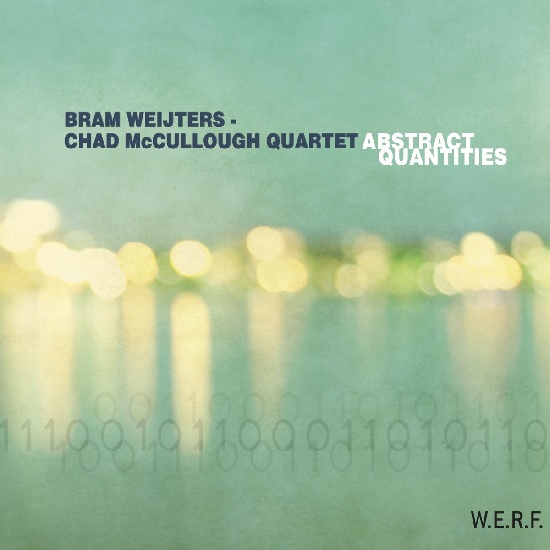 B
W.E.R.F.
Après "Imaginary Sketches" de 2011 et "Urban Nightingale" de 2012, voici le troisième album du quartet de Bram Weijters et Chad McCullough. On avait découvert le pianiste anversois au sein de Hamster Axis, on l'avait aussi entendu avec le Tuesday Night Orchestra, le quartet de Marjan Van Rompay, le quintet de Koen Nijs, le Misstriohso de Marie-Anne Standaert et au sein de Zygomatik de Piet Verbist.


Quant au trompettiste américain, il a fait partie du Glenn Miller Orchestra, du Kora Band et de Tunnel Six.
A la batterie, on retrouve John Bishop, l'une des chevilles ouvrières du label Origin et, à la contrebasse, l'excellent Piet Verbist. Réuni pour la troisième fois, le quartet propose une nouvelle série de compositions originales: trois belles ballades au climat nostalgique de Chad McCullough qui mettent en évidence la rondeur de sa sonorité (Mr Rubato, Little song for Mirthe, Winter's Lament) et huit compositions de Bram Weijters.
Des thèmes au tempo vigoureux soutenus par le drive implacable de John Bishop (Billions, Acceptance or Denial), de belles mélodies au tempo plus lent (Hesitation, The same but different), un blues avec beau solo de contrebasse (Glorious Traffic Jam) et trois courtes plages de respiration jouées en duo entre Wurlitzer et trompette (Still more, The same Prelude, Before Acceptance). Un quartet parfaitement soudé qui met en valeur le talent de chacun.
Claude Loxhay