Bram Weijters & Chad McCullough: Feather (Claude Loxhay)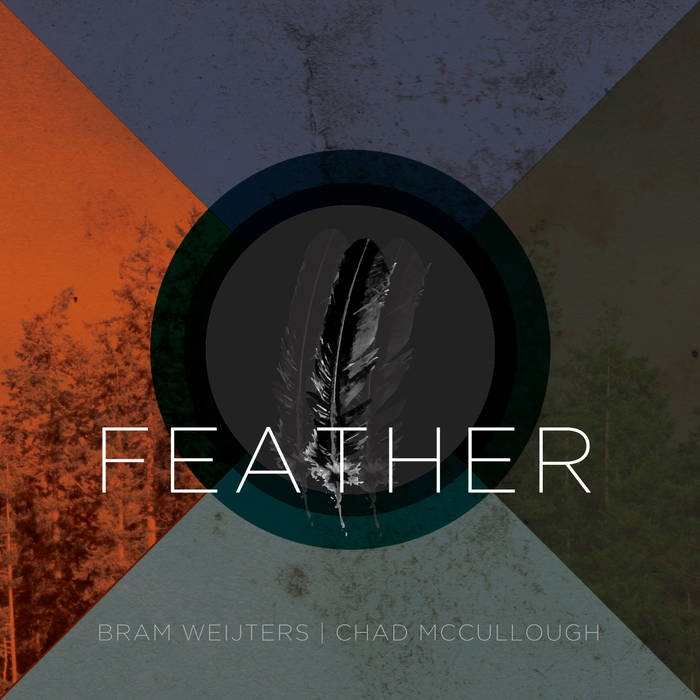 B
Earsandeyes Records/Monks and Thieves
Bram Weijters et Chad McCullough se sont rencontrés dès 2009 à Banff, au Canada. Avec Piet Verbist à la contrebasse et l'Américain John Bishop à la batterie, ils ont formé un quartet qui a donné près de 100 concerts et enregistré trois albums pour le label WERF: Imaginary Sketches en 2011, Urban Nightingale en 2012 et Abstract Quantities en 2015.




Bram Weijters a étudié le piano au Conservatoire d'Anvers, notamment sous la férule de Christophe Erbstoesser, pianiste du BJO dans les années '90, Erik Vermeulen et Kris Defoort mais aussi suivi des masterclasses avec les Américains Kenny Werner et Bill Carrothers. Membre de Hamster Axis of one Panther (album Small Zoo) et de Zygomatik de Piet Verbist (Cattitude), il participe aussi au trio Misstrioho, en compagnie de la trompettiste Marie Anne Standaert.
L'Américain Chad McCullough a participé à de nombreux festivals aux USA, à Seattle, Chicago et New York. Professeur aux Jazz Studies de l'Université de Chicago, il a joué avec Maria Schneider, a enregistré In Circles, en quartet, avec le saxophoniste ténor Geoff Bradfield et Dark Wood dark Water, en sextet, avec Bradfield et Mark Taylor au saxophone alto.
Les voici en duo pour une série de 10 compositions originales écrites par Bram Weijters.
Nombre de musiciens ont enregistré des duos piano-trompette: Paul Bley-Chet Baker, Uri Caine-Paolo Fresu, Martial Solal-Dave Douglas, Ran Blake-Enrico Rava, Jacky Terrasson-Stéphane Belmondo, Stefano Bollani-Enrico Rava ...
La particularité de Feather est de confronter la trompette à différents claviers électriques: Fender Rhodes à la sonorité cristalline, Wurlitzer aux tonalités plus agressives et plus graves (c'est lui que Ray Charles avait choisi pour What I'd said) et un Moog souvent utilisé, à la manière d'une basse électrique, pour assurer une trame rythmique (Solid, Different Prelude, Around and around, Endless Momento).
Si The same twelve notes est un duo intimiste entre piano et trompette, sur les autres plages, on retrouve Bram Weijters aux claviers électriques: Fender Rhodes comme sur la ballade Endless Waiting, avec la trompette bouchée de Chad McCullough ou Wurlitzer, souvent avec apport rythmique du Moog.
Pour cette union entre les sonorités chatoyantes des claviers électriques et la sonorité feutrée de la trompette, Bram Weijters fait varier les tempos: paisible sur Fluid ou Ether, vif sur Solid ou Different Prelude, mid tempo pour Different but the same.
Une belle brochette de paysages sonores.
Claude Loxhay