Brad Mehldau Trio - Seymour reads the constitution!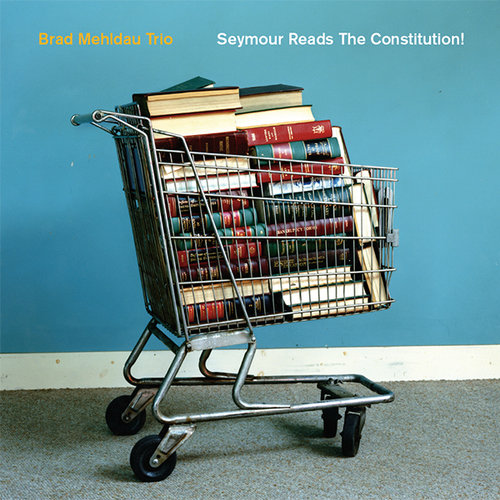 B
Nonesuch
Brad Mehldau mag dan bloedserieus componeren, er schuilt een gretige guitigheid in zijn duizelingwekkende thema's.
Al bij de opener Spiral laat hij zowat alle kanten van de kamer zien en ben je vertrokken voor een trio dat geweldig op elkaar is afgestemd en gensters slaat. Larry Grenadier nam al de contrabas op in het eerste trio en Jeff Ballard nam de drums over van Jorge Rossy in 2005.
Naast Spiral tekent Mehldau voor het heel aanstekelijke melodische Seymour Reads The Constitution en een schitterend gelaagd, door Bach geïnspireerd en vingervlug Ten Tune. Opnieuw pakt het trio enkele popsongs aan (Friends van The Beach Boys, Great Day van Paul McCartney) en weet daar dan toch altijd een verrassende twist aan te geven.
En jawel, Mehldau is een pietje precies en kiest daarbij heel bewust prachtige jazzsongs om zich in te profileren. Zo zet hij de jazzstandard Almost Like Being in Love naar zijn hand en gaat met zijn hechte energieke medespelers helemaal los in De-Dah (Elmo Hope) en Beatrice (Sam Rivers).
Dit is een vintage Mehldau trio-album wat je altijd toch even moet herbeluisteren om helemaal te doorgronden en dan is het echt genieten. En het wordt helemaal helder als je het live meemaakt, dus afspraak 5 juli op Gent Jazz Festival 2018.

© Bernard Lefèvre

MUSICI:
Brad Mehldau (piano)
Larry Grenadier (contrabas)
Jeff Ballard (drums)