Bobo Stenson Trio - Sphere (jpg)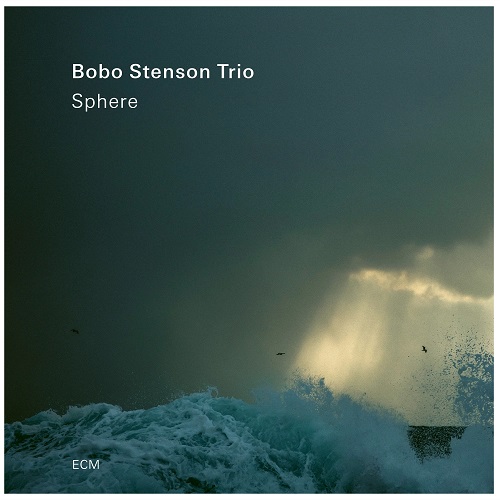 B
ECM / Outhere Rec.
Plus de cinquante ans – un demi-siècle ! – que le premier album de Bobo Stenson est sorti sur le label münichois ECM : « Underwear » en 1971 !.
Quelle carrière que celle de ce pianiste qui a mis sur les fonts baptismaux ce qui allait devenir le « quartet européen de Keith Jarrett » : Jan Garbarek, Jon Christensen et Palle Danielsson. Pianiste de Charles Lloyd et de Tomasz Stanko par la suite, il allait surtout se consacrer à son trio composé de Anders Jormin et Jon Christensen, ce dernier remplacé par Jon Fält en 2008. C'est dire si l'empathie, la communion entre ces trois-là dépasse tout ce qu'on a entendu dans la formule piano-basse-batterie – le trio de Jarrett mis à part.
Alors, ce plaisir du jeu collectif, on le retrouve encore dans ce nouvel album enregistré à l'Auditorio Stelio Molo de Lugano en avril 2022. C'est au niveau du répertoire qu'il faut chercher les nouvelles sources d'inspiration du trio. Si sur l'opus précédent « Contra la Indecision », sept des compositions étaient de membres du trio – cinq de Jormin -, Bobo Stenson met ici en avant des compositeurs scandinaves peu connus chez nous. Per Norgard ouvre et clôture l'album avec le même titre « You Shall Plant A Tree », une pièce écrite comme un hymne à la nature où le trio développe des phrases d'un lyrisme chantant magnifique.
Deux pièces d'un autre compositeur contemporain scandinave, le Suédois Sven-Erik Bäck, suivent avec ce même sens du chœur sur « Spring » et sur « Communion Psalm ». La composition de Jormin « Kingdom of Coldness » introduite par la superbe contrebasse à l'archet,  s'insére entre les deux avec une légère pulsion jazz soutenue par Fält.
La « Valsette op. 40/1 » de Sibelius est sans doute la pièce la plus abstraite du programme, une impression marquée par la multitude d'effets discrets du batteur. Le trio reprend ensuite une composition du Norvégien Alfred Janson. « The Red Flower », composé par Jung-Hee Woo, a des allures de pop-song avec sa douce et simple mélodie.
Une nouvelle fois, on se régale du fin toucher de Bobo Stenson et de l'interplay qu'il a mis en place depuis des années avec ses fidèles partenaires. Un jalon de plus dans une carrière dédiée à la beauté.

© Jean-Pierre Goffin
Une collaboration JazzMania / Jazz'halo