Blazin' Quartet - Sleeping Beauty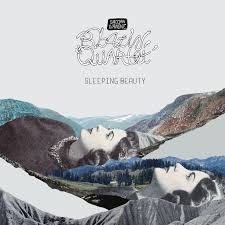 B
Moonjune
Le batteur Srdjan Ivanovic est né à Sarajevo en 1983. En 1992, il s'installe à Athènes pour fuir la guerre. En 2003, il s'inscrit au Conservatoire d'Amsterdam puis d'Utrecht.
Depuis 2014, il vit à Paris et, grâce à une bourse, il part étudier à New York. Depuis 2008, il dirige le Blazin' Quartet avec des line up différents: avec Alexandru Simu (ts) et Michaël Rörby (tb) pour Finding a way en 2009; João Driessen (ts) et Rörby (tb) pour Jalkan Bazz en 2012 et Andreas Polyzogopoulos (tp) et Christophe Panzani (sax) pour La mer, la pierre, la terre, l'oiseau en 2017.
Pour Sleeping Beauty, il a, à nouveau, invité le trompettiste d'origine grecque Andreas Polyzogopoulos qui a étudié au Conservatoire d'Amsterdam et a suivi des stages avec Paolo Fresu et Markus Stockhausen, ce qui explique le choix d'une certaine sonorité fluide. On le retrouve sur l'album Secrecy de Diederik Wissels, avec la vocaliste Ana Rocha.
A la guitare, Federico Casagrande qui a quitté son Italie natale pour Berklee en 2003 où il a étudié avec Mick Goodrick. A son actif, une dizaine d'albums dont Lost Songs avec Francesco Bearzatti (ts), The Drop avec Christophe Panzani (ts), Double Circle avec Enrico Pieranunzi ou At the end of the day avec Vincent Peirani (acc).
A la contrebasse, le Bulgare Mihail Ivanov qui a, lui aussi, étudié au Conservatoire d'Amsterdam.
Sur deux thèmes, Guchi et Rue des Balkans, le quartet est rejoint par Magic Malik dans son registre si spécial mêlant flûte et voix ondoyante.
Pour ce Sleeping Beauty, titre inspiré par son épouse Catherine, Ivanovic a écrit 6 compositions personnelles, une est co-écrite avec Polyzogopoulos (Andreas) auxquelles s'ajoutent deux emprunts à Ennio Morricone (The man with the harmonica et A l'aube du cinquième jour) pour qui Ivanovic voue une grande admiration pour sa maîtrise de la mélodie.
L'album s'ouvre sur une courte pièce, Intro: le frémissement de l'aube avec chants d'oiseaux et trompette diaphane. La deuxième plage, Sleeping Beauty met en évidence le lyrisme mélodique de Federico Casagrande. Sur The man with the harmonica, avec une sonorité fluide et ouatée, la trompette se substitue, avec lyrisme, à l'harmonica cher à Morricone. On retrouve cette sonorité de trompette, avec effets d'écho sur Andreas. Guchi et Rue des Balkans reposent sur un dialogue intime entre trompette et flûte avec effets vocaux, un dialogue dont le rythme s'accélère progressivement, avec un côté très dansant sur Rue des Balkans d' une inspiration balkanique évidente. Suit une reprise de Sleeping Beauty réservée à un solo de guitare. Un solo qui débouche sur A l'aube du cinquième jour dans le même esprit mélodique. L'album se clôt, tout en sérénité, avec Outro, une autre courte pièce: la douceur des chants d'oiseaux du crépuscule.
Au total, une musique au charme envoûtant.
© Claude Loxhay