Bex'Tet - Round rock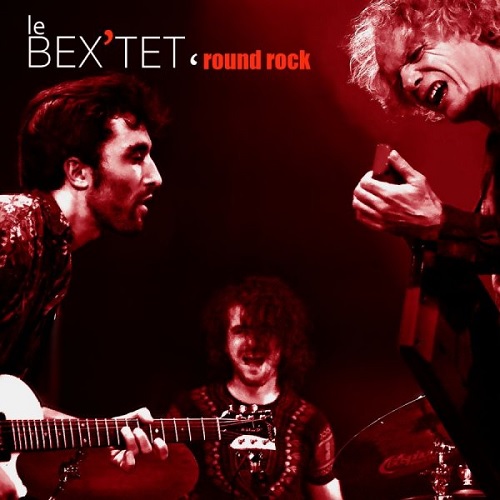 B
Le Triton, L'Autre Distribution
L'organiste Emmanuel Bex est actif sur la scène française depuis de nombreuses années. En 1990,  il a formé le Bex'Tet avec le saxophoniste Gilles Naturel.
Par la suite, il a enregistré avec nombre de musiciens réputés: Gérard Marais et Aldo Romano pour Poisson Nageur, Here and now avec Glenn Ferris et Simon Goubert, Opengate avec Francesco Bearzatti et Goubert, La belle vie avec Philip Catherine et Aldo Romano.
Ici, avec ce Round Rock, il a envie de se faire plaisir: il a invité son fils, Tristan Bex, batteur qui s'est fait un nom, sur la scène rock française, avec le guitariste Antonin Fresson. On retrouve cette petite famille pour Round Rock.
Au niveau du répertoire, Emmanuel Bex a voulu aussi se faire plaisir: l'album s'ouvre et se ferme sur une version de... La Marseillaise (version rock en ouverture, version musette, avec accordéon, guitare acoustique et cajon pour clore l'album). Il revisite aussi J'irai revoir ma Normandie, retourne à la tradition avec une version bluesy de Sometimes I feel like a motherless child, rend hommage à Brel (Jacques always, avec un extrait de texte vantant la prise de risque), Pour Alain (dédié à Alain Guerrini, le premier à ouvrir une école de jazz en France). Sinon, une série de compositions originales d'époques différentes: It's open, Bleu et Vert, Charlie of course ou ce Manèges à la pulsion techno.
Bien sûr, on retrouve les accents groove de l'orgue Hammond, sa sonorité éclatante proche d'Eddy Louiss mais, personnellement, je l'ai préféré dans d'autres contextes (sidemen comme répertoire).
© Claude Loxhay