Beverley Beirne - Dream Dancer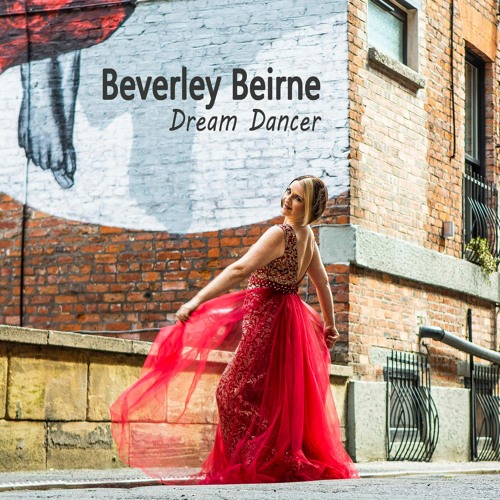 B
33Jazz Records
De Britse zangeres Beverley Beirne is aan haar derde album toe, 'Dream Dancer', opgenomen in de Red Gables Studio in Londen met Jason Miles als producer. Hij was ook betrokken bij haar vorige album 'Jazz Just Wants to Have Fun' (2018) en van die sessie dateren ook enkele opnames die nu met 'Dream Dancer' uitkomen.
Beverley Beirne groeide op met lp's uit haar vaders collectie van Ella Fitzgerald, Sarah Vaughan, Frank Sinatra en Mel Tormé en is vol lof over vocalisten van de huidige scene zoals Tierney Sutton, Nnenna Freelon, Kurt Elling, Aubrey Logan, Ian Shaw en Liane Carroll.
Haar keuze van songs past volkomen in de sfeer van het album waarin dromen en dansen een rode draad vormen. Dat gaat van Bowie's 'Let's Dance' en Michel Legrands 'Pieces of Dreams' tot Irving Berlins 'Let's Face The Music And Dance', Victor Youngs 'Weaver of Dreams', Strayhorns 'Daydream' en Cole Porters 'Dream Dancing'.
Jason Miles speelt zelf prominent een rol op Fender Rhodes, Hammond B3 en met strijkers in 'Temptation' (Nacio Herb Brown/Arthur Freed), 'Fascinating Rhythm/Thou Swell' (Gershwin) en 'Old Brazil' (Duncan Lamont), waarin als gastmusici Duncan Lamont zelf op sax, Romero Lubambo op gitaar en Cyro Baptista percussie. Duncan tekent overigens nog voor 'Now We're Just Friends' met hemzelf op saxofoon.
Nog twee andere bijzondere songs vervolmaken het album: 'Bill' (Jerome Kern/Hammerstein II/P.G. Wodehouse) en 'Winter Moon' (Hoagy Carmichael/Harold Adamson).
Beverley Beirne rekent op een sterke bezetting met Rob Hughes (Heather Small, Rob Hughes Trio), Sam Watts (Curima Trio, Cosmo Sound Collective, Rob Luft Quintet), Flo Moore (Pete King, Jason Rebello, Gene Calderazzo, Tom Barford quintet) en Ben Brown (Jean Toussaint, Liam Noble, Rebecca Ferguson).
'Dream Dancer' straalt een 'feel good' gevoel uit met een licht nostalgische toets naar de jaren 20-40. Het album is ook een hommage aan Duncan Lamont die in 2018 bij de eerste sessies 88 jaar oud was en overleed in 2019. Duncan was ooit lid van Blossom Dearie's band en gastsaxofonist van Frank Sinatra tijdens zijn tournee in het Verenigd Koninkrijk.
Beverley Beirne toont in 'Dream Dancer' haar innemende kwaliteiten als straight jazz zangeres.
© Bernard Lefèvre





Bezetting:
Beverley Beirne (zang)
Sam Watts (piano)
Flo Moore (bas)
Ben Brown (drums, percussie, conga)
Rob Hughes (sax, fluit)
+ gasten:
Duncan Lamont (sax)
Jason Miles (Fender Rhodes, Hammond B3)
Romero Lubambo (gitaar)
Cyro Baptista (percussie)