Bestiaal - Absoluut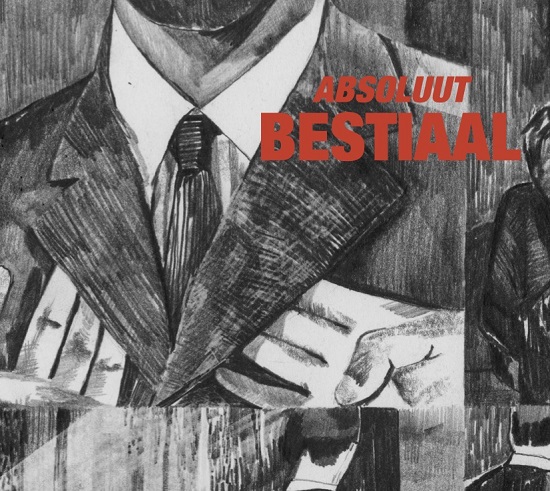 B
Solidude Records
Bestiaal ofte het onafgebroken zoeken
Van Bestiaal, een gitaartrio rond componist en drummer Sebastiaan Vekeman, verscheen recent bij Solidude Records, de cd 'Absoluut'. Hoewel misschien nog (te) weinig gekend bij een ruimer publiek, kan dit triumviraat niettemin al stevige geloofsbrieven voorleggen: in 2013 was het winnaar van het jazzconcours Comblain¬-la-¬tour.
Het driemanschap bestempelt zijn muzikale aspiraties als "een weerspiegeling van intieme jazz en onvolkomenheden", en van de componeerstijl van Vekeman heet het dat deze "niet toelaat om ter voorbedachte rade ook maar iets te vermoeden". Voor de drummer-componist is het een onafgebroken zoeken.
Samen met z'n kompanen Sebastiaan Gommeren (bas) en Jakob Haghebaert (gitaar) heeft Vekeman met 'Absoluut' een werkstuk afgeleverd dat bij een eerste beluistering een eerder éénvormige indruk zou kunnen geven. Dat heeft vooral of beter: in de eerste plaats, te maken met de klankkleur van de gitaar. Toch is er wel degelijk sprake van variatie: in de 10 composities  wisselen verstilde composities waarin een melodie eerder wordt afgetast i.p.v. daadwerkelijk voluit gebracht, af met stukken waarin luid en voluit wordt gegaan en de gitaar nijdig klinkt, zelfs verzengend.   
'Absoluut' is derhalve een cd waarvoor, in de woorden van Neil Young, zeker geldt dat "there's more to the picture than meets the eye": de plaat verraadt pas na meerdere luisterbeurten hoe gevarieerd hij wel is en even doorbijten en de knop "repeat" indrukken is dus bij deze ten sterkste aanbevolen om alle facetten ervan te ontdekken.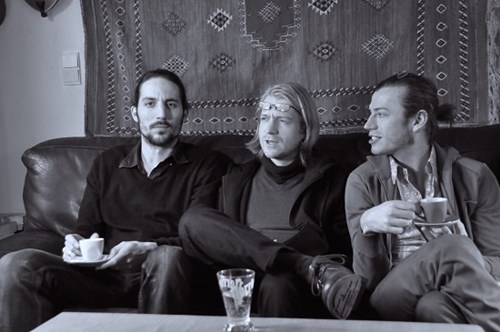 Bezetting:
Sebastiaan Vekeman, drums, compositie
Jakob Haghebaert, gitaar
Sebastiaan Gommeren, contrabas

Paul Godderis