Benjamin Deschamps – Augmented Reality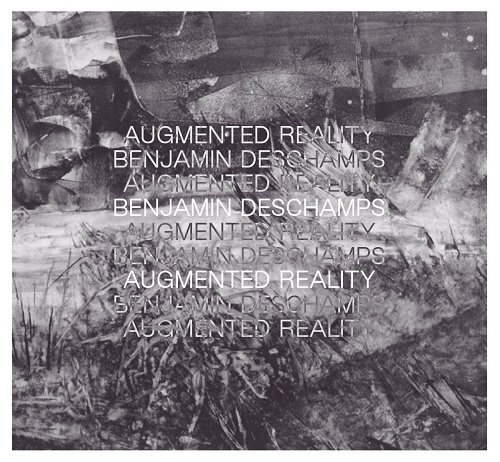 B
MCM
De waardige opvolger voor 'No Codes', zij het met een grilliger parcours door versplinterde stilistische invalshoeken.
Over 'No Codes' schreven we indertijd dat "akoestische jazz zonder elektronische effecten ook intrigerend en boeiend kan klinken op voorwaarde dat je de traditie grondig genoeg kent en op de juiste manier naar je hand zet" ( lees HIER de volledige recensie).
Een aanpak die de Canadese saxofonist wederom aanwendt op zijn nieuwste cd maar wel met lichte wijzigingen en een nog grotere creatieve bezetenheid. Zelf hanteert hij alt- en tenorsaxofoon en basklarinet. Daarnaast schreef hij alle nummers en arrangementen. Begeleiders zijn deze keer Jean-Nicolas Trottier (trombone), Nicolas Ferron (gitaar), Charles Trudel (piano, Rhodes, Wurlitzer, synthesizer), Sébastien Pellerin (bas) en Al Bourgeois (drums).
Een uitgebreider instrumentarium dan op 'No Codes' en een verrijking van de sound. De dynamische "classic touch" blijft aanwezig maar wordt aangevuld met heel wat extra links. Opvallend daarbij is de keuze om tevens een kleine omweg in te lassen via de prog en fusion van de jaren zeventig.
De openingstrack is al meteen een stevige shot adrenaline. De postbop van de tenor en de funky Fender vormen een "dynamic duo" met de nodige verwijzingen naar soundtracks uit de seventies. Een knaller van bij de start. 'Healing Chant: The Incantation' drijft voort op een licht epische ondertoon en is de inleiding voor een meer donkere zijde van dit verhaal. Gitarist Ferron verklankt met een stukje pure prog de titel ('Healing Chant: The Resurrection') terwijl Deschamps het verhaal met grandeur afrondt.
In 'Parallel Universe' is het opnieuw de saxofonist die de leiding neemt met nu vooral drummer Bourgeois die de snelheid mee opdrijft geflankeerd door een sterk uithalende Ferron. Een combinatie die alle tijdszones van parallelle stratosferen moeiteloos doorboort. Ondertussen monitort toetsenist Trudel elke beweging en stuurt af en toe lichtjes bij.
Daar waar 'Opinions' eventjes lijkt terug te keren naar vertrouwde referenties uit het verleden werpt de gitarist het roer radicaal om op hyper kinetische wijze door te reizen naar nog verdere einders. De titeltrack ontaardt in een draaikolk van barokke jazzpunk. 'Amitiés Oubliées' en 'Fearless' zijn de laatste (lichtere) schokgolven in pure seventies fusion modus maar dan wel met hedendaagse vitaliteit en een funky accolade.
Deschamps vermeldt bij dit alles als grote voorbeelden onder meer Ben Wendel, Chris Potter, Seamus Blake en Donny McCaslin. Naast talent heeft Deschamps ook duidelijk een goede smaak. Dat hij ondertussen ook nog de Grand prix TD du Festival International de jazz de Montréal (2019) en de Grand prix JPL Victo Jazz (2019) aan zijn cv toevoegde, verklaart eveneens een en ander.
© Georges Tonla Briquet




Musici:
Benjamin Deschamps : alt- en tenorsaxofoon, basklarinet
Jean-Nicolas Trottier: trombone
Nicolas Ferron : gitaar
Charles Trudel : piano, Rhodes, Wurlitzer, synthesizer
Sébastien Pellerin : bas
Al Bourgeois : drums
+
Valérie Saulnier : vocals ('Amitiés oubliées')

www.benjamindeschamps.com