Ben Wendel - The Seasons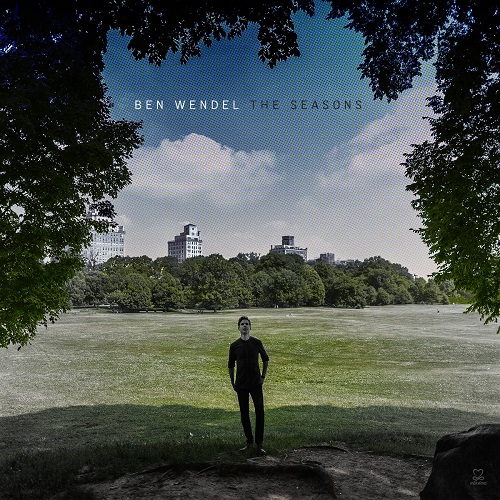 B
Motema Music / PIAS
C'est à la sortie du concert de « NextApe » au Reflektor à Liège que je découvre ce 33tours du saxophoniste Ben Wendel.


Ben venait de terminer le concert en invité du nouveau projet d'Antoine Pierre, et l'idée à la base de cet album intitulé « The Seasons » ne pouvait que titiller la curiosité.  A l'origine du projet, l'amour de Ben Wendel porté à une série de douze pièces pour piano écrites par Tchaikowsky intiotulées « The Seasons ». De là nait l'idée d'enregistrer douze capsules  filmées de quatre à six minutes sur les saisons avec pour chacune d'elle un invité en duo.
On retrouve ainsi au fil des saisons le pianiste Taylor Eigsti (Janvier), Joshua Redman (Février), Matt Brewer (Mars), Eric Harland (Avril), Shai Maestro (Mai), Lucianan Souza (Juin), Julian Lage (Juillet), Mark Turner (Août), Jeff Ballard (Septembre), Gilad Hekselman (Octobre), Aaron Parks (Novembre) et Ambrose Akinmusire (Décembre).
Chaque mois est mis en scène dans un lieu différent comme le « Smalls », le « Maybeck Studio », la scène du « Broad Stage », la « Jazz Gallery »…
Toutes ces séquences sont visibles sur youtube:
https://www.youtube.com/watch?v=KkV2wek5vu0&list=PLYGtF7cNLhBdQ63_d9YZrZ-SVjjmVXTB9



Le concept est tellement remarquable autant sur le plan de la qualité des films que celle de la musique que le New York Times nomme le projet parmi les meilleures « albums » de l'année 2015 alors qu'aucun support physique n'existe !
Lorsqu'en 2018, Ben Wendel est invité au « Village Vanguard », il pense le moment opportun pour ressortir « The Seasons » des cartons, mais cette fois avec un quintet composé de musiciens ayant pris part à la vidéo-aventure : Aaron Parks au piano, Matt Brewer à la contrebasse, Gilad Hekselman à la guitare, Eric Harland à la batterie et le compositeur-saxophoniste-bassoniste Ben Wendel. Repartant des mélodies des duos, Ben Wendel les réarrange pour son quintet en multipliant les couleurs selon les saisons et en conservant pour certains thèmes la mise en avant du partenaire du duo, ainsi « November » où Aaron Parks dans un style proche du Jarrett du quartet américain des années 70 fait preuve d'une énergie jubilatoire. Ou l'atmosphère latine et percussive de « April » par Eric Harland. « May » sonne comme un renouveau et est sans doute ma saison préférée !
Le double album (aussi disponible en CD, mais le vinyl permet d'écouter le tout en quatre étapes, les quatre saisons !) fait la part belle à un jazz contemporain où brillent des moments de blues, de funk, de musique urbaine dans une énergie qui vous prend aux tripes.
Un album-concept qui dépasse l'effet de mode saisonnier.
© Jean-Pierre Goffin