Ben LaMar Gay – Downtown Castles Can Never Block The Sun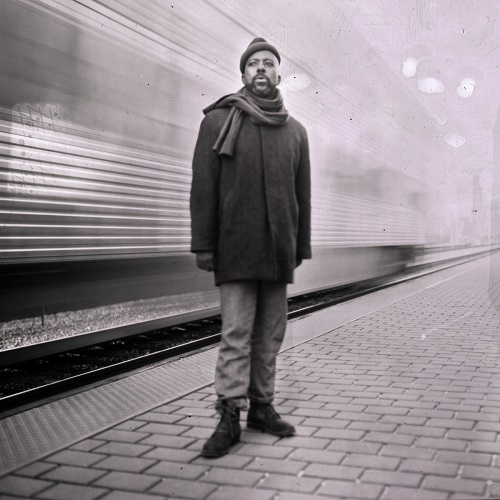 B
International Anthem
Een messias die de jazz een zoveelste nieuwe richting geeft of een opgeklopte hype? 'Downtown Castles Can Never Block The Sun' bevat in elk geval genoeg materiaal om Ben LaMar Gay heel wat krediet te geven.
Voordien nog nooit gehoord van deze Ben LaMar Gay niettegenstaande hij reeds een hele reeks opnamen maakte? Normaal, gezien geen enkele van die platen ooit officieel uitgebracht werd.
'Downtown Castles Can Never Block The Sun' bevat vijftien nummers die een selectie vormen uit al dat studiomateriaal. De cd klinkt dan ook zoals de spreekwoordelijke platenkast die omver viel en waarbij de meest diverse muziekjes tussen elkaar geraakten. Je hoort een mash-up van beats, akoestische trance, duivelse ritmen, parlandoflarden geplukt uit voodoo rituelen, bizarre soundtrackmuziekjes, triphop, space-effecten en nog heel wat gemuteerde klanken. Het instrumentarium bevat zowel fluit, basklarinet en ngoni als synthesizers, viool en gitaar.
Aan bizarre titels evenmin gebrek. Of wat te denken van 'Vitus Labrusca', 'Music For 18 Hairdressers: Braids & Fractals' of 'Me, Jayve & The Big Bee'.
Op de hoesfoto kijkt Ben LaMar Gay wat verwonderd, alsof hij de voorbijrijdende trein net gemist heeft. Of is hij zojuist afgestapt om zijn boodschap te prediken in de volgende halte? De toekomst zal het uitwijzen. Ondertussen helemaal aan de orde van de dag voor fans van Flying Lotus en andere kosmische beeldenstormers die met de nodige fantasie en technische onderlegdheid jazz, elektronica, soul en hiphop steeds korter bij elkaar brengen. Nu afwachten wat het live wordt.



Musici:
Banjo – Some Yoga Teacher    
Bass Clarinet, Flute – Rob Frye
Cornet, Synth, Voice, Flute – Ben LaMar Gay
Drums, Flute  – Tommaso Moretti
Guitar, Synth, Flute – Will Faber
All other instruments – Ben LaMar Gay
Tenor Saxophone – Jayve Montgomery
Tuba, Flute – Joshua Sirotiak
Viola, Voice – Hanna Brock
Violin – M'rald Calhoun
Voice – Gira Dahnee, Zuzu Fé


Live
18.11.2018, 20.00, Ancienne Belgique


© Georges Tonla Briquet