Barry Altschul's 3Dom Factor - Long Tall Sunshine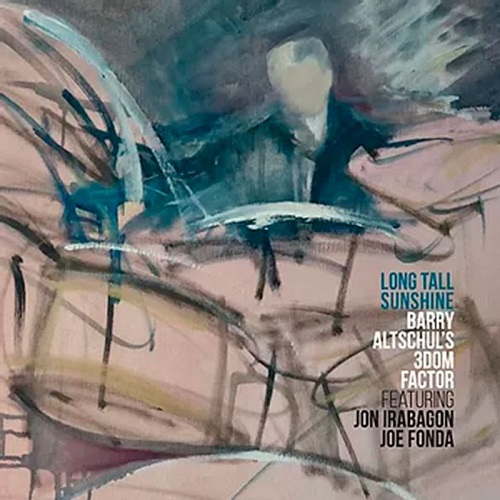 B
NotTwo Records
Né en 1943, Barry Altschul est en partie autodidacte et a pris, en partie, des cours avec Charlie Persip (batteur de Dizzy Gillespie et Lee Morgan). Il a, dès 1964, accompagné Paul Bley. Il a enregistré le légendaire album Conference of the birds, avec Anthony Braxton, Sam Rivers et Dave Holland. Il a gravé plusieurs albums avec le trio de Paul Bley, en compagnie de Gary Peacock (Virtuosi, Japan Suite) mais aussi avec Franco d'Andrea et Tino Tracanna (No idea of time), André Jaume (Autour de la rade) et Sam Rivers (Zenith).


Il a formé un trio avec le saxophoniste Jon Irabagon et Mark Helias (It takes all kinds) et fondé, avec le saxophoniste philippino-américain, le groupe 3Dom Factor.
Jon Irabagon a remporté la Thelonious Monk Saxophone Competition en 2008. Il a fait partie du quintet de la guitariste Mary Halvorson et de celui de Dave Douglas, que l'on a vu au Middelheim et qui a enregistré Brazen Heart. Il vient d'enregistrer avec le Gros Cube #2 du Français Alban Darche. A son nom, il a notamment gravé Outright! Unhinged!, avec le trompettiste Ralph Alessi.
Complète la formation, le contrebassiste Joe Fonda que l'on connaît bien en Belgique: il a enregistré When it's time, en solo, pour le label Jazz'halo, Live from Brugge, avec le pianiste Michael Jefry Stevens pour le label WERF et Separate Realities, avec André Goudbeek, également pour WERF. Avec Anthony Braxton, il a gravé Charlie Parker Project, avec Charlie Mariano, Elegy for a Goose.
Pour ce Long Tall Sunshine, Barry Altschul a composé cinq thèmes originaux. Sur un tempo d'enfer, Jon Irabagon peut exprimer toute sa fougue au ténor (Long Tall Sunshine qui ouvre l'album; The 3Dom Factor avec une longue intro entre batterie et contrebasse à la sonorité puissante, Be out S'Cool sur un rythme fiévreusement syncopé ou Martins Stew introduit par un long solo de Barry Altschul se partageant entre batterie et cymbales. Enfin, sur Irina, plus proche d'une ballade, Jon Irabagon passe au soprillo, soit un saxophone piccolo, le plus aigu de la famille.
Tout au long de l'album, le trio fait preuve d'une énergie fiévreuse qui met chacun en évidence.
© Claude Loxhay