Barbara Wiernik - Ellipse (bl)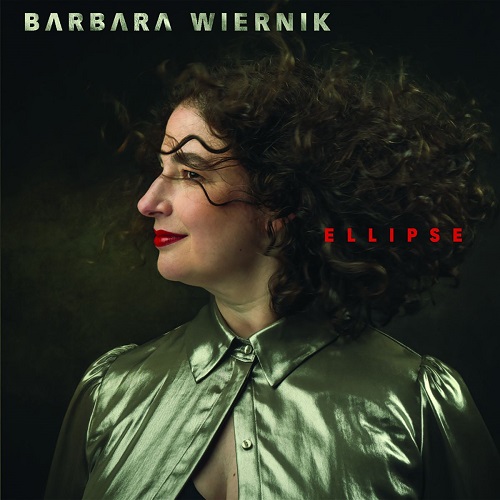 B
Spinach Pie Records
Barbara Wiernik laat in haar nieuwste album 'Ellipse' haar authentieke stem nog wendbaarder klinken als een extra instrument. Ze treedt uit de comfortzone met de ongebruikelijke invulling van medespelers/instrumentatie: (bas)klarinet, cello en vibrafoon-marimba. Ze schreef zelf de teksten op eentje na van Norma Winstone ('Distant Destiny'). Alain Pierre tekent voor de muziek van acht van de tien nummers, twee ervan brengt Wiernik zelf in ('Listen To The Growl' en 'Color Blind'). Alain Pierre stond in voor alle arrangementen.
'Like A Morning Song' is de frisse opener waarin al dadelijk de poëtische inslag van Wiernk doorsijpelt, wat zich doorzet in 'Land of Poetry', met een schitterende Bart Quartier die overigens bepalend is in het album voor de gevoelige sound. Daar bovenop voegen zich de vrouwelijke toetsen van Hélène Duret op klarinet en Sigrid Vandenbogaerde op cello, wat perfect versmelt met de intrinsieke klankkleur van Barbara Wiernik.
Barbara Wierniks eclectische stem en scat zijn tekenend ('Crazy Circle') met invloeden van haar mentor David Linx. Je wordt helemaal meegezogen in Wierniks mysterieuze universum met 'Tame The Beast', 'Listen The The Growl' en 'Color Blind'. Helaas ontbreken de teksten bij de cd zodat het aandachtig luisteren vergt. Er klinkt vooral zoeken naar de innerlijke ziel door ('What If'), het wonder van het leven, dromen en verlangens ('Falling Slowly'), en ook herinneringen ('Bird Of Sukhotai').
Ellips als symbool van het hoogste bewustzijn of nog als uiting van excentriciteit, het valt allemaal in de plooi in het 'Ellipse' van Barbara Wiernik, dat uitnodigt om diepgevoelig en intens te beluisteren.

© Bernard Lefèvre




Musici:
Barbara Wiernik (zang)
Hélène Duret (klarinet, basklarinet)
Sigrid Vandenbogaerde (cello)
Bart Quartier (marimba, vibrafoon)

http://www.barbarawiernik.com/

Concertagenda 2022
– 22.09  Marni Jazz festival – Voices Ladies – Brussel (Official Release)
– 23.09 De Plaats – Deinze
– 05.10 Rideau Rouge – Lasne
– 11.12 La Chapelle de Verre – Braine-Le-Comte