Zwerm - Great Expectations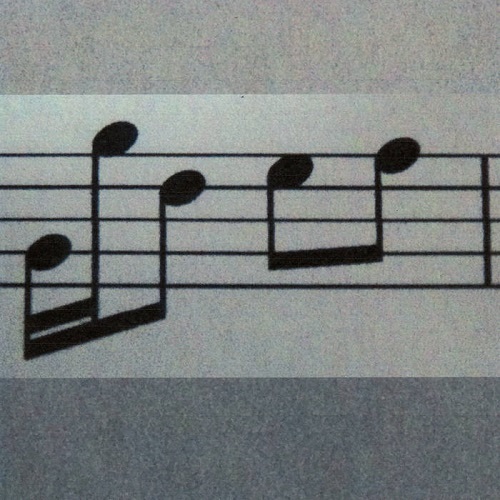 Z
Time Goes By
Wat kan je zoal verwachten als vier losgeslagen gitaristen een verbond aangaan met een weerbarstige drumster die vaste ritmepatronen verafschuwt? 'It All Serves A Purpose' om hierop te antwoorden met een van hun eigen titels.
Zwerm, een ongewone groepsnaam voor een eigenzinnig kwartet met niet-alledaagse bezetting. Het was naar aanleiding van een project rond Glenn Branca dat de wegen van gitaristen Toon Callier, Johannes Westendorp, Kobe van Cauwenberghe en Bruno Nelissen zich kruisten. Dat was in 2007. Sindsdien verloren ze elkaar niet meer uit het oog. Ze stelden zich in dienst van dans- en theatergezelschappen en zochten het gezelschap op van andere vrijdenkers als Mauro Pawlowski, Fred Frith, Eric Thielemans en Rudy Trouvé.
Deze laatste apprecieerde wat hij hoorde en was bereid de productie van deze tweede cd te verzorgen en het artwork voor de hoes te leveren. Ondertussen had het viertal het lumineuze idee om een drummer uit te nodigen maar liefst geen die volgens strikte regels speelt. Al snel kwam Karen Willems (Inwolves, Zita Swoon, Dirk Serries) in beeld. Het is deze ploeg die uiteindelijk achter 'Great Expectations' schuilt.
Hun specialiteit: collages en bric-à-brac van de meest bizarre invloeden en citaten. Enkele voorbeelden hierbij. Een a capella stukje à la The Beach Boys maar dan zoals ze op gezegende leeftijd zouden klinken, Frank Zappa riedels, Thomas Dolby sciencefiction, Todd Rundgren associaties en nog veel meer zitten op een of andere manier verwrongen in de openingstrack. Voor 'Peel Off The Sentiment' durven we als mogelijke referenties Iron Butterfly, The Beatles in hun laatste periode en aansluitend XTC (de groep) er bijhalen. Robert Wyatt lijkt ook al een standvastige pion in hun schaakspel ('On My Way To Aguno'). 'No Sign Of Dawn In The Skies' klinkt als Karen Willems vintage in een productie van Jeff Wayne ('War Of The Worlds').
En dan zijn we nog niet eens halfweg. Het lijstje van herkenningspunten varieert natuurlijk naargelang wie luistert. Het duidt op de eclectische samenstelling van het hele programma. Nog enkele namen om af te ronden: Damon Albarn, David Bowie, King Crimson, Charles Dickens (van wie ze een quote gebruiken uit…'Great Expectations'), Pink Floyd (hun eerste platen) en Badalamenti. Voor de volledigheid vermelden we nog dat hier en daar de klanken opduiken van traditionele instrumenten als saz (Turkse oud) en sinter (luit die populair is in de gnawa cultuur).
'Great Expactations' is de ideale soundtrack voor een surrealistisch labyrint waarin je wil verdwalen en nooit (of toch niet te snel) de uitgang vinden. Nergens swing of postbop te ontwaren maar wel gemaakt naar de norm van freejazz, namelijk geen enkele norm respecteren en gewoon doen wat je zelf als oké ervaart. 'It All Serves A Purpose' dus.
© Georges Tonla Briquet



Musici:
Johannes Westendorp: gitaar
Bruno Nelissen: gitaar
Kobe Van Cauwenberghe: gitaar
Toon Callier: gitaar
Karen Willems: drums

http://www.zwerm.be/about.html