Udi Shlomo - You & Me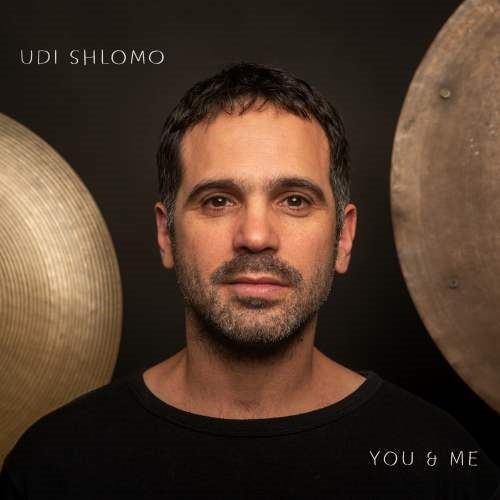 U
Alessa Records
ft. Omri Abramov & Oscar Andreas Haug & Moshe Elmakias & Andreas Svabø
Über den Drummer und Komponisten Udi Shlomo erfahren wir auf der Homepage des Musikers Nachfolgendes: "Drummer and composer Udi Shlomo born in Kibbutz Nahshon (Israel), with roots from Iraq, Poland, Old Czechoslovakia, and since 2010 has been living in Trondheim (Norway). Shlomo's music is inspired by memories, pictures and stories from his upbringing, colored by experiences from life in Norway. Shlomo's diverse background is well expressed in his music, creating what is today called "World Jazz"." Zur Band des in Trondheim lebenden Drummers gehören der Saxofonist Omri Abramov, der Trompeter Oscar Andreas Haug, der Pianist Moshe Elmakias und der Kontrabassist Andreas Svabø.
Den Anfang macht das Ensemble auf dem Album mit "It's Alright Now", gefolgt von "Across the Ocean" sowie "Country Song". Letzterer Track hat aber nichts mit Country Music gemein, sondern dringt als schwermütige Hymne, wenn nicht gar Klagelied ans Ohr des Hörers. Auch an einen Trauerzug könnte man angesichts der Harmonien denken. Und wenn dann der Gastmusiker Eirik Hegdal seine Klarinette in den höchsten Tönen erklingen lässt, dann muss man unwillkürlich auch an Klezmer-Musik jenseits allen Swings denken, oder? Übrigens, Hegdal ist bei "You & Me" nochmals zu hören, dann jedoch mit der Bassklarinette. Beim Schlussstück, das den gleichen Titel wie der Eröffnungstrack trägt, schwirren dann aus Hegdals Baritonsaxofon die tiefen Töne. Kyrre Laastad steuert beim Anfangs- und beim Schlusstrack noch den Rhythmus des Tambourines bei. Außerdem sind fürs Album u. a. "Dror Yikra" und "You & Me" eingespielt worden. "You & Me" lässt beim Hören an ein Kinderlied denken, wenn nicht gar an ein Schlaflied.
Beide Versionen von "It's Alright Now" atmen ein wenig Funk und zudem Jazz Rock, wie er von den Brecker Brothers ebenso gepflegt wurde wie von Blood, Sweat & Tears. Für kurze Momente ist dann der Jazz auch wieder tanzbar. Aufhorchen lässt gerade in der alternativen Version am Schluss des Albums der Baritonsaxofonist, dessen Klänge kehlig-sonor daher kommen. Demgegenüber steht der helle und scharfzüngige Klang des Trompeters. Und im Hintergrund agiert mit Verve die Rhythmusgruppe, die gleichsam einen Klangteppich mit Funkwürze für die Solisten ausrollt. Zu diesen gehört schließlich auch der Tenorsaxofonist Omri Abramov.
Ohne Frage in "Across the Ocean" bestimmen die Bläser die Klangfärbungen. Und dazu hört man den Schlagzeuger einem Metronom gleich auf sein Schlagzeug trommeln. Bisweilen hat dieses Konzept der Bläser-Allmacht etwas orchestrales. Allerdings muss hervorgehoben werden, dass sich die Arrangements auch darauf ausrichten, allen beteiligten Musikern Räume der Gestaltung zu erschließen. So ist es dann auch am Pianisten ausgiebig seine Tastenkaskaden zu verströmen, begleitet von Blechrauschen im Hintergrund. Sonor ausgeformt ist das Saxofonsolo. Unaufgeregt und sanft gestimmt ist der Saxofonist an seinem Holzbläser zu hören. Hier und da scheinen auch durchaus freie Improvisationen Teil des Arrangements. Dann, ja dann agiert der Saxofonist durchaus "echauffiert" und "aufgebürstet". Getragen und bedächtig macht "Song for Jonathan" auf. Im Weiteren werden wir von lyrischen Klavier-Klängen umhüllt, die an Chopin denken lassen, oder? Nach und nach melden sich dann als Begleiter die Bläser. Doch der Fokus liegt auf dem teilweise kristallin anmutenden Tastenspiel von Moshe Elmakias. Mit "Dror Yikra" hat Udi Shlomo schließlich auch Folklore in seinem musikalischen Programm. Der Rhythmus der Rahmentrommel und der Basstrommel vermengt sich mit der vereinten Bläsermacht. Aus dieser schälen sich im Laufe des Stücks dann einzelne Instrumente solistisch heraus, löst sich das Monolithische auf und lässt das guttural ausgerichtete Tenorsaxofon zu Wort kommen.

© fdp2023

Line-up :
Udi Shlomo - drums, compositions and arrangements
https://www.udishlomomusic.com/
Omri Abramov - tenor saxophone (except track 7)
https://abramovmusic.com
Oscar Andreas Haug - trumpet (except track 7)
Moshe Elmakias - piano
Andreas Svabø - double bass
Eirik Hegdal - clarinet (track 4), bass clarinet (track 7) and baritone saxophone (track 8)
Kyrre Laastad - tambourine (track 1 and 8)
Spotify
YouTube channel
Facebook page
Bandcamp


Tracks :
It's Alright Now - 07:32
Across the Ocean - 07:23
Song for Jonathan - 05:47
Country Song - 07:31
A New Day - 05:00
Dror Yikra – 09:17 traditional (arr. Udi Shlomo)
You & Me - 04:44.
It's Alright Now - Alternative Take - 09:10