Poor Isa – Let's Drink The Sea And Dance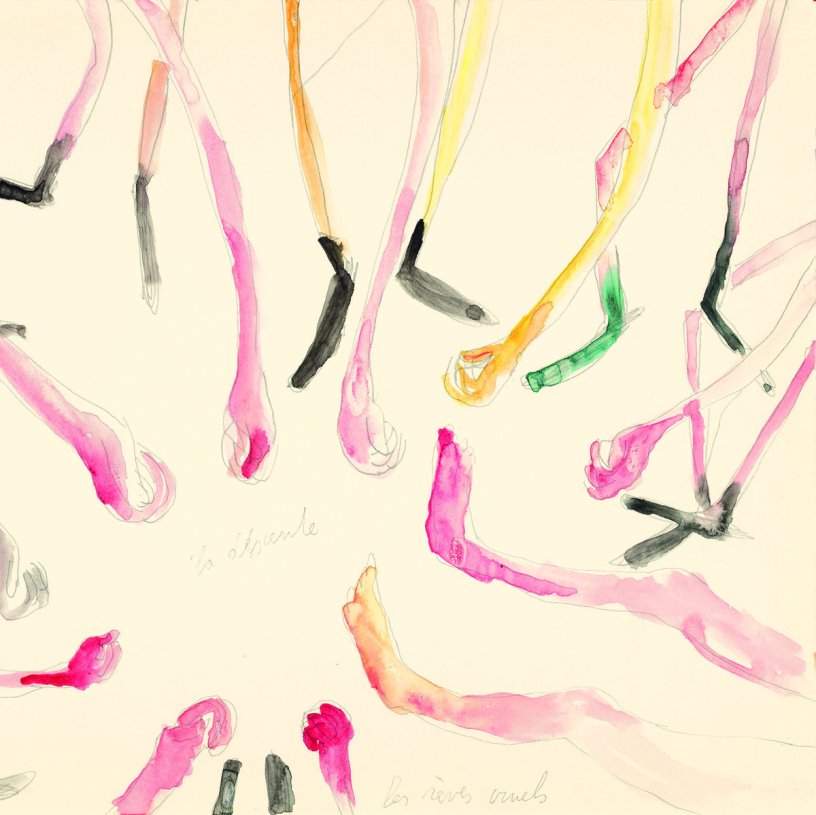 P
Aspen Edities
Gitaristen Frederik Leroux en Ruben Machtelinckx deelden indertijd elk een plaatkant op 'When The Shade Is Stretched' - Aspen 003). Deze keer bundelen ze hun krachten als Poor Isa en leveren onder de surrealistische titel 'Let's Drink The Sea And Dance' een al even etherisch werkstuk af.
Platen als deze zijn gemaakt ter ere van het vinylritueel. Het begint met de uitklapbare hoes die intrigeert door de aquarellen en een eerste obsessie inleiden. Je krijgt hieromtrent wel een referentie maar het maakt de drang naar de ontdekking van de inhoud enkel maar groter. Als je weet dat de werken van de Belgische kunstenaar Philippe Vandenberg (wiens werk de hoes siert) een dankbare inspiratiebron vormden voor deze plaat, heb je al een aanwijzing in de goede richting om 'Let's Drink The Sea And Dance' proberen te doorgronden.
Zoals bij elke Aspen release staat er een citaat op de binnenhoes. Deze keer komt die van T.S. Eliot: "at the still point, there the dance is". Welke de juiste connectie is tussen het spirituele van T.S. Eliot en de opvattingen hierover van Leroux en Machtelinckx, is een zoektocht die beide gitaristen aan de toehoorder over laten. Wat wel duidelijk uit hun werk naar voor komt, is eenzelfde fascinatie naar begrippen als tijd en tijdloosheid. Je kan hier zelfs de term gesublimeerde gewichtloosheid bijvoegen.
Verheven, vederachtig maar ook uiterst fascinerend zijn adjectieven die best passen bij 'Let's Drink The Sea And Dance'. Deze muziek zweeft als het ware in het ijle. Muzikale metaforen hangen als ballonnetjes aan zijden draadjes naast en tussen elkaar. Een uiterst minutieus geregisseerde choreografie van eenzame noten in een vacuüm. Zachte dronegeluiden als de klanken van een harmonium creëren een haast religieus aura. Door het gemillimeterd aanwenden van woodblocks en "thunderdrums" duiken af en toe wat meer concrete formaties op. Het omgekeerde effect van uitdijende cirkels die zich vormen op een glad wateroppervlak wanneer je er een steen in gooit. Deze concentrische bewegingen leiden echter nooit tot de kern van het mysterie.
Het duo zadelt de luisteraar op met een heleboel vragen. Dat is natuurlijk de kunst van echte kunst.
© Georges Tonla Briquet



Musici:
Frederik Leroux: banjo, woodblocks, voice, thunderdrums
Ruben Machtelinckx: banjo, woodblocks, voice

www.aspenedities.com
www.rubenmachtelinckx.com