Peter Hertmans Quartet - Dedication (Claude Loxhay)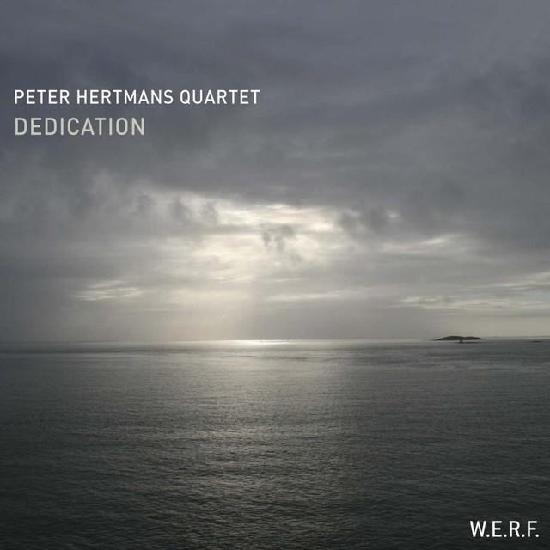 P
W.E.R.F.
Peter Hertmans fait assurément partie de nos meilleurs guitaristes. A côté de sa participation à deux albums du Brussels Jazz Orchestra (The Music of Michel Herr, Institue of higher learning avec le pianiste américain Kenny Werner), il a enregistré une bonne dizaine d'albums personnels, surtout en quartet avec un saxophoniste: d'abord, John Ruocco (Waiting), puis Jeroen van Herzeele (Ode For Joe, Caribbean Fire Dance) et Ervin Vann (Stone Sculpture).
Depuis quelques années, il a modifié le line up de son quartet: au saxophones, Daniel Stockart (un compagnon fidèle des groupes de Pirly Zurstrassen); à la guitare basse électrique à 5 cordes, Théo de Jong et, à la batterie Lionel Beuvens. Ce quartet avait déjà gravé l'album Cadences, en 2008, pour le label Mogno.
Le voici de nouveau chez Werf avec ce Dedication, recueil de 10 compositions originales dédiées soit à des proches (son épouse, sa fille, son père, son frère), soit à ses trois musiciens, soit à de vraies références musicales: Richie Beirach avec qui Peter a pu jouer (One For Richie), le trompettiste Kenny Wheeler (le très lyrique White Lady) et le saxophoniste Rik Margitza (le fougueux Small Step). Daniel Stokart apparaît surtout au soprano (7 plages sur 10), au ténor très langoureux sur la ballade The Chosen One, à la flûte sur le très lyrique Peace (que Peter dédie à son père) et, à la clarinette basse sur l'intro du blues Winter Blues que Peter dédié à son épouse.
L'association entre guitare électrique et guitare basse acoustique à 5 cordes fait merveille, avec de beaux solos de Théo de Jong (The Piano Room, Winter Blues) et un bel éventail des possibilités de la guitare: belles moirures de la guitare électrique sur One For Richie, accents davantage rock sur Inversion (avec un beau drumming de Lionel) et Confusion dédié à Daniel, passages plus paisibles sur The Chosen One et envolées très groove sur Adinda's Garden dédié à sa fille ou Small Step. Un quartet dont le plaisir de jouer ensemble est évident ainsi que l'a prouvé un concert au Pelzer Club de Liège.
Claude Loxhay