PolyMorphosis - Urban Jazz Trip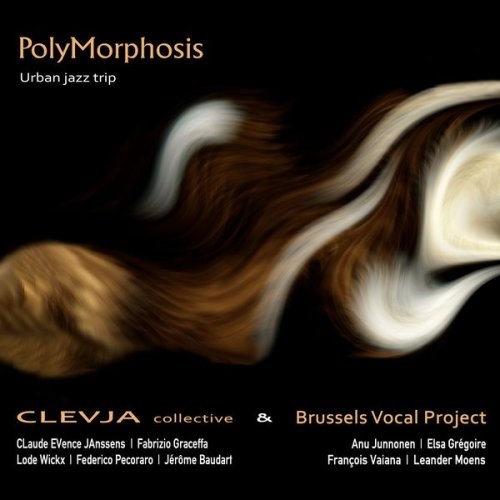 P
Soond
Ancien directeur de La Médiathèque, Claude Evence Janssens est à la fois musicologue et musicien.
En 2015, il avait enregistré, pour Mogno, un excellent album: Instants. Bien entouré par Michel Paré à la trompette, Jean-Philippe Collard Neven au piano, Félix Zurstrassen à la contrebasse et Jérôme Bauart à la batterie, il jouait du trombone et de la clarinette basse et avait composé les dix titres du répertoire.
Il propose ici un tout autre projet, PolyMorphosis, un "urban jazz trip" qui rassemble son ClEvJa Collective et le Brussels Vocal Project, un projet très ambitieux qui s'apparente à un véritable mille feuilles.
Première couche, il rassemble ici une série de standards (My funny Valentine, Tenderly) et de grands classiques chers à Ellington (Sentimental Mood, Caravan), de MIles (Nardis), de Dizzy (Night in Tunisia), de Coltrane (India, Lonnie's Lament) qu'il a réarrangés, réorchestrés et dont in il s'est amusé à travestir les tires (Duke's Caravan, A funny girl in a jungle world).
Autre idée, établir des ponts entre Ellington ou Miles avec Jean-Sébastien Bach (Nardis between death and life), un peu à la manière de ce qu'avait fait le saxophoniste Raphaël Imbert (Bach-Coltrane, Mozart-Ellington).
Troisième couche, garder les "lyrics" originaux (comme pour My funny Valentine) ou déplacer des textes vers d'autres compositions originales. Il a confié cette partie au Brussels Jazz Project, constitué de Anu Junnonen, Elsa Grégoire et François Vaiana, rejoints par Leander Moens (ténor). Celui-ci intervient comme un choeur mais avec des solos d'Anu sur Spiritual Trane et François Vaiana sur Tender love in the middle ages..
Troisième couche, C.E. Janssens ajoute au trombone et clarinette basse d'Instants, trompette, bugle et alto clarinette qu'il superpose souvent grâce à un système d'"overdube", un aspect parfaitement abouti.
Quatrième couche, le choix d'un contexte rythmique qui marie "funk, soul et gospel" qui repose sur Fabrizio Graceffa (album Gardens avec Igor Gehenot), Federico Pecoraro et Jerôme Baudart, déjà présent sur Instants.
Le projet est ambitieux, complexe, mais la rythmique paraît souvent pesante, à mon goût: une question de générations?
© Claude Loxhay