Piet Verbist - Secret Exit To Another Dimension (bl)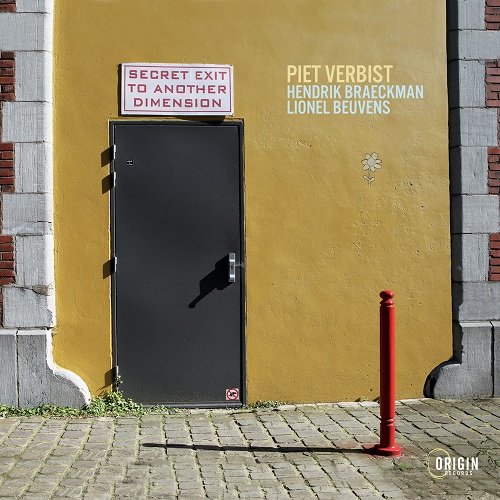 P
Origin Records
Voor dit nieuwe trio nodigde contrabassist Piet Verbist de hem al vertrouwde medespelers Hendrik Braeckman en Lionel Beuvens uit. Ze brengen elk eigen nummers in, aangevuld met 'Cheryl' van Charlie Parker en 'Pannonica' van Monk.
'Secret Exit To Another Dimension' slaat op de gemoedstoestand van Verbist om al eens een uitweg te zoeken en dat wil hij in deze muziek verklanken waarbij het beeld geïnspireerd werd door street art in Molenbeek (getekend: Antoine Caramalli).
Hij roept in zijn eigen werk persoonlijke herinneringen op aan zijn ouders ('A Noble Trice') en zijn zoon ('Minikin Milan'), geschreven toen die drie jaar oud was, nu opkomend pianotalent.
In 'The Other Side' en 'In Peace With Gravity' toont Verbist zich verder van zijn karakteristieke groovy kant.
'Secret Exit' van de hand van Verbist is weerbarstig en gooit alle remmen los tot een explosieve muzikale cocktail. Net de overgang naar de andere dimensie zoals Murakami dat treffend beschrijft in zijn romans.
Breackman tekent voor het swingend opzwepende en bijzonder fraaie interactieve 'Map Map' en het aan Jim Hall opgedragen 'Ji Ha' dat ruimte geeft aan elk van de muzikanten om zijn muzikale uitweg te vinden en een eigen dimensie toe te voegen.
Lionel Beuvens brengt 'Bridge House' in met een afwisselend schitterend solerende Braeckman en Verbist, terwijl Beuvens subtiel inkleurt.
Met 'Pannonica' en 'Minkin Milan' zorgt het trio voor een meer introverte sfeer die rust uitstraalt te midden de eerder rusteloze wisselende stemmingen.
'Secret Exit To Another Dimension' is een hartige brok contrabas, gitaar en drums vol wervelende contrasten van passie en vuur.

© Bernard Lefèvre




Musici :
Piet Verbist (contrabas)
Hendrik Braeckman (gitaar)
Lionel Beuvens (drums)