Pentadox – Fragments Of Expansion (GTB)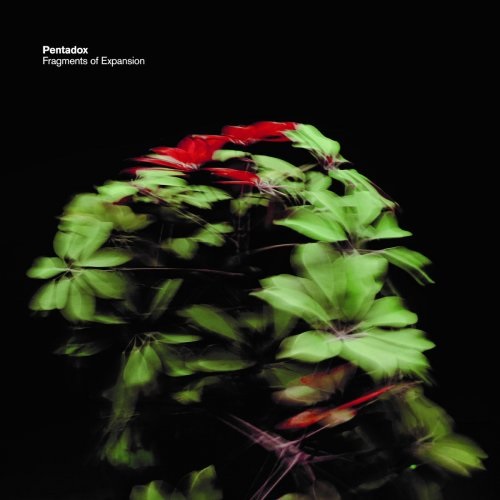 P
W.E.R.F.
'Fragments Of Expansion' is de titel van het nieuwe Pentadox klankspektakel. Het kerntrio (drummer Samuel Ber, pianist Bram De Looze, saxofonist Sylvain Debaisieux) omringde zich voor de gelegenheid met Weston Olencki (trombone, electronics), Lester St. Louis (cello) en Nick Dunston (contrabas). Een sticker met daarop "explicit improvisations and compositions" is niet overbodig.
Vijftien nummers in drie kwartier, net nog geen Ramones zou je denken. Maar dit is de wereld van Pentadox en dus verschilt elke track wel van lengte. Improvisatie vormt nog steeds hun lievelingsgereedschap. Negen stukken zijn dan ook op die manier volledig uitgebouwd. De rest werd gecomponeerd door Samuel Ber (4), Bram De Looze (2) en Sylvain Debaisieux (3). Het evenwicht tussen beide werkwijzen blijft weliswaar gegarandeerd over heel de lijn.
Openingstrack 'In The Washing Machine' kreeg een gepaste titel mee. Wat drumgeschuifel met in de verte vreemdsoortige basklanken, net alsof er inderdaad ergens wat hapert of stuk gegaan is. Al even bizarre tonen bevat 'Prophecy'. Een onuitgegeven flard uit de soundtrack van Fellini's '8 ½' of het stemmen van een orkest voor de aanvang van het concert lijkt het wel. Het is wachten tot 'Eau En Poudre' vooraleer alles zich wat ontsluit, weliswaar met de regels die gelden bij Pentadox. En die zijn nog steeds heel apart. Alsof iedereen in het wilde weg ideeën spuit maar dat is slechts schijn. Gelaagd en complex duiden eerder op wat er allemaal plaatsgrijpt. De zes blijven onderling in contact, communicerend via een eigen intranet.
Soms porren ze elkaar schijnbaar aan om door een geluidsmuur te breken. Tot er storingen in de ether opduiken en voor nog meer verwarring zorgen. Steeds blijft het zestal echter onverdroten verder musiceren, zij het volgens hun idee van heterofonie. 'More Questions I' en 'More Questions II' zijn terecht een paar van de titels. Geen vragen over de diepgang maar over de sleutel om echt door te dringen tot het centrum van dit labyrint. Ze verzetten voortdurend de bakens maar geven ondertussen wel heel wat tips, al dan niet aan de hand van cryptische titels. Vanaf het voorlaatste stuk wordt de code ontsluierd en hoor je een soort melodielijn. Iedereen kleurt plots binnen de lijnen. Eind goed alles goed.
Luisteren met koptelefoon levert een meerwaarde op. Heel sterk vooral hoe alles in elkaar overvloeit zonder onderbrekingen, hoe extreem de verschillen ook zijn. Live passen ze dit eveneens toe. Dat alles "note for note" helemaal nagespeeld wordt zoals Lester St. Louis aankondigde voor het concert in Flagey (05.02.2020), durven we toch even in twijfel trekken. Wel was het één lange trip, net zoals de cd. Momenteel is de JazzLab tournee nog volop aan de gang. Doe uw voordeel.
© Georges Tonla Briquet


Musici:
Bram De Looze: piano
Sylvain Debaisieux: saxofoon
Samuel Ber: drums
Nick Dunston: contrabas
Weston Olencki: elektronica, trombone
Lester St. Louis: cello
https://www.kaap.be/programma/pentadox

Concerten 2020:

31/1, Gent, Handelsbeurs
1/2, Mechelen, Nona
2/2, Oostende, Vrijstaat
5/2, Brussel, Flagey
6/2, Atwerpen, Rataplan
12/2, Kortrijk, Schouwburg
13/2, Sint-Niklaas, De Casino
15/2, Meise, De Muze
16/2, Ronse, De Ververij
18/2, Sint-Truiden, De Bogaard
21/2, Mol, CC 't Getouw