Pentadox - Fragments of expansion (CL)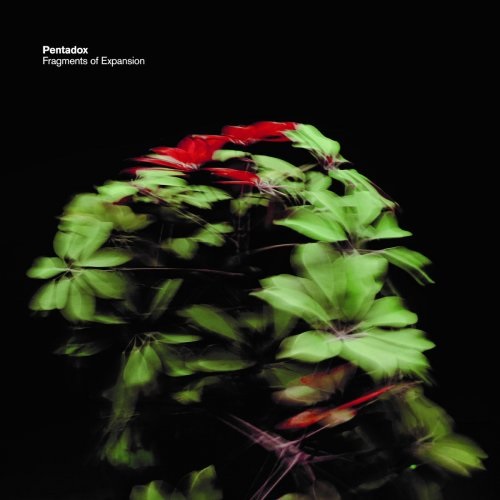 P
W.E.R.F.
Elève de Teun Verbruggen, Stéphane Galland et Dre Pallemaerts, Samuel Ber a succédé à João Lobo au sein de Mâäk et MikMâäk et fait partie d'un trio composé de l'Américain Tony Malaby et Jozef Dumoulin.
Faut-il encore présenter Bram De Looze, fondateur du LabTrio, membre d'Urbex, du quartet de Ben Sluijs et d'un trio réunissant Robin Verheyen  et Joey Baron.

D'abord membre d'Heptatomic, Sylvain Debaisieux participe au projet Kem de Stéphane Galland, à l'Imaginary Band de Lynn Cassiers et au nouveau quintet de Margaux Vranken.

Après un premier album, Between, pour lequel le trio de base accueillait Guillaume Orti et Bo van Der Werf, voici un sextet électro-acoustique qui poursuit un travail d'exploration avec trois figures de la scène d'avant-garde new yorkaise. Au violoncelle, Lester Saint Louis féru de musique expérimentale avec le projet Spectrum on the lower East Side, un musicien que Bram avait déjà croisé. A la contrebasse, Nick Dunston que Samuel avait rencontré à New York. Membre lui aussi de l'avant garde de New York, il a déjà enregistré avec Dave Douglas (Engage) et avec le batteur Raf Vertessem et le trompettiste Adam O'Farril pour le label ElNegocito. Au trombone et aux effets électroniques, Weston Olencki qui fait partie du Wet Ink Large Ensemble et du Pamplemousse Ensemble (Lost at sea).

Pour ces Fragments of expansion, 15 plages, certaines très courtes, qui visent à mixer composition et improvisation mais dans une optique neuve puisqu'il s'agit de partir de l'improvisation pour créer des structures thématiques avec de beaux échanges entre ténor et trombone (Eau en poudre, Erik's Vibe).

Le sextet laisse une large place à la recherche de sonorités nouvelles (mélange de pizzicati et batterie sur In the washing machine; recours à l'archet (sur Prophecy et More questions II) et souvent à l'électronique (Urchin, Floor is the limit, Intuition is intention), tout en laissant des espaces d'expression en solo (piano sur Eau en poudre, ténor sur Prophecy, trombone sur More questions I ou F#).

Une exploration hors des sentiers battus.
© Claude Loxhay





Concerts 2020:

31/1, Gent, Handelsbeurs
1/2, Mechelen, Nona
2/2, Oostende, Vrijstaat
5/2, Brussel, Flagey
6/2, Atwerpen, Rataplan
12/2, Kortrijk, Schouwburg
13/2, Sint-Niklaas, De Casino
15/2, Meise, De Muze
16/2, Ronse, De Ververij
18/2, Sint-Truiden, De Bogaard
21/2, Mol, CC 't Getouw