Pekka Pylkkänen / Eric Ineke - Nordic Bop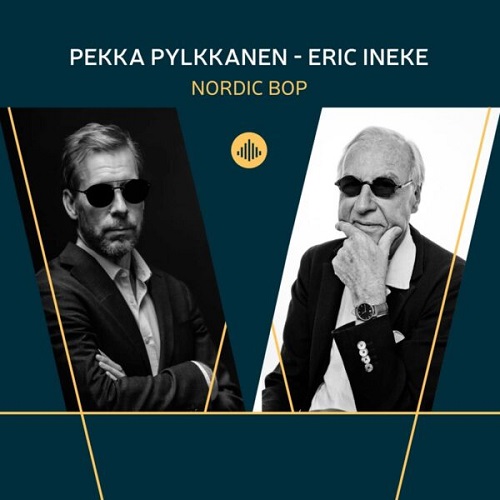 P
Challenge Records
Il est un jazz que les moins de vingt ans ne peuvent pas connaître (oui, je sais, Aznavour l'a presque dit avant moi), celui de ces petits maîtres qui ont vécu dans l'ombre des Américains en tournée européenne les accompagnant de club en club.
Eric Ineke fait partie de cette grande classe : Dexter Gordon, Eddie « Lockjaw » Davis, Johnny Griffin, Dave Liebman, Clifford Jordan, George Coleman, Grant Stewart, John Ruocco, … (pour preuve, ce cd paru en 2017 chez Daybreak/Challenge Records, et qui laisse une trace de chacun d'entre eux lors de tournées en Hollande et Belgique : « Let There Be Life, Love and Laughter, Eric  Ineke  Meets The Tenor Players » ) 
Sur le bien nommé « Nordic Bop », le batteur invite deux musiciens finlandais au cv déjà bien chargé, le sax alto et soprano Pekka Pylkkänen et le pianiste Mikaul Jakobsson, plus un jeune contrebassiste  estonien qui a déjà bien assimilé les racines du bop.
Huit titres de huit compositeurs différents emblématiques d'une période jazz entre hard bop et cool jazz : Gigy Gryce (« Nica's Tempo »), George Coleman (« Amsterdam After Dark »), Jimmy Raney (« Signal »), Mal Waldron (« Left Alone »), Barry Harris (« Luminescence »), Bill Evans (« Very Early »), Dexter Gordon (« Montmartre ») et last but not least, Miles Davis « Pfrancing »).
Rien à mettre de côté sur cet enregistrement qui baigne de bout en bout dans la tradition, encore faut-il savoir la jouer et pour le tempo on peut compter sur Eric Ineke, comme sur le saxophoniste pour le son accrocheur, ou le pianiste au phrasé fluide, et le jeune Heikko Remmel dont la versatilité – il joue autant du classique que du jazz – et la maturité transpirent sur chaque pièce.
Rien de bien neuf, of course, mais chaque fois qu'Eric Ineke nous sort un nouvel album, l'amateur de jazz des fifties-sixties n'en sort jamais intact. Vous l'aurez compris, c'est mon cas !

© Jean-Pierre Goffin
Une collaboration JazzMania / Jazz'halo