Tineke Postma: interview with saxophonist from the Netherlands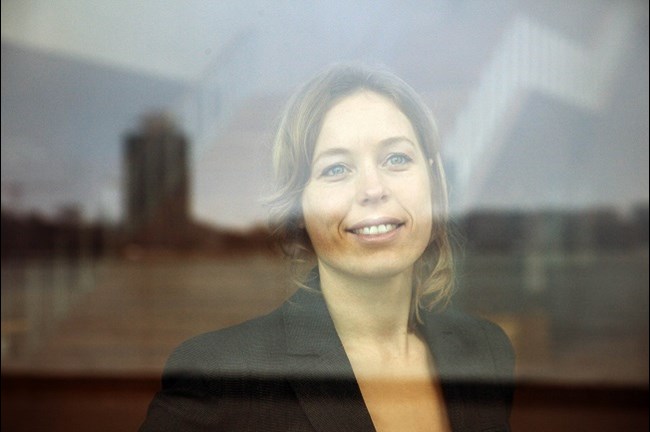 I met Tineke Postma during the Belgian Jazz Meeting in Brugge at the Concertgebouw Brugge early September 2015.

Jazz today has various faces as in the past: Dixie, New Orleans, Bebop, Hard Bop, Nu Jazz, Acid Jazz, Impro music, New Jazz. Jazz standards like Autumn Leaves, All The Things You Are or You Are So Beautiful are still very vivid and played by various musicians apparently looking for the roots of Jazz. I like to mention few giants of Jazz like Cannonball Adderley, Dexter Gordon, Paul Desmond, Gerry Mulligan, Miles Davis, John Coltrane. How important are those 'giants of Jazz'? Do you regard them as legends, giants, heroes or role models?

TP: Of course! From an early age on I listened to a lot of jazz at home. My parents kept a lot of jazz records. Yeah, so it was in my ears. Some of those musicians were amongst the records like Miles Davis, Cannonball Adderley, John Coltrane. So if they wouldn't have been there I wouldn't have played jazz music myself probably. They definitely keep on inspiring me and the more you go the more you actually realise on a deeper level how incredibly it was, you know. Through the years when you develop yourself you get also a bigger consciousness or understanding of what you are hearing. So I keep coming back to them and it is beautiful.

Did you ever consider to record a sort of roots music and rearranging standards e. g. Miles Davis and his Kind of Blue?

TP: I recorded on my albums standards which I arranged. I have done that with several songs. On my latest album there is "Body & Soul". I recorded "Voyage" of Kenny Barron, "A Flower Is A Lovesome Thing " by Billy Strayhorn and "Fleurette African" by Ellington and Strayhorn. So I definitely have done that, yeah.

Back to the beginning of your musical carrier: What was the reason to pick up the saxophone as your favourite instrument and not the "classical instrument for young ladies", the piano? If I look into the history of jazz one has to consider that women in jazz were most known as singers. I would like to mention Ella Fitzgerald, Bessie Smith, Anita O'Day or Nina Simone. Today there are vocalists like Melody Gardot, Sidsel Endresen or Diana Krall around. Having a look at the contemporary jazz scene female saxophonist are quite rare and vocalist are quite abundant. Is there reason for it that you can see? Maybe singing is just suitable for female musicians?

TP: I don't know if I would call a piano more female than another instrument but it is a good question to look at which instruments female players play. I don't have an explanation for that but luckily in the world where I live in it is very normal. There are many amazing horn players right now in the international jazz scene. We are living in 2015 and things have completely changed for the better. You see more and more females playing an instrument. Therefore I am so happy to be part of that "Mosaic Project" of Terri Lyne Carrington. It is a group of incredible female players. In the first place we are musicians. I am not thinking about it while I am playing. For me it is a normal thing to be a female musician. The reason why I picked up the saxophone was because I was drawn by the melody from the first moment on. So I was always listening to recordings focused on the melody. Later on I started to listen to the drums and the bass but my main focus was the voice – a voice played by whatever kind of instrument, you know. I love vocal music a lot too. Nancy Wilson, Louis Armstrong – in the beginning they were important for me and I still listen a lot to vocal music, also classical music, you know. I love Maria Callas and … I think the saxophone is very close to the human voice. That always appealed to me.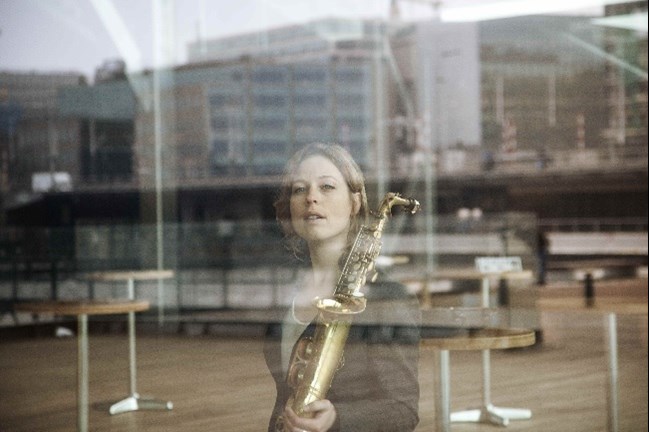 You prefer alto and soprano saxophone. To me that relates to the female voices.

TP: I played the tenor for a while but it was just hard to me to combine all three horns on a good level. Therefore I decided to go for the alto and the soprano saxophones. To the soprano there was something to it that immediately felt great. I love the lyrical side of the soprano. Yeah, I am attracted by the higher voices but there are more tenor saxophone players I feel close to than alto saxophone players. It is funny. Tenor is an amazing saxophone but alto is probably the hardest of the saxophone family. It is a challenge and just I love that.

Do you think there exist a gender problem as far as jazz is concerned? Looking into the jazz world it seems that it is male dominated as far as bands and band leadership is concerned.

TP: For me not anymore. You see so many incredible female players. Things have changed no doubt. I lived a long time in New York. It looks like in New York it is even more evolved. You know there are a lot of female musicians. In Europe we maybe increase the numbers but they are there. It is just a matter of time that it will change.

You're born and grown up in the late 70s, 80s and 90s when Jazz was not the flavor of the month and Pop Music including Funk, Disco, Bubble Gum, Hard Rock and Heavy Metal dominated the music market. Jazz in general was on its way downhill and less popular as I see it. How important was that fact for starting your carrier as jazz musician?

TP: It was a natural thing to do that. I felt a lot of love and passion for jazz. This music was both mysterious and interesting. I loved being on stage interacting with musicians. The jazz scene was quite attractive for me. I was an exception when I was 15 years old in the city where I grew up. Luckily I could get in touch with people playing jazz in Holland.
How did you find your own style to play and how do you define your way of playing the saxophones?

TP: Well, I do not think in boxes. I see myself as a Jazz musician from Europe, formed in the States and not specifically a Hard bop or Free Jazz musician. I just love everything. Lyricism and melodicism are very important. I also love a good group of musicians. On stage it is most important to me to make music as a dialogue with the musicians around me. When I am on stage it is very important for me to take risks, to look for adventure and not to play on automatic pilot, to make a musical story with the people I am playing with. For me it is as well important to put emotion in my music. I can as well describe it by mentioning my 'idols'. It is Wayne Shorter, that's for sure, but as well Lee Konitz. I would mention as well musicians of my generation and older living in New York like Mark Turner. They inspire me too. I like to play with a warm sound and use my imagination. For me is important when I play something that it is not just an exercise in using a certain scale of harmonic material but an expression of feelings or emotions or a scene in my head. When I visited Wayne Shorter in his house a couple of years ago we listened to music and he was only talking in images. When we followed one of his compositions he illustrated the music by saying: 'Do you see a couple walking by?' I try to express an image or feeling in a similar way as Wayne Shorter does it.

If you do not mind let's talk about Sonic Halo you formed with your mentor, the saxophonist Greg Osby. For the album released by Challenge Music you performed compositions like "Nine Times a Night". Would you mind to explain the process of composing those pieces of music please.

TP: It is very suggestive. You don't want to be too obvious about titles but I can explain it in different ways. I just became mother and I was waking up a lot: nine times a night. Actually that was not the main idea behind it. It is a Buddhistic poem I was very inspired by. I just thought I would like to make a connection to that with my song. As a musician you need to isolate yourself a lot and place yourself in solitude in order to create music and to come up with good ideas. I went frequently to New York to be by myself and to be in the middle of a strong competitive and inspiring scene and learn a lot. You usually learn the most when you not go for the easy way, you know. All these elements can be find in that poem.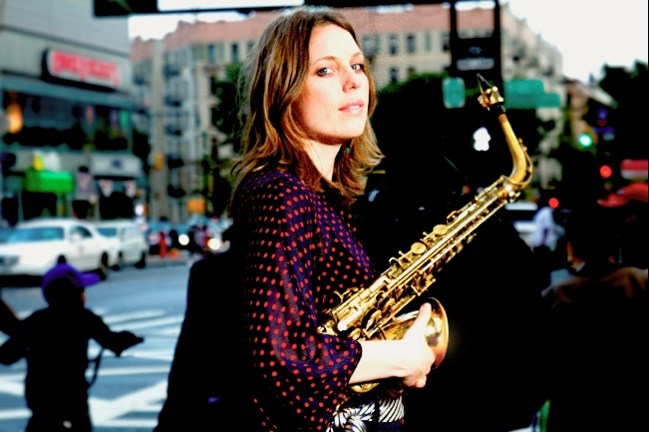 How much freedom is in your music as far as the expression is concerned? Is your music written down straight ahead or is there space for improvisation?

TP: Well, that should be clear when you listen to my music. There is a lot of space for improvisation. The themes and the melodies are only the starting points. From there we move on. If one band member feels to go in a certain direction I am very open to that and happy to follow. The adventure and taking risks are super important elements.

You got the De Buma Boy Edgarprijs 2015, the most prestigious award in the Netherlands dedicated to Jazz and improvised music? How important was it?

TP: It is beautiful to get recognition from your country. I've been travelling a lot in the past years getting a lot of recognition abroad but as well support from Holland. To be awarded is an incredible feeling and inspires me to continue in what I am doing and to feel that people appreciate the roads I am taking. I could have chosen to be more commercial which I love to do as well but I always need adventures and improvisation parts. That is the reason why I always come back to Jazz. I feel as well that the award is an obligation to continue doing what I love.

At The Ystad Jazz Festival 2015 you formed an all female Jazz band with Susana Santos Silva (PT): trumpet – Karin Hammar (SE): trombone – Sandra Hempel (DE): guitar – Simona Premazzi (IT): piano – Linda Oh (AU/US): bass – Michala Østergaard-Nielsen (DK): drums, percussion. Why did you form this band?

TP: The Ystad Jazz Festival 2015 invited me to form an all female band. I was a bit hesitant because it shouldn't be about being female but about music. But it can be very nice to play with female musicians because you share similar things you have to deal with. As a female you are forced to think: 'Do I want to start a family or should I only focused on my music.' And female musicians have the tendency to express their emotions a bit stronger and be more open about it. That reflects the music as well. It was a challenge to form such band and find great ladies. It turned out as a great project.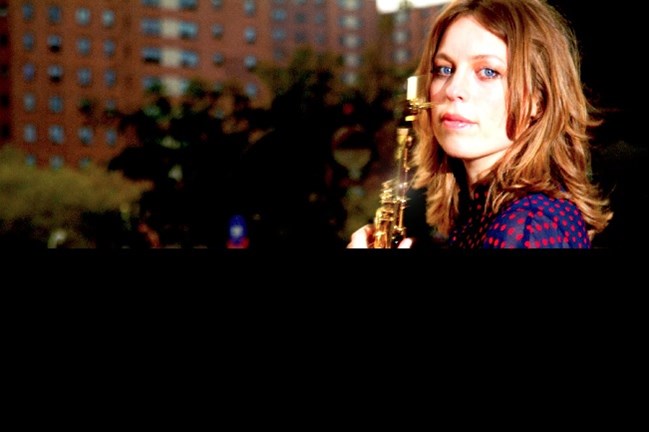 Thanks very much for talking with me.

Interview © ferdinand dupuis-panther
Photos: courtesy Tineke Postma

Informations

Tineke Postma
http://www.tinekepostma.com/

Video
http://www.tinekepostma.com/video

Music/Shop
http://www.tinekepostma.com/shop