Simon Tailleu: Interview with the French acoustic double bass player
Before his concert at the Jazz Festival Münster I met this young musician who is based in Paris and was due to perform with the Greek pianist Nikolas Anadolis and the German drummer Jonas Burgwinkel. It was his first time at the festival. During the interview Simon explained that he had played in the past with Israeli piano player Yaron Herman, now based in Paris, the vocalist Youn Sun Nah, original from Seoul (South Korea) but now living in France, Pierre de Bethmann, pianist from Paris and bandleader of the Trio Prysm , Vincent Peirani, accordion player, singer and composer, and the French alto and soprano saxophonist Emile Parisien too.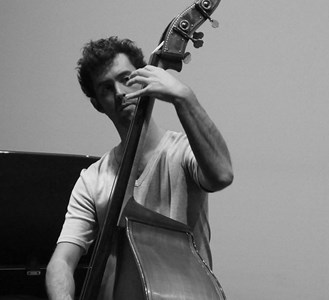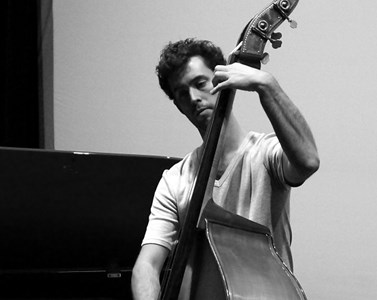 Is Paris a good turf for jazz music?

Yeah. It is a good place to meet people, to meet musicians from around the world, from Europe and New York. There are some Jazz Clubs you can play. Yes, it is nice. I was not born in Paris but in Marseille. I went to Paris to study at the music academy. It was good for me to meet young people there.

Did it happen by accident that you joined Nikolas Anadolis to play with or do you know him for a long time?

I was in Thessaloniki to perform with the Israeli piano player Yaron Herman in 2007 I think. Nikolas was there and he sent me an email one year ago and we started to play together in August 2014.
Could you describe the moment when you decided that Jazz is the music genre you want to follow?

I began with piano lessons when I was six years old and followed the lessons until I was 15. It was entirely classical music. My father used to listen a lot of Jazz. That was not my cup of tea then. I decided to stop to play the piano but my father told me to take up the e-bass and to play Jazz with him and others. Therefore I began to study the electric bass and Jazz as well. Well, I have to say I loved it very much. I passed the Baccalaureate and went to the music school at Marseille when I was 19 years old studying the double bass.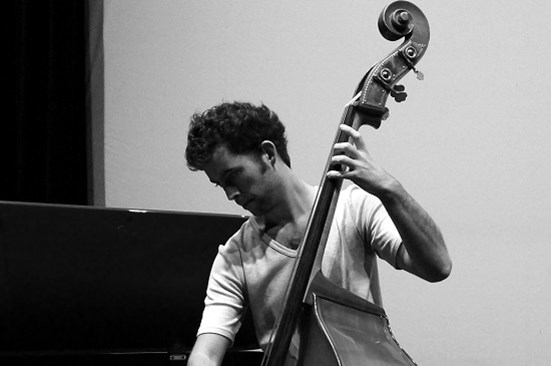 What makes the difference between the acoustic double bass and the electric bass?

I prefer to play double bass because of the sound and the sensation of the rhythm and swing. I like as well to play electric bass on Rock style or Funk style music but for Jazz the sound of the double bass is better for me.

What type of Jazz preferred your father when you encountered Jazz the first time in your life?

I think at the beginning it was Bebop, Charlie Parker, Charles Mingus and Miles Davis of course. After learning more about the Jazz Standards I learnt more about Free Jazz. My parents did not like Free and contemporary Jazz. Now they attend my concerts frequently and like Ornette Coleman and the new Jazz. My father and my mother play music as a hobby. Both started to play the saxophone when they were 15 years old.
What's your favorite style of Jazz?

I try to play various styles with different bands. I would say I play modern contemporary Jazz with Nikolas. With other musicians I play Free Jazz or Swing of the Twenties. I really like to play every style plus Rock and Pop too.

Was there never the temptation to form or join a Rock Band?

I just started to play the bass but did not prefer a certain type of music at all. To be open minded is most important.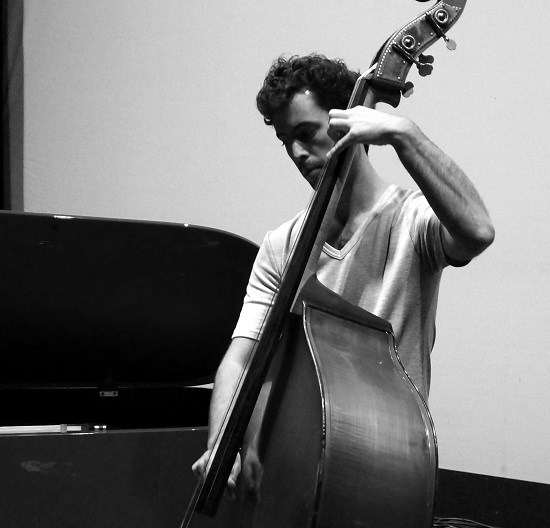 Miles Davis stated once "Jazz is just a four letter word" when he was annoyed being questioned about Jazz. What's Jazz for you then?

Jazz is just the way to have a conversation with or without playing improvised music.

The Nikolas Anadolis Trio is a traditional Jazz formation with piano, double bass and drums. Is this a combination of musical instruments you like very much?

To play with this kind of band is very nice for a bass player because I am in the center of the three musicians. Performing with Nikolas means Jonas and I have space. It is not only Nikolas playing the melody and solos. We play and improvise together. Therefore we form the sound together when playing tunes composed mainly by Nikolas or newly arranged Jazz Standards Like "Emily" or "Solar".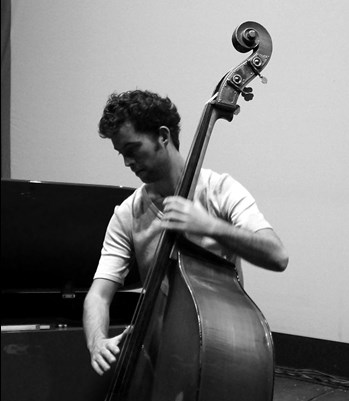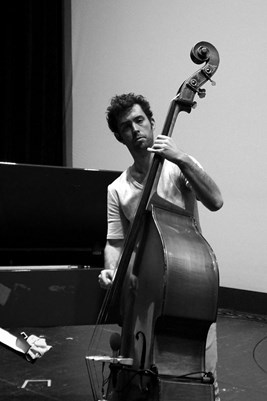 Which other bands you take part in?

I play with the Korean vocalist Youn Sun Nah since four years. This is the most important band for me because we play around 40 concerts a year. I joined as well the band of the French piano player Pierre de Bethmann. That is a band with 12 musicians including three saxophonist, one tuba player, one trombonist, one trumpeter, one flügelhorn and one flute player and a vocalist. We play composition by Pierre. I formed as well bands with friends I made at the music academy in Paris but we play only few times together.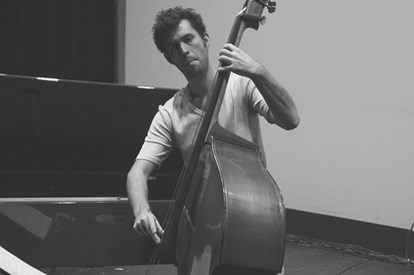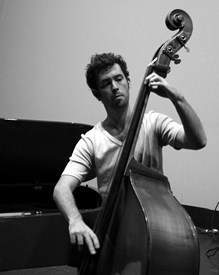 Text and photos: Ferdinand Dupuis-Panther

Informationen

Simon Tailleu
Youn Sun Nah

http://www.younsunnah.com/
http://www.younsunnah.com/?page_id=20

Pierre de Bethmann

http://pierredebethmann.fr/en/
http://pierredebethmann.fr/en/projets/72-pierre-de-bethmann-medium-ensemble
http://pierredebethmann.fr/audio-player/47

Vincent Peirani
https://www.actmusic.com/en/News/Artist/Vincent-Peirani-TV-feature-now-online/%28artist%29/36494

Emile Parisien

https://fr.wikipedia.org/wiki/%C3%89mile_Parisien