Jason Miles - "Kind of New": Jason for Miles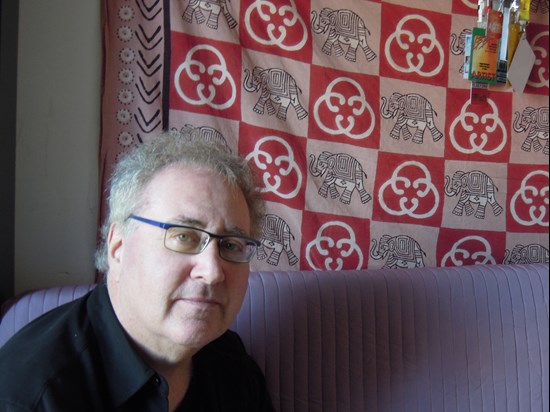 As a keyboardist, composer and programmer, Jason Miles is one of the major personalities in music concerned with electronic stuff in every genre from jazz to pop, world music, R&B … His brand new album is an homage to the music of Miles Davis.
In your musical life there is a period before and a period after Miles Davis. Can we start from the beginning?
"I am from Brooklyn, New-York, and Brooklyn was a very interesting place in the fifties and sixties. My neighbour was a very great saxophone player, not really famous at that time but he became later one of the great sax players, his name was Bob Berg, we were best friends since we were two or three. And we met for 45 years with ups and downs, kinds of "Hey Bob fuck you , man!" and we haven't talked for two years, then it was "Oh man, I miss you", you see what I mean… He was a nice man anyway.
Well, New York was musically such an absorbing place at that time, there were a lot of clubs, hotels where you could play, all the Jewish hotels were in the North of New York at that time, I had bands I played with in weekends, I absorbed a lot of things in the clubs, I listened to the radio all the time, everything "The Beatles", Dionne Warwick, all British bands, but also jazz. The first album I ever bought with my own money was Wes Montgomery's "Boss Guitar" in 1963. I remember I saw Wes Montgomery on a channel on Sunday afternoon with Mel Rhyne at the organ; that's the time I switched from piano to organ."
Did you start the piano with classical music?
"I started immediately with a jazz teacher, Rector Bailey was his name, he was a legend in Brooklyn, he brought me books about this stuff, he taught me a lot about the changes and many things, he was amazing. I also listened to Larry Harlowe, the salsa music performer and composer. I went to the Fillmore East where I saw Jimi Hendrix, Sly and The Family Stone, Paul Butterfield's Blues Band, also David Sandborn, one of my favorite bands at that time.
Then my family screwed up when my grandmother died and my father had a heart attack.  I decided to leave New York and I went to Indiana. Down the block where I lived there was the Columbia Record Club, a huge warehouse where Columbia sold all their records with all the sections, rock, country, jazz… There was always a bunch of people at the rock or country section, but only two or three at the jazz section…"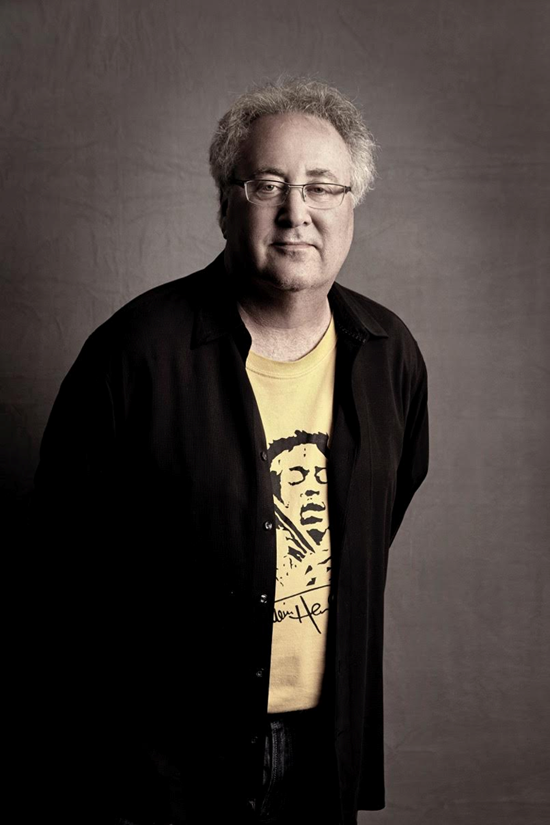 Listening to records had a great influence on your career?
"That's the place where I bought my first CTI albums: Miles's "In A Silent Way", "Bitches Brew", "Kind of Blue", I started collecting records there. The story is that I had an electric piano at home and I started practising a lot, guys like Chick Corea were really coming to me, and I absorbed a lot of music: I remember Carole King, Herbie Mann's "Push Push", I loved the "Grateful Dead", but Herbie's "Push Push" was my first great album.
My girlfriend and I decided to go back to New York, because I was thinking differently, I didn't want to play jazz, I wanted to play the electric shit that was happening at that time: "Weather Report", "Bitches Brew", all that kind of stuff, and things happened very fast… and what happened was that my cousin's boyfriend had a band and she invited me to see a lot of bands: Don Grolnick was in one of them, and Steve Gadd, I think, and that's where I met David Sandborn. I remember I asked Don Grolnick to give me some advice and he told me: "Be prepared spending a  long period of time without earning money!"
I got a Fender Rhodes finally and I met Joe Zawinul two weeks after I met Don Grolnick and I saw the early "Return To Forever" playing in small clubs, you know…  In 1974, somebody told to me "Weather Report" was playing next door and we went to the club and, my god, it was packed, full and all people were dancing, and then "Weather Report" came on stage… and everybody left, the place was cleared out, except about fifty people maybe and they played like mother! … "Mysterious Traveller" and things like that… And we shared some good shit backstage with Joe… We talked about Cannonball…
I also turned  to Brazilian music I got totally into Brazilian music, but there was no way I could compete, it was a very tough period: Herbie (Hancock) was there, Chick (Corea), Kenny Kirkland was eighteen, Keith Jarrett was playing electric sessions… I started to compose my own music."
And you recorded your first album.
"My very album was "Cozmopolitan" in 1979, Marcus Miller was there, he was eighteen years old, Michael Brecker was on this album, too and Gerry Niewood… From that time, I became well known as someone who really understood the synth world, and this was thanks to Michael Brecker who put faith in me.  There were a lot of keyboard players who had synthetizers in New York, but I knew how to use synthetizers, programming, doing everything with that stuff,  it was really new…"
Michael Brecker became a major artist for your career.
"One day in 1984, my wife Kathy and I were at a sushi bar celebrating her birthday and there was nobody there; we saw a man sitting and reading alone there:  that was Michael Brecker, he was doing badly at that time, he had a big smile "Hi Jason! I can't believe it! I was thinking about you a couple of weeks ago. I was thinking about using MIDI and that kind of stuff, and I thought about you!" and I replied: "Come and sit down with us it is our birthday".
He asked me to come and see him with my  Yamaha DX7, a big synthetizer, "I love what you are doing with this stuff… You're playing the future with that stuff" he told me! From that moment I had a lot of cool calls: Hiram Bullock came to me and said: "You are a genius with that electric stuff…" Michael Brecker talked about me with Lenny White who asked me "Who's your favorite producer?" And I answered "That's easy, man: Trevor  Horn!" and he said we were going to do something together, man! Six months later he phoned me for a new project with Marcus Miller, from that day Marcus and I started working together for at least ten years…"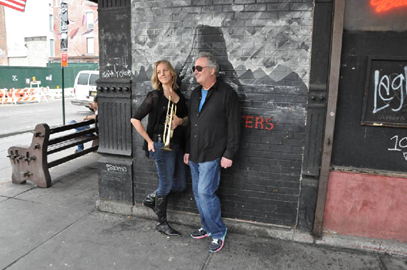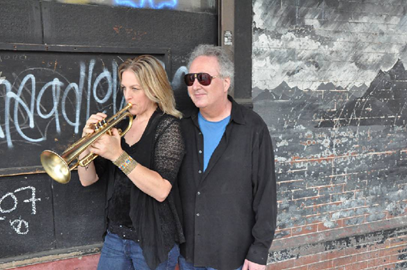 How did "Tutu" start?
"Later on a Friday night he called me because Miles Davis was looking for electric stuff for his new album… Waaaw!   We started with "Tutu". Miles told me "Let's give a big sound to start": "Bam" that's the first thing I gave him.  I gave Marcus  a sample of Miles playing  from "Sketches of Spain" and he said we were going to use this for "Tutu".  When Marcus played the demo for Miles, Miles asked: "Waaw! Who is the trumpet player?" And Marcus said "That's you! We did a Miles's sample!" and Miles said it sounded like Nat Adderley! So we did "Tutu"… That's how it started. It was an important period because Miles was switching from Columbia to Warner Bros and nobody thought at that time that Miles could do something else."
Life is different after Miles?
"Well, I felt myself like a musician; and what was also important for me is that I felt like becoming a producer, this direction was going in with Marcus, he was not a bass player anymore, but really a producer, he wrote great stuff for David Sanborn…"
Were you part of Marcus Miller's new version of "Tutu"?
"No, Marcus and I stopped working together in 1994.  What more could I give? What more could he do?  We had reached a very high level as producers, we worked with Chaka Khan and many others… I worked a lot for films, I got an Emmy nomination, I gave people what they needed. But Marcus and I took different directions…"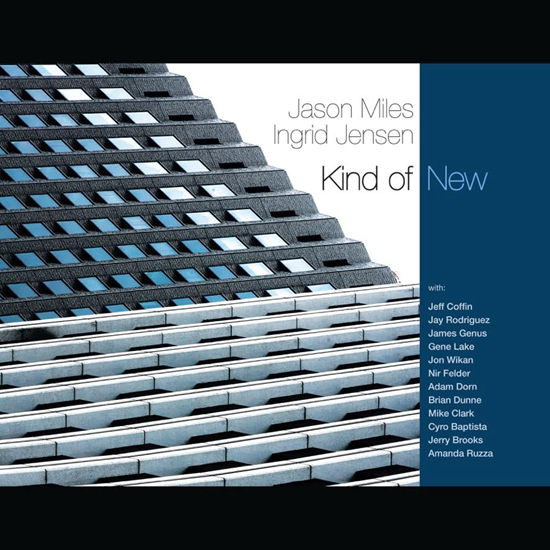 How long did it take to prepare "Kind of New"?
"It took about two years to make this album. You know you have to think a lot before going to the studio.  You know lot of musicians go to the studio and record in two days – Miles Davis told me he made "Kind of Blue" in two days! –We started by doing a lot of gigs, with Ingrid from the beginning, with different drummers…"
The personal is very large on the album.
"Do you think it's wide? Yes, four drummers: Gene Lake, Mike Clark, Brian Dunne, Jon Wikan who is Ingrid's husband…  It's the way it goes…There were a lot of musicians on "Bitches Brew", too! The right people for who is needed, that's important. Ingrid is a trumpet player, not a producer so I had to move her in a certain direction."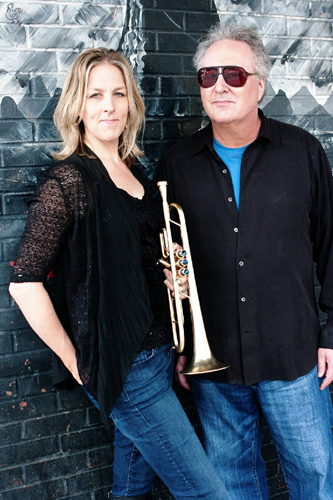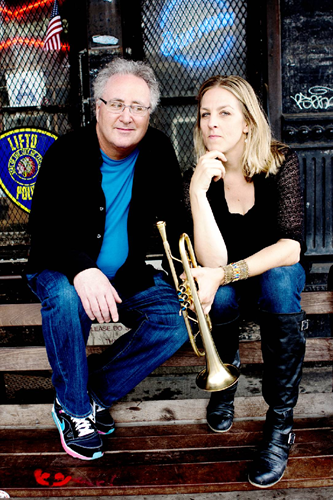 What about Keith Jarrett's influence as a FenderRhodes player?
"I wanted to use the electric part not as smooth or fusion stuff…. I wanted to use the Fender Rhodes like Keith, a new sound… Keith had played the Fender Rhodes on "Live Evil" which was a Cellar Door session. You know, I loved Joe Zawinul, Herbie, Chick Corea, but not the "Return to Forever" sessions with Al Di meola, I loved the period with Flora and Airto… I loved the way Joe spaced out the notes, he was so funky… I loved the groove with Herbie… But in 1988 I was in Miles's house and I asked Miles who his favourite Fender Rhodes player was.  And he said: "Keith Jarrett! He is a funky mother fucker, man!" And in 2005, Bob Belden let me listen to the Cellar Door Session with Keith on Fender Rhodes and that was so great, so deep! He played so funky with a gospel soul! There was nothing like that!
Young kids don't listen anymore to that music, but they should do because it's so funky, so viby, so weird, so crazy… They should listen to "Mahavishnu", too. At that time you could recognize everybody's style on the Fender Rhodes: Herbie, Keith, George Duke… George Duke was a great influence, I heard him on Cannonball's "Black Messiah", he was killing, he had a great percussive style. Bob James, too, in the seventies, he is really stunning in Hubert Laws's "Morning Star" for instance, phenomenal, also "Power of Soul" by Idrees Muhammad with Grover Washington Jr and Randy Brecker; he had a very distinctive style on the Fender Rhodes and he was a great improviser, too.
You see, this is where I come from and that's the kind of thing I am trying to do without imitating but trying to find new directions."
Some titles refer to your past experiences.
"Ferrari" I wrote it with Michael Brecker and I made the sound of it in 2000; when he heard it on the phone he asked me not to put it on a MP3 but to put it on a cd and send it by Fedex right now. Michael told me it was the kind of thing Miles Davis would be doing. That's how I started writing for the "Miles to Miles" album, next I wrote "Street Vibe" with Tom Harrell in the studio.
"Sanctuary" is the only piece from the "Bitches Brew" session, I like it because it is very free. I added a hidden track "Jean-Pierre" it is a kind of fun. "The Faction of Cool" means if you're cool you can listen to this music. And the interlude "Film Noir" is just like movies that we like. 
"Super City" is about a photo shoot, it's a song that sounds great when you put it in the car. "Kats Eye" is about the hurricane in New Orleans because we don't want to let New Orleans sink, it is the first place in America where a new culture was born, for the history of our music."
Text: Jean-Pierre Goffin  -  Photos: courtesy Jason Miles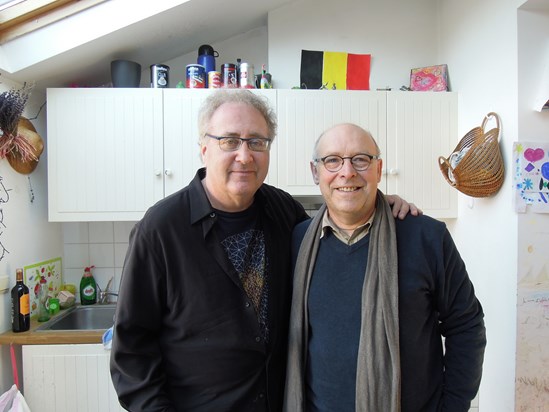 Jason Miles with Jean-Pierre Goffin, Brussels, December 2nd, 2015

Here is a highlight reel of "Kind of New" from the 2015 Berks Jazz Fest with
Jason Miles, keyboards
Ingrid Jensen, trumpet
Jay Rodriguez, sax/bass clarinet
Buster Hemphill, bass
Mike Clark, drums
Special Guests:
Joe Lovano, tenor sax
Lionel Loueke, guitar
https://www.youtube.com/watch?v=l8IkZmsmH_s
Vous pouvez lire cet entretien en FRANCAIS sur: