Interview with guitarist/composer/producer Saul "Zebulon" Rubin of New York City



"Saul is a consummate musician, a person who is aware of the feelings of others and a person who is gentle in that sense.
He is everything I could ask for in a band mate."
Sonny Rollins

"Saul has it all together and is a positive force in the world of the guitar.
He plays hip melodies, which he's totally in touch with when improvising.
His harmonies, both with his impeccable comping and chord soloing, employ refreshing voicings,
and certainly keep the listener involved."
Gene Bertoncini





© Seth Cashman


Saul Rubin is an American jazz guitarist, composer and producer. He is a Native New Yorker, born and raised. He studied at Hartt College, in Hartford, Connecticut, USA and was taught by jazz masters. He graduated with a Undergraduate Degree in Composition in 1980. Since 2009, he has hosted hundreds of live performances and produced countless recording and production projects in his studio / performance space: ZEB'S. This intimate "loft Jazz" style venue became a go-to place for musicians in New York. The space had to close in 2016.
Saul is a real musician's musician. It was Terri Castillo Chapin (saxophone-flautist Thomas Chapin's widow) who sent me his latest music release link (see below) and told me about him. I listened and was wow'd! and asked Terri for his contact information.


Hi Saul, You were born October 30th, 1958. Was your family musical and/or was there a lot of music in the house?
I was not from a musical family but my father liked people like Bing Crosby and Frank Sinatra. My mother loved the classics and exposed me to Beethoven and other great composers.


What kind of music did you hear growing up?
I grew up in the days of classic rock and great pop on the radio and television. I was heavily influenced early on by The Beatles, Motown and people like Chuck Berry. As I grew older I was fascinated by British progressive rock, classical music, and later fusion which led me to jazz in the high school years.


Was the guitar your first instrument?
My first instrument at 7 years old was harmonica, then I started the guitar. In fifth and sixth grade I took piano lessons. I wanted to be a rock-and-roll guitarist and became quite proficient at a young age, practiced and took it very seriously. The last year of high school I took classical guitar lessons to finally learn good technique.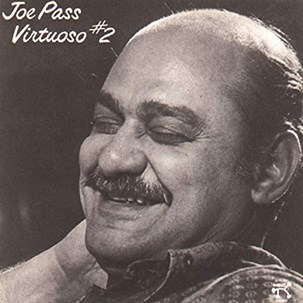 What was the trigger to play guitar and why jazz?
By 14 years old I was a very good rock guitarist playing parties and events around town. When I started listening to more sophisticated music like Frank Zappa, Mahavishnu Orchestra, Weather Report, Stevie Wonder, etc. I was intrigued about the influence from jazz. Then I bought Joe Pass Virtuoso 2 (solo recording) and that turned me on to what a great jazz guitarist can do, I was blown away.
I was also busy composing, painting, drawing. I was always a very creative kid. When it came time for college I decided to study composition and was accepted in 1976 at the Hartt School of music in Hartford, Connecticut. I studied composition in the conservatory as well as all the jazz classes offered. I studied with Jackie McLean, Paul Jeffrey, Jackie Byard, Walter Bishop Jr. and all the amazing masterclasses of the visiting artists Jmac (Jackie McLean) brought to the school including Woody Shaw, Dexter Gordon, Jimmy Heath and many more. I was introduced to the history of the music and all the greatest artists in Jazz.


Who are your main influences?
My main influences are: Johann Sebastian Bach, Charlie Parker, John Coltrane, Thelonious Monk, Ludwig Von Beethoven,  Bud Powell, Sonny Rollins, Charlie Christian, Jimi Hendrix, Wayne Shorter, Bela Bartok, Oliver Messiaen, The Beatles, Frank Zappa, Clifford Brown, John McLaughlin, Thomas Chapin, Joe Pass, Stevie Wonder, Cole Porter and so many great composers and players.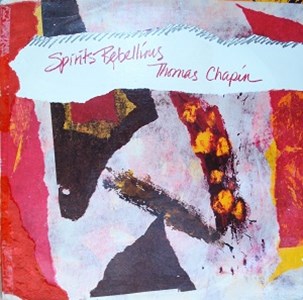 You participated in the Thomas Chapin LP 'Spirits Rebellious' (1988, Alacra Records). How did you meet Thomas?
I met Thomas at Hartt School in 1976. He was an amazing musician. I was glad to have been in his ensemble Spirits Rebellious, performing his Brazilian-influenced music, in the mid to late 80's.


In 2008 you produced and played guitars and keyboards on 'Listening In The Dark With Frank Senior', Frank Senior's debut album at the Smalls Records label. When did you start playing the keyboards? How did you roll into production work?
I have been friends and colleagues with Frank Senior for many years. I consider him to be one of the best unknown vocalists in the world. Our mutual friend Jacob Melchior, drummer, also had a long association with Frank. I have produced many recordings in my various studios over the years for Jacob and many other artists in NYC. Jacob and I urged Frank to do a recording as we felt the world needed to hear him. I produced, recorded, mixed, played guitar and keys and wrote arrangements (including string arrangements) for the record. After the record was produced Luke Kaven of Smalls Records offered to add it to their catalogue.
As far as your question about keyboard, I have been playing piano most of my life in the function of composing, but I did study piano for a couple of years when I was very young and then four years of classical piano at the conservatory. I was a composition major at Hartt School of music and also took every jazz class in Jackie McLean's program there.
I have been involved in production since early days in my career. I am a visual artist as well and worked in animation, video and created visual art my entire life. When the midi revolution with synths started I learned programming, 3D animation, sequencing, etc. Then I started recording live jazz sessions when I took my first loft studio space in Chelsea, NY in 1997. I have recorded hundreds of live jazz sessions in my various studios. I am a multi-instrumentalist including Tenor Sax, Flute, Keys, Percussion, and Bass Guitar. My focus is on Guitar these days. I do play piano on some of my compositions on my gigs.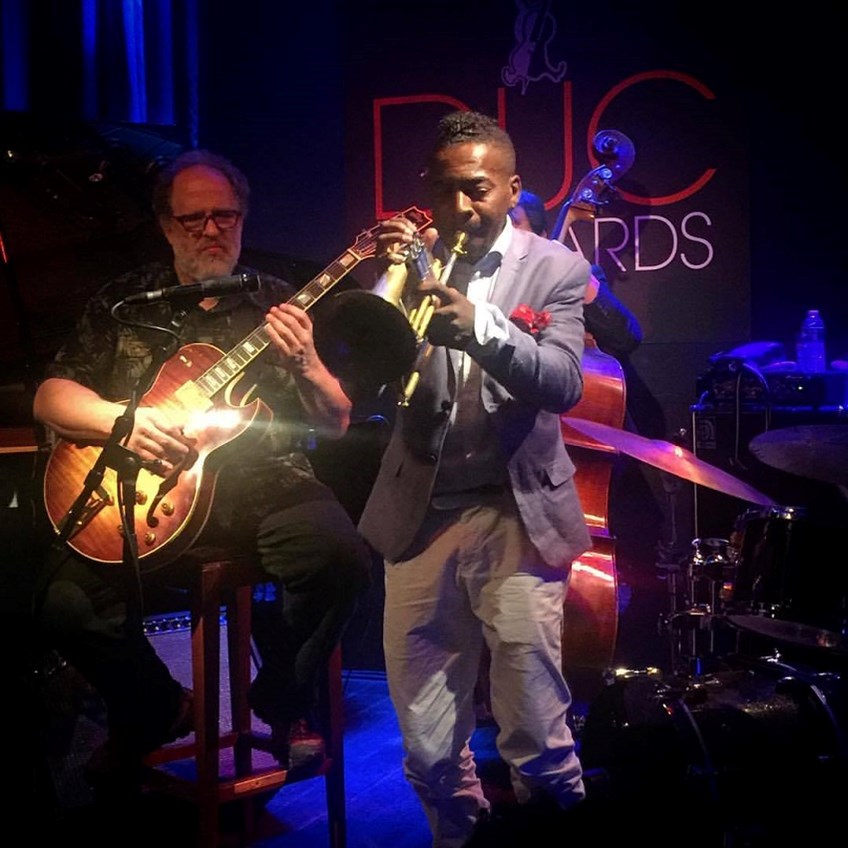 A year later you played guitar on 'Emergence' from the Roy Hargrove Big Band. You also arranged the Cole Porter classic 'Everytime We Say Goodbye' for this EmArcy release. How did your collaboration with Mr. Hargrove start?
I met young Roy Hargrove at a jam session in NY at the University of the Streets in the East Village. Roy was vibrant, charismatic and we hit it off musically from the start. During his entire career he upheld a very important aspect of the music, the jam session. He was one of the few international jazz artists that actually went to jam sessions very regularly in whatever town he was in. When he was home in NY he was out late every night at the clubs jamming and mentoring musically. Many times over the years at jam sessions I would be noodling around on some tune (his repertoire was vast) and he would join me--and since it was Roy, no one else would dare play. These spontaneous duos that Roy and I shared over the years bonded us and I cherish those times. Recently on my recording Zeb's House, I recorded us playing The Gypsy in duo. I was so happy about that.
When Roy started his second Big Band up he asked me to join the band. We toured around the world for several years. He respected my arranging skills and asked me write an arrangement for Every Time We Say Goodbye, The Lamp is Low and more recently I wrote an arrangement for Never Let Me Go when I heard him singing it at the Village Vanguard. I asked him If I write an arrangement for the big band will you sing it? He said yes and that was the last thing I wrote for the band. I miss him. He was a good friend.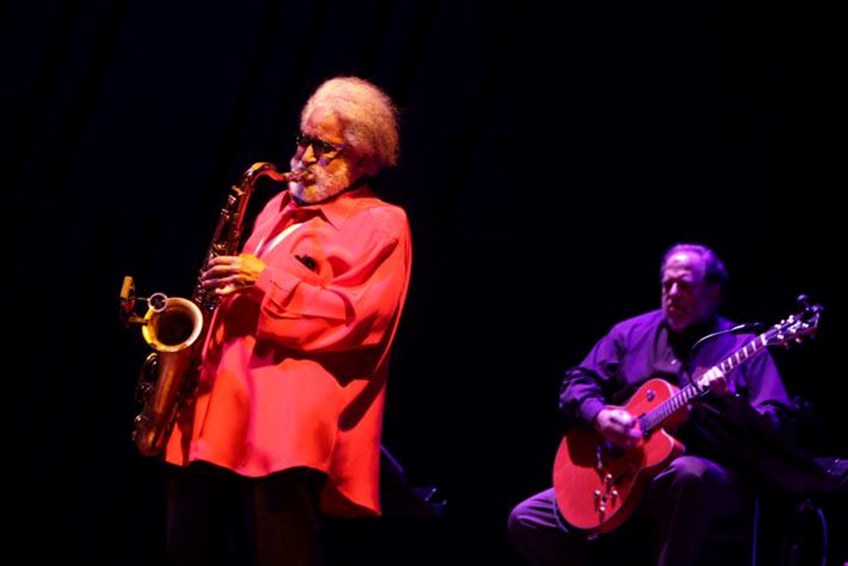 On 'Sonny Rollins - Road Shows Vol. 4: Holding The Stage' you are one of the guitarists. It must have been quite an experience to collaborate with Sonny Rollins, one of the few surviving jazz legends. How did you meet?
One of the most important influences in my musical life was legendary saxophonist Paul Jeffrey. He taught Jazz studies at Hart College and he came once a week to do workshops. He helped me with all aspects of the music including transcriptions, arranging and soloing. He was a tough teacher and has taught many great Jazz artists out there today. We became friends and kept in touch for years after school. Paul was close friends with Sonny and when Sonny was looking for a new guitarist Paul recommended me. It was the high point of my career to play with Sonny. I did his last tour. He has not played a gig since. The duo we recorded was such a great honor for me. We have spent many hours on the phone and we are friends. I'm so proud of our association.


You also worked with Australian composer/arranger/teacher Myles Wright. Tell me more about that please.
Great trombonist, arranger David Gibson contracted me to do this recording session. Not much to tell about it. It was a gig.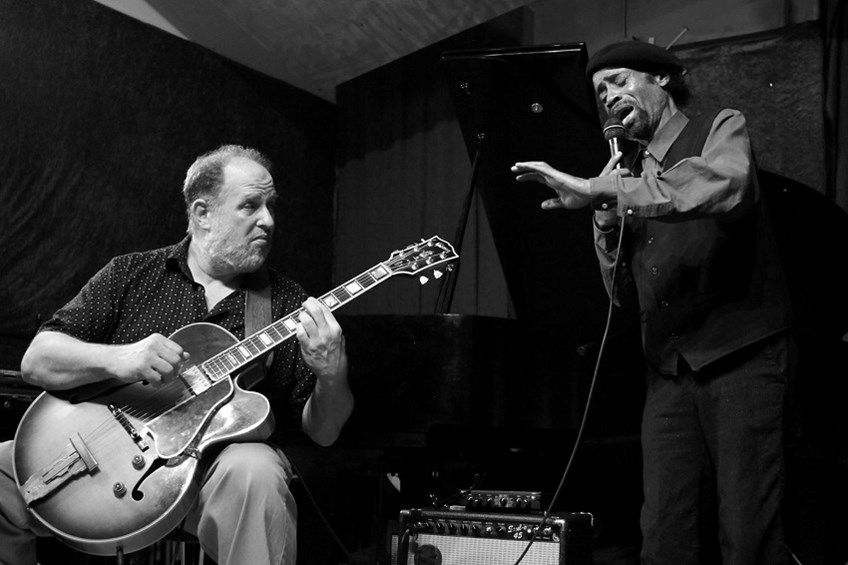 with the amazing pianist/vocalist Johnny O'Neal

In 2009, you opened Zeb's in a New York loft in Chelsea, with what purpose was that?
In 1997 I took a loft space on West 30th Street in a music industry building. I started my own production company there called Zebulon Sound and Light. I started recording live Jazz sessions there and also worked as an animator and digital video artist. The landlord eventually raised the rent too much and I moved. And a few months later in 2009, I found an amazing space on 28th Street I called it Zeb's as my nickname has been Zebulon or Zeb. It was a great live room for recording. I produced countless recordings, events and live shows there.
Since I work with many vocalists and my daughter sings we started the Jazz Vocalist Series at Zeb's. Every Wednesday I featured a singer showcase with a trio that I led. The second set was an open mic for professionals and it became one of the most important scenes for the Jazz Vocalists in NYC. People from all over the world were contacting me to sing there. The roster of people who performed at Zeb's is too long to list. I'll leave out the name dropping. The community that evolved there was outstanding. I also produced The NYC Jazz Guitar Festival there three times with eleven top jazz guitarists in a three-day program. It was amazing. Recently I produced the fourth Festival at a club in NY since Zeb's had closed at the beginning of 2016.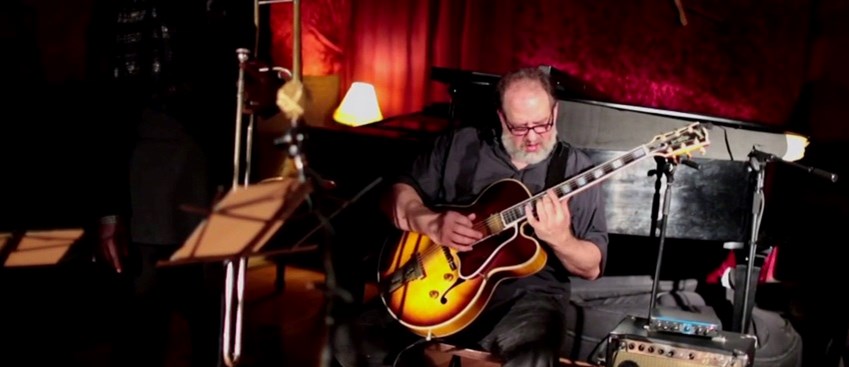 I listened at the Saul Rubin Quartet (2004) CD on Spotify. It's a wonderful selection of music. I like the combination piano/guitar very much. How did you choose the music and musicians for this project?
The music I chose for that session was a combination of standards and originals. I hired musicians I loved playing with. Montez Coleman, Gerald Cannon and the amazing John Hicks. This was recorded in 2003.


It took over 10 years 'til you released your second album: The Zebtet (Red Records, 2015). How come it took so long?
The Zebtet is my group and we play mostly my original compositions and arrangements. We have had a weekly residency at the club Fat Cat in NY for almost 10 years.
Although I am a very well respected musician on the NY jazz scene by the musicians, for whatever reasons the jazz industry didn't embrace me as a leader. I did not feel I could really sell records. Before I played with Roy or Sonny I was virtually unknown as a band leader to the jazz business world. My eclectic and diverse style and broad skill sets might have been a obstacle for the industry to put me in a box so they might not see me as marketable. Vincent Van Gogh did not sell one painting in his lifetime.
My last record "Zeb's House" was a testament to my compositions and the great musicians who I play with regularly and all the sessions and community at Zeb's. I am very proud of this project.
check out this site: http://zebtunes.com/zebs-house/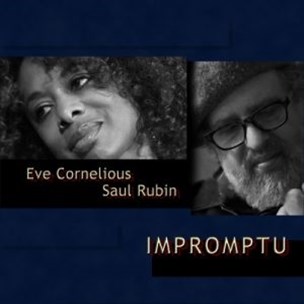 You also released Impromptu, a duo album with singer Eve Cornelious. It's a great feature of your guitar playing. Can you tell me a bit more about this project?
Eve Cornelious has been one of my favorite singers for a long time. I asked her if she would like to do a duo recording and she said yes. That's the story. It was done in basically one session and was totally spontaneous. I told her to pick the tunes and we just go. That's why I called it Impromptu because it really was. I love Jazz because of the spontaneous nature of the improvisation with a shared musical language that shares a history, (sometimes a painful history of the USA) tradition and forward looking innovation. I love to arrange and write but I really love being in the moment not knowing what's going to happen, musically, emotionally and every other aspect of the music.


Thanks for taking the time, Saul.
Interview 2019 © Jos Demol (Thanks to Terri Castillo for correcting and upgrading the text)  -  photos © courtesy Saul Rubin



Information:
Check out these websites for more info, music, pictures, etc.

www.zebtunes.com
www.nycjazzguitarfestival.com
www.zebulonsoundandlight.com
(website for Zeb's -- Nice slide show)

https://www.kickstarter.com/projects/223518452/zebs-house
( Saul: "A kickstarter project I did in 2013 doing videos in my space.
One day of shooting with the Heath Brothers Band and a second day of shooting with my band.
The website explains the project.")