Tzumo - Hungarian Folk Songs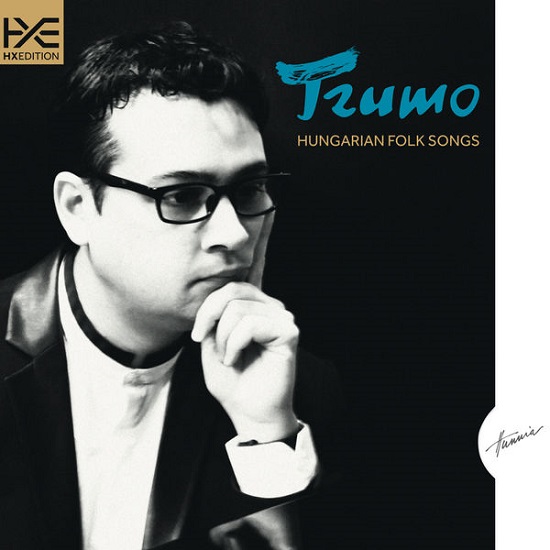 T
HXEditon/Hunnia Records
In 2001 won de Hongaarse pianist Tzumo (°29 januari 1980) met zijn trio onder zijn naam Arpad 'Cumo' Olah Jazz Hoeilaart.
Hij werd toen ook onderscheiden als de beste solist en kreeg ook de prijs voor de beste uitvoering van het verplichte werk, Retrospection van Leon Lhoëst. Hij volgde les van 2001 tot 2003 bij o.a. Joanne Brackeen aan het Berklee College of Music in Boston. Van 2003 tot 2005 werd hij toegelaten op het Thelonious Monk Institute met ondersteuning van Herbie Hancock en Wayne Shorter. In 2006 studeerde hij af aan het Monk Institute of Jazz University of Southern California.
Daarna keerde hij via een tijdelijk verblijf in New York terug naar Europa. In 2011 werd hij docent bij het Music Talent Center in Berlijn bij zijn landgenoot Ferenc Snétberger. In Hongarije werd hij in 2015 verkozen tot pianist van het jaar.
Dit solo-album Hungarian Folk Songs heeft die typische Hongaarse muzikale eenvoud die verwant is met Béla Bartók. Fraaie, lieflijke miniatuurtjes van introspectieve piano-improvatie op een Steinway D. Op twee tracks kleurt Tzumo nog in met lyra. Hooggevoelige, melancholische zielen zijn gewaarschuwd.

© Bernard Lefèvre – januari 2018


Beluister van dit album I Left My Beautiful Country