Tutu Puoane - Ilanga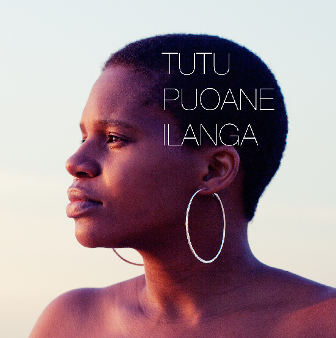 T
Consouling Sounds
Sur la scène du jazz vocal, Tutu Puoane s'est vraiment créé une place à part, grâce à son timbre de voix très personnel et à son répertoire souvent inspiré par son pays natal, l'Afrique du Sud: Tutu est née dans l'un des townships de Prétoria. Installée à Anvers depuis dix ans, outre une participation au deuxième disque de Saxkartel, elle a déjà plusieurs albums à son nom.
Deux enregistrements avec grand orchestre: Mama Africa, dédié à Miriam Makeba, en compagnie du Brussels Jazz Orchestra en 2010 et Live at De Roma avec Bert Joris et le Flemish Philharmonic de 2013.
Les autres avec le trio de son mari, le pianiste Ewout Pierreux: Breathe, Quiet now et Song avec Bert Joris en invité. Par contre, en concert, on avait pu l'entendre en compagnie de musiciens sud-africains, comme le trompettiste Marcus Wyatt, qui élargissaient la palette sonore de la formation.
Pour cet album, elle retrouve Ewout Pierreux au piano et au Fender Rhodes, le fidèle Nic Thys à la basse et Jasper van Huiten à la batterie (à la place de Lieven Venken présent auparavant). Ce trio rythmique est ici rejoint par Carlo Nardozza à la trompette ainsi que Wietse Meys au saxophone ténor, ce qui donne une énergie supplémentaire à l'album: écoutez, par exemple, l'intro de Motsumi, une composition de Tutu dédiée à son fils cadet, sur laquelle les vocalises se fondent aux deux souffleurs sur un groove énergique.
Au répertoire: un très sensible Body and Soul, Image de Nina Simone dans une interprétation très personnelle, une version très swing de Fascinating Rhythm avec partie de scat et un beau solo de trompette sur fond de Fender Rhodes, un Change the world plein d'espoir et une série de compositions originales. Sisters de Tutu sur un poème de Lebogang Mashile. Deux compositions de Nic Thys: Bless up avec des paroles de David Linx et Over you avec des lyrics de Tutu. Sunsong de Bert Joris rempli d'une profonde charge émotive.
Enfin, quatre thèmes d'Ewout Pierreux: Home interprété avec le choeur d'Africappella, Motsumi sur des paroles de Tutu, The way out avec des lyrics du chanteur sud-africain Lesedi Dipheko et Ilanga sur un texte de Vus'umuzi Nhlapo d'Africappella, enregistré à Johannesburg avec le chanteur Kabono.
Un répertoire d'une parfaite cohérence de sensibilité. Un album gorgé d'émotion authentique et qui reflète la parfaite empathie qui lie ses interprètes: "I'm truly blessed, dit Tutu dans les liner notes, to be surrounded by wonderful friends/musicians who believe in me, support me and want to work with me"
Claude Loxhay
Article publié par jazzaround