Tony Bianco - Michel Delville / Machine Mass feat. Dave Liebman - Inti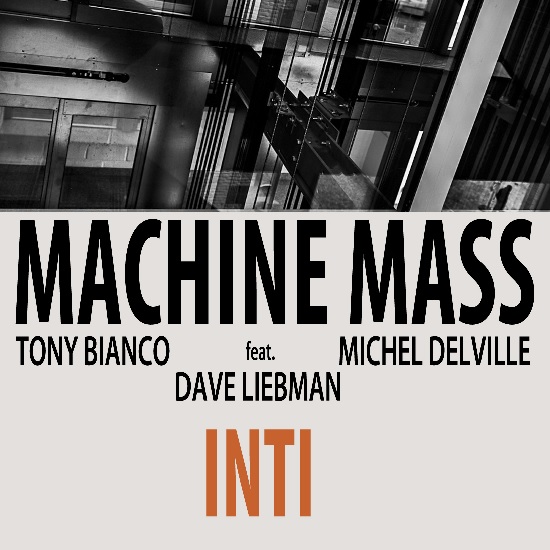 T
Moon June records
On avait découvert le guitariste Michel Delville en tant que leader de Wrong Object, quintet qualifié de Nu-Rock-Jazz. Avec Fred Delplancq au ténor et Jean-Paul Estiévenart à la trompette, le groupe avait successivement enregistré, en 2007, "The unbelievable trutth" avec le britannique Elton Dean au saxophone et "Plateform one" avec le trompettiste Harry Beckett et la tromboniste Annie Whitehead puis, en 2008, "Stories from the shed".


De son côté, Tony Bianco, batteur américain établi en Europe depuis plusieurs années, avait lui aussi croisé la route de musiciens britanniques: Elton Dean pour "Free Beat" et Evan Parker pour "Relevance", déjà avec Dave Liebman en invité. Ensemble, ils ont formé Machine Mass, enregistrant un premier album avec le saxophoniste Jordi Grognard, "As real as thinking" en 2011 et, par la suite, cet "Inti" avec Dave Liebman. Si le saxophoniste américain est surtout connu pour son passage auprès de Miles Davis et son quartet Quest, avec le pianiste Richie Beirach, il a toujours été attiré par les rencontres synonymes d'aventures, auprès d'Ellery Eskelin, Marc Ribot, du guitariste hongrois Gabor Gado ou de l'Autrichien Wolfgang Muthspiel.
Sous l'impulsion énergique de Tony Bianco, le guitariste liégeois tisse, à l'aide de ses guitares, Roland GR09 et ses multiples effets électroniques, une riche trame sonore mordorée sur laquelle se superposent les volutes virevoltantes du soprano (Inti, A sight, Elisabeth, Voice).
Sur trois plages, on retrouve Dave Liebman au ténor sur fond de sonorités de basse (Centipede), Roland (Lloyd) ou nappes de synthé (Utoma). Quant à A silent night de Joe Zawinul, il est joué à la flûte tandis que le saxophoniste américain cède la place à la chanteuse érythréenne Saba Tewelde sur Secret Place, une composition du Liégeois avec sonorités de vibraphone couplées à une guitare apaisée.
Une production hors des sentiers battus et une rencontre qui a marqué Michel Delville: "Dave is one of the most incredible, intelligent and adventurous improvisers on the jazz scene... Inti is one of the strongest CDs I have recorded so far".
Claude Loxhay