Tony Allen - The Source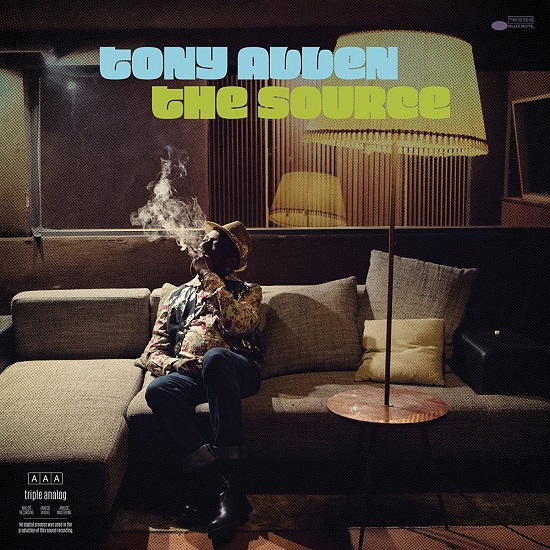 T
Blue Note
Né en 1940 à Lagos, Tony Allen est une figure marquante de l'afro-beat: il a été durant de nombreuses années le batteur de Fela Anikulapo-Kuti avec qui il a enregistré plus d'une quinzaine d'albums.
Dans les années '60, il s'est installé aux Etats-unis, en plein milieu des années de combat anti-ségrégationniste.
Par la suite, il a enregistré pour le label français Comet et maintenant pour le légendaire Blue Note.
Il a à son actif de nombreux albums: Black Voices, Homecooking, Lagos no shaking, Secret Agent, Film of life et, dernièrement sur Blue Note, A Tribute to Art Blakey, avec la même formation que sur le présent album. Au Middelheim, il a présenté cet hommage à Blakey en quartet avec Irving Acao au saxophone.
Pour les 11 compositions originales de The Source, le batteur a réuni un nonet.
Au piano et à l'orgue, Jean Philippe Dary, un musicien aux origines guyanaises qui a joué avec Papa Wemba comme avec Magic Malik.
A la guitare, Indy Dibongue, musicien franco-camerounais déjà présent sur Film of Life.
A la contrebasse, Mathias Allamane qu'on a entendu notamment avec Eric Legnini.
Au soprano, Yann Janklelewicz, qui fait partie des groupes de Tony Allen depuis plusieurs années (Secret Agent, Tribute to Art Blakey).
Au saxophone ténor Jean Jacques Elangue, musicien aux parents camerounais qu'on a entendu avec le batteur Brice Wassy.
Au saxophone baryton, alto et à la flûte, Remi Sciuto, membre du Sacre du Tympan et du Jazz Ensemble de Patrice Caritini.
A la trompette, Nicolas Giraud qui a souvent accompagné des chanteurs comme Claude Nougaro.
Enfin, au trombone et au tuba, Daniel Zimmermann, membre du Sacre du Tympan, compagnon de route de Thomas de Pourquery et dont on a chroniqué dernièrement l'excellent album Montagnes russes.



Bref, une formation dont la palette sonore comme l'énergie inextinguible peut évoquer l'Arkestra de Sun Ra, avec, ici, en substitut du Moog, la guitare de Dibongue, l'orgue de Jean-Phi Dary ou le clavinet de Vincent Taurelle sur Life is beautifull, dernière plage de l'album sur laquelle il est invité.
The Source démarre sur les chapeaux de roue avec le trombone pétaradant de Zimmermann (Moody Boy). La plupart des plages sont construites autour de motifs répétitifs (Bad Roads, Cruising) qui se développent sous la pulsion constante de la rythmique et qui débouchent sur des solos échevelés: trompette sur Bad Roads, contrebasse sur Cruising, avec d'abord une intro contrebasse-batterie, piano sur On Fire, ténor sur Tony's blues avec, en arrière plan, un baryton tonitruant, tuba et guitare sur Push and Pull.
L'énergie fiévreuse du nonet parcourt les 11 compositions originales de l'album.
Claude Loxhay