T.ON - Plays Herzog/Muche/Nillesen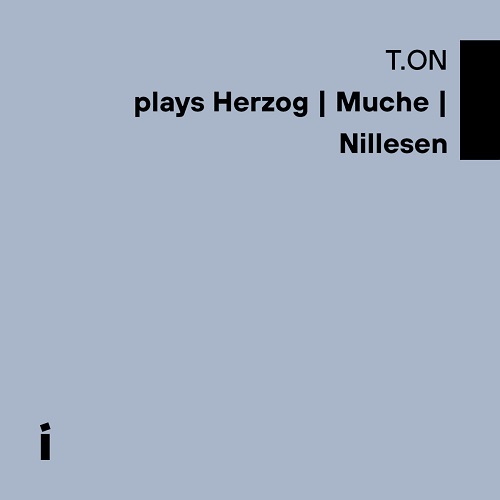 T
Impakt
Nieuw werk door het trio T.ON (trombonist Matthias Muche, bassist Constantin Herzo, drummer Etienne Nillesen) waarvan we in deze rubriek ook al 'T.ON – Plays La Berge/Greenstone/Pluta/Wooley' onder de aandacht brachten. Wederom schuren de drie langs de meest onmogelijke klankuitersten van hun instrumenten.
Geen werk van anderen deze keer maar eigen materiaal op het programma. Als we bovendien meegeven dat T.ON nog steeds actief is in de Keulse improvisatiescene hoeft er verder haast geen verdere uitleg, alhoewel. Sterk hoe de drie telkens op eenzelfde lijn zitten aan de hand van zoveel extremen.
Van bij de eerste geluiden is het raden welk instrument wanneer het meest expliciet naar voor geschoven wordt. De trombone is vaak nog het best herkenbaar. Ze ontketenen een organische vloedgolf van impressies die als eb en vloed beweegt. Bijwijlen genereert dit een heus trance-effect ('Of'). Verder gaat het van ijl en zweverig geblaas naar percussief gewriemel en assertief gepluk aan de bassnaren. En toch klinkt het allemaal fluïde en logisch, zelfs poëtisch. Ook heel organisch, alsof ze natuurgeluiden sampelden en ondertussen willen doordringen tot de permafrost van de improvisatiewereld.
Samenhangend, net als de titels die een zin vormen (Inspiration/Is/A/Condition/Of/The/Heartstrings/Being/Plucked/And/Vibrating). Voor dit alles haalden ze inspiratie bij 'The Art Of Encounter' van beeldhouwer en kunstenaar Lee Ufan die in de jaren zestig reeds ophef maakte met de Japanse Mono-ha stroming. Deze counterde de traditionele westerse begrippen over beeldhouwwerken en kunst met natuurlijke en/of industriële materialen. Gelijklopend gaat het trio in tegen elke format of formule.
Als annex volgt nog 'Hello' met een parlando passage waarin de stem van Anthony Moore (Slapp Happy, Henry Cow, Pink Floyd) te horen is.
Parallel met de releases van het Belgische New Wave Of Jazz (van Dirk Serries) op gebied van artwork door telkens een sobere hoes maar wel een complexe inhoud die hier diametraal tegenover staat.

© Georges Tonla Briquet

Line up:
Matthias Muche: trombone
Constantin Herzog: contrabas
Etienne Nillesen: extended snare drum