Toku - Toku in Paris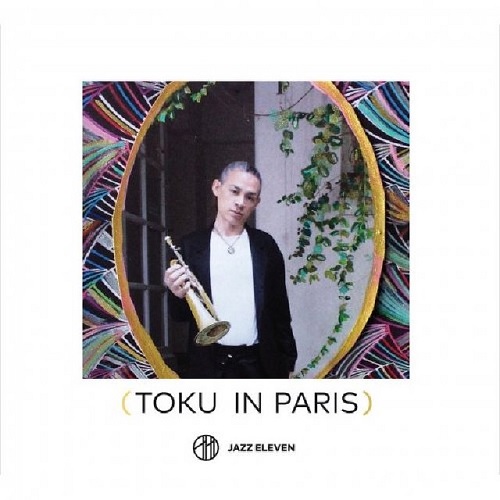 T
Jazz Eleven
Le public belge a pu découvrir, dernièrement, le trompettiste et chanteur japonais à Gouvy.
Toku, un habitué du Blue Note de Tokyo, enregistre ici son 14e album, le premier, Everything she said, date de 2000. Ont suivi des hommages à Stevie Wonder et Franck Sinatra.
Cet album Jazz Eleven est le premier enregistré en Europe, au bout d'un séjour de deux semaines à Paris, en compagnie de deux de ses amis: le pianiste Giovanni Mirabassi et la chanteuse Sarah Lancman: Toku était d'ailleurs l'invité de la chanteuse sur la chanson Love me just your way de l'album A Contretemps (chroniqué sur jazz'halo).
Le répertoire comprend 7 titres écrits par Toku, un co-écrit avec Sarah Lancman (Blue smoke), deux composés par la chanteuse française (She comes back again et After you) et I will wait for you de Michel Legrand, un titre extrait des Parapluies de Cherbourg.
Aux côtés du Japonais, Giovanni Mirabassi, que l'on a entendu en Belgique, en trio avec Flavio Boltro et Glenn Ferris, il a aussi enregistré en trio avec Leon Parker (Live at Blue Note Tokyo), en solo (notamment Cantopiano, qui révélait la passion de l'Italien pour la chanson) et avec Sarah Lancman (Inspiring Love et A Contretemps).
Au saxophone alto,  5 titres sur 11, Pierrick Pedron, qui a notamment, enregistré Kubic's Monk, Unknown avec Gregory Hutchinson et un album avec le quartet de Greg Houben.
A la contrebasse, sur deux titres (Love is Calling you et Still in love with you), Thomas Bramerie qui a côtoyé Dee Dee Bridgewater comme Barney Willen ou Pierrick Pedron. Et, sur les autres plages, Laurent Vernerey, qui, a accompagné un nombre impressionnant de chanteurs français, de Claude Nougaro à Maxime Le Forestier ou Laurent Voulzy.
A la batterie, sur deux titres (Love is Calling you et I think I love you), le Cubain Lukmil Perez, qui a côtoyé Giovanni Mirabassi comme Jacky Terrasson comme Baptiste Trotignon. Et sur les autres plages, l'indétrônable André Ceccarelli.
Sur quatre titres, on retrouve la sonorité fluide et percutante de la trompette, notamment en dialogue très swinguant avec l'alto incisif de Pierrick Pedron  (Strollin' in Paris, Be careful et Closing). Sur les autres, on retrouve la voix de Toku qui s'inscrit dans la grande tradition des crooners, spécialistes des chansons d'amour, de Franck Sinatra à Gregory Porter.
A noter, le très lyrique I will wait for you, chanté en duo avec Sarah Lancman.
© Claude Loxhay