Theo Bleckmann - Elegy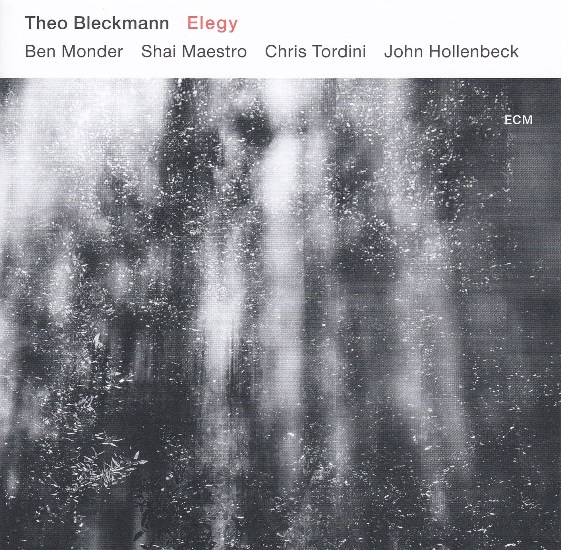 T
ECM
Chanteur allemand installé à New York depuis 1989 et sa rencontre avec Sheila Jordan lors d'une masterclass à Vienne, Theo Bleckmann est souvent associé au monde musical de Laurie Anderson, Philip Glass et Anthony Braxton, et rend aussi hommage à Kate Bush.
Avec une voix androgyne caractéristique, il travaille à la fois dans la musique contemporaine et dans le jazz, avec une prédilection pour le duo (avec Ben Monder ou John Hollenbeck qu'on retrouve sur cet album) ou le solo (il a réalisé une série d'enregistrements pour le label Winter&Winter) attaché à la mouvance de l'Arte Povera avec le choix esthétique d'un environnement réduit à sa plus simple expression.
Pour cet enregistrement ECM, « Elegy », Theo Bleckmann réunit ses deux complices déjà cités entourés de Shai Maestro au piano et Chris Tordini à la contrebasse. « Semblance » introduit l'album par un solo de piano introspectif et léger avant « Comedy Tonight », la seule reprise de l'album, pièces extraite de la comédie musicale « Le Forum en Folie » (« A Funny Thing Happened On The Way To The Forum ») de Stephen Sondheim, auteur aussi des paroles de « West Side Story » et de multiples chansons à succès. La version de Theo Bleckmann contraste singulièrement avec la version  d'origine,  enlevée et dynamique; tout l'album joue d'ailleurs sur l'intériorité,  sur la voix fine et étrange du chanteur-compositeur. Un album qui trouble et enchante à la fois, et qui permet surtout de découvrir un chanteur singulier.
Jean-Pierre Goffin