The Pearly Shells – New Hat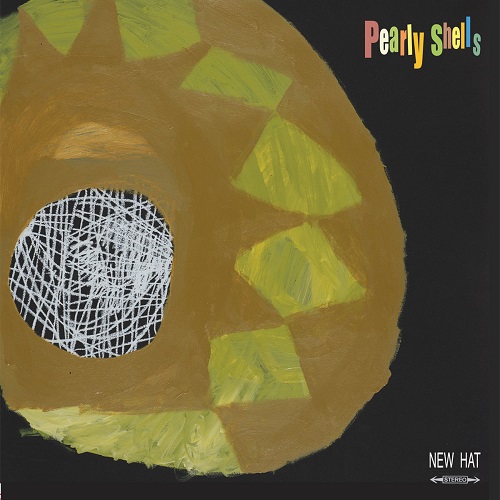 T
Belmar Records
Neben sechs Originalkompositionen finden sich auf dem Album auch vier Arrangements für die zehnköpfige Band, zu der auch noch Gastmusiker hinzukamen, um das Album einzuspielen. The Pearly Shells gehört zu den bekanntesten Swing- und RnB-Bands in Down Under und ist in Melbourne beheimatet. Dass die Band vor Arrangements bekannter Evergreens nicht zurückschreckt, unterstreichen Kompositionen von Irving Berlin, Louis Prima oder Leonard Cohen.
Unter anderem findet sich auf dem Album die Komposition von Irving Berlin namens "Walking Stick" , gesungen von Danni Smith (vocal, piano) und arrangiert vom Saxofonisten Rob Glaesemann. Dieser arrangierte auch "Train". Als Sängerin ist dabei Julie O'Hara zu hören. Ein Klassiker ist "Hallelujah" (Leonard Cohen), gesungen vom Band-Trompeter Paul Coyle. Der Drummer der Band, GG Gray steuerte zwei Songs zum Album bei, nämlich "Too Hot for Words" sowie  "Coming Back To You" mit einem Vokalduett von Mon Sheldorf und GG Gray. Populär machte Louis Prima "Yeah Yeah Yeah", einen Song, der auch Aufnahme im Album fand. Übrigens, "Harmless Boogie" basiert auf einer Idee des Bassisten Steve Purcell und lebt vom Gesang O'Haras.
Mit sehr viel Swing auch in der Stimme der Sängerin kommt "Walking Stick" daher. Besonders hörenswert ist das Wechselspiel zwischen dem Pianisten und den Bläsern des Ensembles. Dieses bringt uns wie auch der Gitarrist in eine andere Zeit, die manche als die gute Zeit ansehen. Erstmals zur Aufführung kam die Komposition von Irving Berlin im Jahr 1938, also in durchaus stürmischen unfriedlichen Zeiten, denen auch Berlin durch Emigration entkam. Vom Vokalen lebt weitgehend "Train". Zudem ist in dieses Stück ein sehr bewegtes Trompetensolo eingebunden. Dieses prägt im instrumentalen Teil die Klangfärbung des Stücks. Übrigens Julie O'Hara ist bei "Train" auch mit Scat Vocals unterwegs, unterstützt von den schnellen und kurzen Beats des Drummers. "Hallelujah" ist der Song, der mit dem kanadischen Sänger Leonard Cohen auf das Engste in Verbindung steht. In der aktuellen Album-Version wird dem Song eine Swing-Infusion verpasst. Zugleich scheint auch Jive und Rock'n Roll in Ansätzen durch. Dadurch entsteht eine Fassung, die eben nicht Cohen kopiert, sondern einen eigenen Weg der Interpretation findet, auch durch die Einbindung des Bläsersatzes.
Auch wenn am Beginn von "Coming back to you" das Pfeifen einer Lokomotive zu hören ist, wird nicht etwa an "Chattanooga Choo Choo" angeknüpft. Neben dem Gesang sorgt das "Duett" von Piano und Vibrafon für Aufmerksamkeit. "Yeah yeah yeah" erscheint wie ein Vorläufer für Rock'n Roll und Twist. Beim Zuhören sieht man tanzende Paare vor sich, beim Überschlag, Eindrehen, bei ausgefeilten Schrittfolgen. Und wer beim Zuhören still sitzen bleibt und nicht die Hüften rotieren lässt, der ist selbst schuld.
Mit einer Prise lateinamerikanischer Würze wird "Whatever Lola wants" zu Gehör gebracht. Gewiss  Sarah Vaughan hat bei diesem Song Maßstäbe gesetzt, aber auch die Sängerin der Band steht dem nicht nach und so hören wir: "Whatever Lola wants (Lola wants), Lola gets (Lola gets) / Take off your coat /  Don't you know you can't win? …". Schließlich endet das Album mit "Harmless Boogie". Altbacken und Retro werden einige abfällig meinen, wenn sie das Album hören. Doch dabei wird übersehen, dass es ein Revival von Swing und auch von Boogie gibt, zumal diese Genres die Vorläufer von Rock'n Roll waren. Zudem erfreut sich unter jungen Tänzern sowohl Lindy Hop als auch Swing zunehmender Beliebtheit, nachdem die Salsa-Begeisterung abgeflaut ist.

© ferdinand dupuis-panther

Infos

https://www.belmarrecords.com
http://thepearlyshells.com/thepearlyshells/


Line-up
Dave Allardice - piano
Dai Jukebox Jones - guitar
GG Gray - drums/percussion/vibes
Steve Purcell- double bass/leader
Dean Hilson and Rob Glaesemann - saxes
Adam Simmons- Baritone sax
Paul Coyle, Eamon McNelis and Alex Howroyd - Trumpets
Wes Mowson - Trombone.
With guest vocals by
Danni Smith, Julie O'Hara, Mon Shelford, Hetty Kate and Nichaud Fitzgibbon
Guest musicians:
Jason Lui Soon (drums - track 2)
Shane Rhyll (guitar - tracks 8 & 9)
Andy Reed (guitar - track 2)
Paul Williamson (baritone - track 5)
Andy Swann (drums - track 5)

Tracks
1. Walking Stick 03:50
2. Train 03:37
3. Hallelujah 04:28
4. Coming back to you 02:28
5. Yeah yeah yeah 02:11
6. Whatever Lola Wants 04:17
7. Boogie Guarantee 02:28
8. Too Hot for words 02:27
9. Torture 03:18
10. Harmless Boogie 03:19