The Heavyweights Brass Band – This City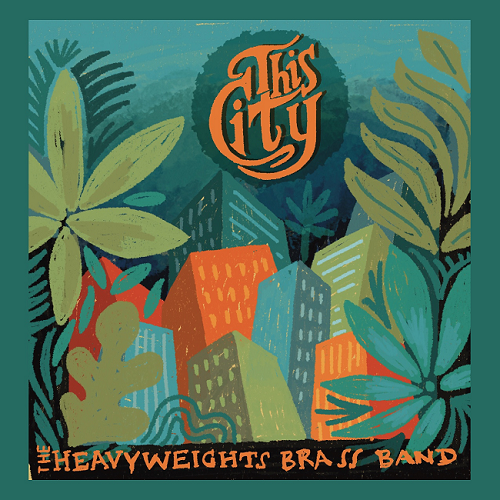 T
Lulaworld Records
Onder het motto "Alle wegen leiden naar New Orleans" zorgt deze Canadese groep met zijn derde release voor dansentertainment van het hitsige genre.
Van bij de eerste noten lijkt het of je midden Bourbon Street belandt waar net een "streetparade" voorbijtrekt. Een broeierig sfeertje met blazers en drums, opgefokt met solo's van trombone en trompet. De kraalkettingen vliegen in het rond en wie stilstaat, wordt onverbiddelijk opzij geduwd.
Toch durven deze jongens ook al eens even van het parcours af te wijken om wat meer ingetogen te musiceren en hun veelzijdigheid te etaleren zoals in 'Two Foot Ticket'. Om nadien onversaagd verder te blazen en te trommelen en te eindigen in Treme. Met zelfs een versie van Steve Earle zijn 'This City' in pure Dr. Hook-stijl. Volledig opgenomen in New Orleans (Word Of Mouth Studio) met muzikanten van Preservation Hall Jazz Band, Dirty Dozen Brass Band en Trumpet Maffia. Couleur locale en second-line gegarandeerd dus.
Net geen half uurtje oerdegelijke koperfunk en ideaal op een dubbelaffiche met BRZZVLL. Ze deden het trouwens al met Trombone Shorty. The Heavyweights Brass Band is zijn gewicht in gumbo en jambalaya waard.

© Georges Tonla Briquet

MUSICI:
Chris Butcher, trombone
Jon Challoner, trompet
John Pittman, trompet
Paul Metcalfe, saxen
Tom Richards, sousaphone
Lowell Whitty, drums