THE HAGUE Songbook Exchange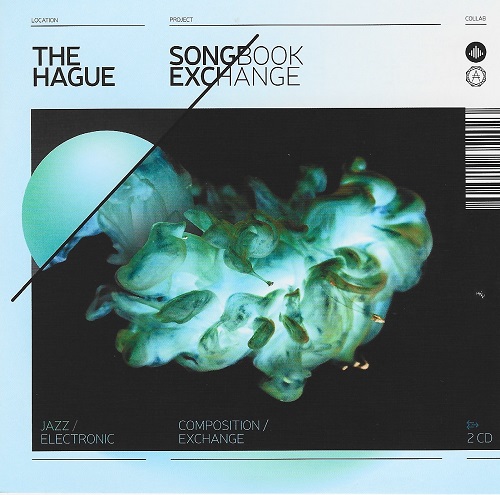 T
Challenge Records
La Haye/Den Haag/The Hague est depuis longtemps une ville où foisonnent les talents du jazz, et si le nom de la capitale administrative des Pays-Bas a été très longtemps liée au North Sea Jazz qui s'y déroulait chaque mois de juillet, ce barnumesque festival avait un peu occulté les talents locaux.
Tous les styles de musique s'y côtoient et l'idée d'échanger les répertoires du jazz et de l'électro vient de Martijn Verlinden, initiateur du projet : « This album is a collection of songs which shows that the city of The Hague is bursting with musical talent. Many jazz musicians and producers from the city have been leading and innovative in music for decades. The idea for the album came about because I have been active in music for more than 25 years, and because of that I am especially a great fan of jazz and electronic music. »
Une approche que le contrebassiste français Stéphane Kerecki avait osée sur le très réussi « French Touch » sur les musiques de Chassol, Daft Punk ou Air. 
D'échange il est bien question ici et non de « battle jazz vs electronic », échange organisé puisque le jazzman reprenant une composition électro est lui-même repris par le musicien qui l'a choisi. Nous avons donc affaire à un troc parfait.  Il serait ardu, voire, intrépide, de vouloir comparer les styles ou de décortiquer les différentes versions, mais l'écoute de l'album en continu ne manque pas d'intérêt et ce travail se révèle même réussi : le côté « ambiant » de la face électro procure des paysages sonores subtilement mis en boîte (et le mot est approprié), le côté répétitif pouvant par moments agacer, alors que le versant jazz part plus à la recherche des harmonies des compositions électro.
Parmi les acteurs jazz du projet, on retrouve quelques musiciens majeurs de la scène néerlandaise : le pianiste Wolfert Brederode, le percussionniste Joost Lijbaart, Rembrandt Frerichs au piano, Ben van den Dungen au sax ou John Ruocco à la clarinette.
Une curiosité qui révèle l'originalité et le dynamisme de la scène batave.

© Jean-Pierre Goffin