The Gödel Codex – Oak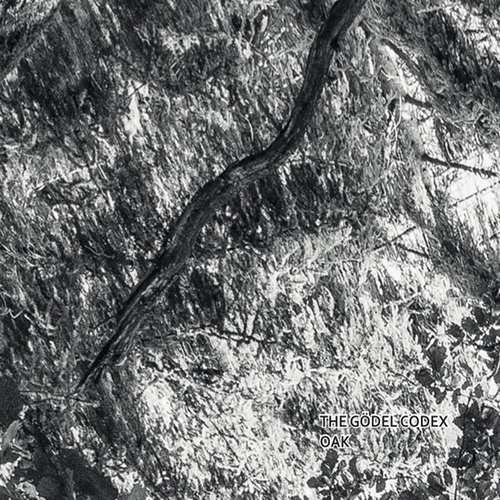 T
Off/Moonjune
The Gödel Codex is niet de titel van een nieuw boek geschreven door Dan Brown maar de naam van een trio met in de rangen topmuzikanten uit de Belgische prog- en fusionscene.


In de korte ouverture met bonkende beats en pompende drums lijken Einstürzende Neubauten en Bohren & Der Club Of Gore aanvankelijk niet ver af. Een valse voorzet van Michel Delville, Antoine Guenet (Strong and Wrong, The Wrong Object) en Etienne Plumer (Rêve D'Eléphant, L'Orchestre Du Lion, Animus Anima) om de luisteraar even op het verkeerde been te zetten. Meteen nadien spelen ze open kaart en zetten koers richting progland. Bij de grenscontrole houden ze aanvankelijk de schijn op een melodieus gezelschap te zijn. Tot alle papieren in orde zijn en ze met de nodige stempels in hun paspoort verder kunnen.
Ze outen zich als aanhangers van EBM die fan zijn van Bowie zijn Berlijnse periode. Hoe verder ze trekken, hoe zwaarder bepaalde erfenissen en referenties doorwegen. 'Granules' zou een track kunnen zijn uit Giorgio Moroder zijn soundtrack voor 'Cat People' (waarin Bowie ook opdook). Verder worden de scherpe en venijnige uitkepingen een paar maal bijgeschaafd met verrassend balsemende uitstrijkjes. Denk aan flarden uit de eerste platen van Genesis. Ook Klaus Schulze lijkt wel een van hun voorbeelden te zijn.
Michel Delville, die een van de toonaangevende gitaristen en componisten uit de Belgische fusion- en progscene is, gaat hier extreem ver. Wie zijn werk kent met The Wrong Object en douBt zal hiervan raar opkijken. Voor wie echter de moeite doet om deze codex laag voor laag te ontcijferen, ligt een intrigerende wereld klaar om te ontdekken. Misschien hadden ze wel best een sticker op de hoes geplakt met de vermelding "Absolutely no swing".
Line up:
Michel Delville: gitaar, Roland, GR09, loops, electronics, vocals
Antoine Guenet: toetsen, synthesizer, piano, electronics, vocals
Etienne Plumer: drums, e-percussie, glockenspiel, trompet, electronics, samples
+
Christophe Bailleau: electronics, samples

www.off-recordlabel.blogspot.com

© Georges Tonla Briquet