The Bad Plus – the bad plus.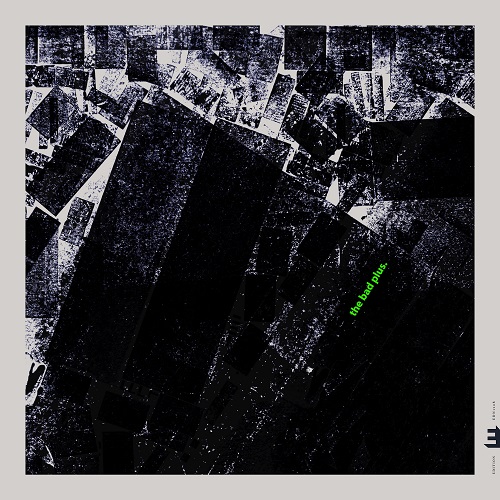 T
Edition
Na de exit van Ethan Anderson en het vertrek van Orrin Evans is er nu de nieuwe versie van The Bad Plus. Geen pianist meer naast originele leden bassist Reid Anderson en drummer Dave King (die elk vier composities leverden), wel gitarist Ben Monder en tenorsaxofonist en klarinettist Chris Speed. Het resultaat is een haast totale en vooral geslaagde ommezwaai.
'Motivations II' is de rustige haast zwevende introductie als kennismaking. Meteen daarop halen ze het bordje "actie" boven en steekt Monder de eerste vuurpijlen af als een jonge Pat Metheny terwijl Speed de hoogste noten opzoekt. Een statement van de twee nieuwkomers die alles meer richting fusion stuwen. Vervolgens wordt een dosis rock geïnjecteerd. Dat Monder te horen was op Bowie's 'Black Star' schemert hier stevig door ('Not Even Close To Far Off'). Nog meer geweld in 'Sick Fire'. Alsof je midden het vernieuwde circulatieplan van Brussel belandde. De soundtrack van de "urban jungle" als het ware.
Van de typische sound blijft zo goed als geen spaander meer over. Dit is een heuse "make over" voor het trio dat ondertussen tot een kwartet uitgroeide. "Le nouveau The Bad Plus est arrivé" en daar kunnen we enkel gelukkig mee zijn. Een verrassende doorstart na eenentwintig jaar waarbij de woorden "bad" en "plus" plots een andere invulling krijgen.

© Georges Tonla Briquet



Musici:
Reid Anderson: bas
Dave King: drums
Ben Monder: gitaar
Chris Speed: tenorsaxofoon, klarinet

LIVE:
10 november 2022 – Handelsbeurs (Gent)

www.thebadplus.com
www.editionrecords.com