Tele-Port - Tele-Port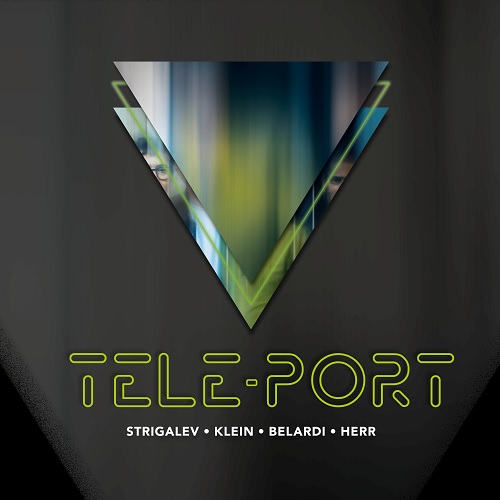 T
Double Moon Records
Luxemburg en jazz in een enkele zin, voor velen klonk het tot een aantal jaar geleden nog als Lady Gaga die een duet opneemt met Tony Bennett. Uitzondering hierop, althans bij een groter publiek, was een tijdje Pascal Schumacher maar die verdween ondertussen wat van de jazzradar door zijn electro-projecten. Er bloeit echter een bruisende jazzscene in het Groothertogdom. Protagonisten die daar het verschil maken, zijn onder meer toetsenist Jérôme Klein, bassist Pol Belardi en drummer Jeff Herr. Je kan ze terugvinden bij Igor Gehenot, Chrystel Wautier, Tali Toké en Urban Voyage. Ze gingen een verbond aan met de Russische saxofonist Zhenya Strigalev (die in 2015 'Robin Goodie' uitbracht met begeleiders als Ambrose Akinmusire, Larry Grenadier en Eric Harland) en doorkruisen momenteel het jazzuniversum onder de naam Tele-Port.
In zeven eigen nummers (aangeleverd door drie van de vier groepsleden) schuimen ze het grensgebied af tussen rock, jazz en prog. Openingstrack 'Concise' klinkt bijvoorbeeld als een kruising van Deep Purple ('Smoke On The Water', 'My Woman From Tokyo') en wat het Belgische trio MDCIII zoal doet. 'Y Clip Blues' is een samenraapsel van acid boogiewoogie en punk. De erfenis van James Chance & The Contortions hebben ze blijkbaar eveneens goed bestudeerd. Een paar keer duiken ze "outer space" in en lijken ze verdwaald in een "horror vacui" met een huilende saxofoon die zijn onmacht uitbazuint. Toch verloopt alles volgens een vooropgezet plan.
Een groep met een duidelijk live potentieel zoals dat dan heet. Ook voor fans van no wave jazz en Belgische beeldenstormers als John Ghost en Kameel.
© Georges Tonla Briquet




Bezetting:
Jérôme Klein: Fender Rhodes, synthesizers
Pol Belardi: bas
Jeff Herr: drums
Zhenya Strigalev: saxofoon

www.challengerecords.com