Teis Semey – Where The Fence Is The Highest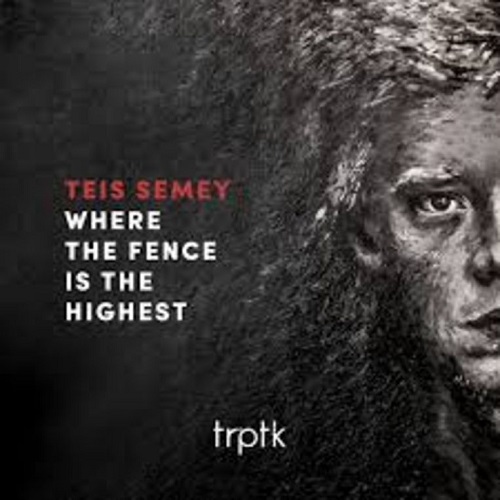 T
Trptk
Met 'Where The Fence Is The Highest' levert de Deense gitarist Teis Semey een groots opgevat werk af boordevol parameters ontleend aan jazz, klassiek en hedendaagse avant-garde.
Teis Semey (°1993) viel al een aantal keer in de prijzen. Het moedigde hem blijkbaar aan om de stap te zetten naar het componeren van monumentaler werk. Het werden meteen twee suites die hij samenbrengt onder de titel 'Where The Fence Is The Highest'. Geen politiek statement maar een verwijzing naar het nieuwsgierig durven over muurtjes kijken als muzikant-componist en zo de eigen taal verrijken. Het aansluitend achterliggende idee is tevens om nooit de makkelijkste weg uit te zoeken (niet de laagste kant van de omheining kiezen om over te springen maar de hoogste zijde).
De eerste suite is getiteld 'Japan Suite' en schreef hij in opdracht van het Concertgebouw Amsterdam. De muziek moest dienen als soundtrack rond een evenement betreffende de 19e-eeuwse fascinatie voor Japan. Semey liet zich inspireren door de houtsnedes van Hokusai, zowat de grootste Japanse meester op dat gebied. Een en ander leidde tot zijn eigen "vier seizoenen". Na de ouverture volgen namelijk 'Summer', 'Fall', 'Winter' en 'Spring'. Samen met tenorsaxofonist Nicolò Ricco, pianist Xavi Torres, vocaliste Fuensanta Méndez, contrabassist Jort Terwijn en drummer Guy Salamon creëert de gitarist vier complexe en gelaagde "tableaux". Ondanks deze karige bezetting klinkt alles heel volumineus als een groots orkest. Dit is niet het resultaat van decibels maar van een zeer gericht samenspel en een technische functionaliteit. De zes creëren een merkwaardige drive waarbij de (woordeloze) vocalen het spanningsveld telkens verhogen. Suggestieve experimenteerdrift laverend in de grijze zones tussen Duke Ellington en Steve Reich.
Voor 'de tweede suite, 'Armed To The Teeth', ging Semey zijn ideeën halen bij Nietzsche, meer bepaald diens 'The Three Metamorphoses' uit 'Thus Spoke Zarathustra'. Alhoewel je hier enigszins een donker labyrint van kronkels en vertakkingen zou verwachten, leunt alles veel korter aan bij jazz zij het niet meteen met een aanknopingspunt bij de traditie van swing of bop maar eerder bij de moderne ontwikkelingen. Drumster Sun- Mi Hong, altsaxofonist Mo van der Does, trompettist Alistair Payne, contrabassist Jort Terwijn en Semey musiceren doordacht en volgens een duidelijk vooropgezette blauwdruk. Hier is wel meer ruimte voor wat speelser experiment en zelfs een gemuteerd walsje.
Voor alle duidelijkheid, dit is geen curiositeitenkabinet of poging tot "third stream" maar een persoonlijke invulling van de mogelijkheden tussen het spelen van een (zeer beperkte) partituur en de improviserende aanvullingen. Noem het grenzen aftasten tussen opgelegde limieten en conceptuele vrijheid.
© Georges Tonla Briquet




Japan Suite
Teis Semey: gitaar
Fuensanta Méndez: stem
Xavi Torres: piano
Nicolò Ricci: tenorsaxofoon
Jort Terwijn: contrabas
Guy Salamon: drums


Armed to the Teeth
Teis Semey: gitaar
Mo van der Does: altsaxofoon
Alistair Payne: trompet
Jort Terwijn: contrabas
Sun-Mi Hong: drums