Woody Mann - A Tribute To the Reverend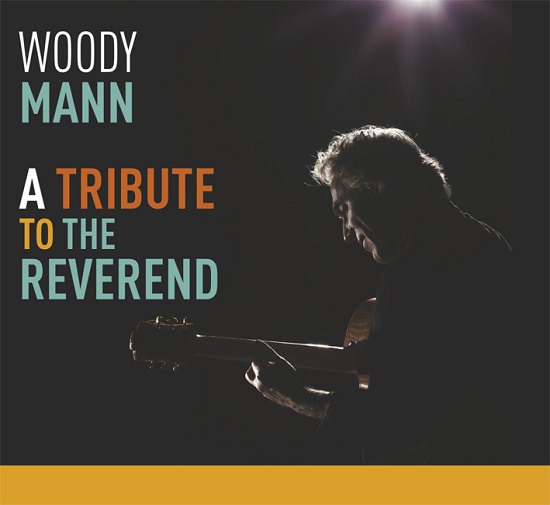 W
Acoustic Music, Order No.: 319.1530.2
Woody Mann gilt weltweit als einer der besten Finger-Picking-Gitarristen und ist ein Schüler von Reverend Gary Davis. Neben Kompositionen seines Lehrers brilliert Mann aber auch mit seinen Arrangements und Eigenkompositionen, die Blues, Ragtime und Gospels in sich vereinen. Bei dem Titel "There's Destruction In This Land" - er ist auch auf der Einspielung der Empire Roots Band "Music from the film Harlem Street Singer" zu finden – präsentiert uns Mann ein Duett mit dem Bassisten Brian Glassman. Von den dreizehn Titeln des aktuellen Albums stammen acht von Woody Mann. Dazu kommen noch drei Titel aus der Feder von Gary Davis und einer von Roberta Martin. Mit "Step By Step", einem Traditional, beschließt Mann seine Hommage an Rev. Gary Davis. Nicht nur Mann versteht es die Zuhörer mit einem abwechslungsreichen Finger Picking in den Bann zu ziehen, sondern auch das Zusammenspiel mit dem Bassisten Brian Glasmann lässt aufhorchen. Im Song "New Buck Dance" kann man dieses Duett zwischen Bass und Gitarre verfolgen. Dabei spielt der Bass beinahe ostinato und darüber entwickelt Mann auf der Gitarre seinen Klangfluss. Hm, hat da vielleicht ein J. J. Cale Pate gestanden und nicht ein Rev. Gary Davis? Auch ein wenig Country schwingt m. E. bei diesem Song mit.
Im Gegensatz zu der Version, welche die Empire Roots Band eingespielt hat, ist die Instrumentalfassung von "Destruction In This Land" allein von den Improvisationen Woody Manns geprägt. Variantenreich ist dessen Spiel, wenn auch nicht immer mit sauberer Technik ausgeführt. Zu oft hört man, dass die Finger über die Saiten gezogen werden, sodass ein harter metallischer Klang erzeugt wird. Hätte er eine E-Gitarre in der Hand gehabt, hätte man dieses technische Manko vielleicht nicht so wahrgenommen. Vom Ragtime geprägt so erscheint uns "Trying To Get Home", ein Titel, komponiert von Rev. Gary Davis.
Fünf Titel des Albums sind als Suite angelegt, angefangen bei "Tribute To B.O." bis hin zu "Last Singing Improv.", aus der Feder von Woody Mann. Zum einen wird uns dabei Blues pur serviert, zum anderen auch sehr konzertant anmutende Musik, hört man aufmerksam den Titel "Do I Have To Wait?". Zum Abschluss präsentiert uns Mann nochmals ein Duett mit dem Bassisten Brian Glasmann. Es scheint als wolle Mann dabei mit seinem flotten Fingerspiel den Tieftoner das eine oder andere Mal umgarnen. Wer sich für Instrumentalmusik und für Blues sowie Ragtime begeistern kann, der wird bei diesem Album von Woody Mann keine Enttäuschung erleben. © ferdinand dupuis-panther
English Press Release by Acoustic Music
In this set of original compositons and arrangements, Woody Mann pays homage to his teacher Rev. Gary Davis, the legendary Blues, Ragtime and Gospel guitarist. Mann takes the Reverends music and creates an artful original masterpiece that captures the essence of Davis' musical depth but never imitates. From the classical sounding "Requiem" and the spontaneous solo improvisation of "Have Mercy" to the swinging duet version of "There's Destruction in this Land", Mann shows us how well he learned those lessons in the Reverends living room when he was a teenager. New York bassist Brian Glassman joins him for the duets. Woody's incredible fingerstyle technique is perhaps only outdone by his ability to compose and arrange. He eloquently sets each song with stunning harmonic and melodic phrasing and cool dynamics and rhythmic groove. Although his roots start in the ragtime blues of Rev. Gary Davis, he has internalized so many different genres that he can draw from several styles and techniques within a single song and blend them in a way that is more than the sum of its parts, it is a style all his own.
© ferdinand dupuis-panther
Informationen
Label
Acoustic Music Records
www.acoustic-music.de
Musiker
Woody Mann
www.woodymann.com