Elmar Brass Trio: Brassabi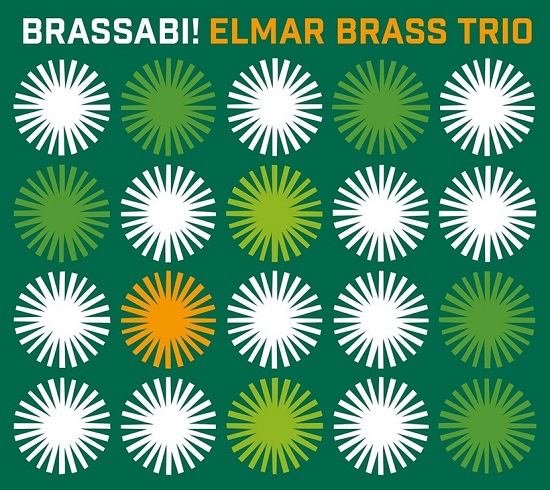 E
Atelier Sawano
Die letzte CD, die das Trio um den Hannoveraner Pianisten Elmar Brass eingespielt hat, trug den Titel "Straight ahead". Genau dieser Stilrichtung des Jazz fühlt sich Elmar Brass verbunden, sodass sich auch auf der nun vorliegenden CD arrangierte Bebop-Titel und Standards finden lassen wie das Bebop-Stück "Crazeology" (Bennie Harris), aber auch "Dreamsville" und "Days of Wine and Roses" (beide Henry Mancini) oder "Stompin at the Savoy" (Benny Goodman) und "Memories of you" (Eubie Blake). Überdies steuert Elmar Brass die nachstehend genannten eigenen Kompositionen bei "Yamasaki 12", Song für einen japanischen Whiskey, "B728" und "Wasabi", das so manchem japanischen Gericht die richtige Würze verleiht.
Nach wie vor besteht das Trio neben Elmar Brass aus dem in Köln beheimateten Bassisten Martin Gjakonovski und Christian Schoenefeldt, der am Schlagzeug wirbelt. Die drei scheinen auch mit dieser CD den Geschmack eines fernöstlichen Publikums getroffen zu haben, haben sie doch die Scheibe in Japan herausgebracht und dort auch zuerst vorgestellt.
Übrigens, alle, die den Duktus von Erroll Garner und Oscar Peterson schätzen, werden auch Elmar Brass mögen, der, so scheint es, in deren Fußstapfen getreten ist. Das beginnt schon bei dem flott daherkommenden "Crazeology". Da springen die Tastenklänge stufig hoch und runter, kaum mal in den Bass abgleitend, immer tanzend und mit der Fließrichtung eines Flusses dahinschwimmend. Dezent fordernd ist das Schlagzeug zu vernehmen. Auch eine kurze solistische Einlage des Bassisten macht Teil des Arrangements aus. Eher bluesig angehaucht erscheint die "Ode an einen japanischen Whiskey" namens "Yamasaki 12".  Gefolgt wird dieser Titel von Parkers "Segments", durchaus auch noch ein wenig swingend, aber in Duktus und Melodiestruktur durchaus mit "Yamasaki 12" korrespondierend. Die Melodielinie verströmt Frühlingshaftigkeit. Auch ein Schlagwerksolo wurde in den Song eingestreut, wenn auch nur ein kurzes. Doch derartige Solos sind ja auf Plattenaufnahmen heute eher selten geworden.
"Wasabi" beginnt mit Bass und Schlagwerk, ehe dann Elmar Brass in Funk und Soul schwärmt und man sich bisweilen an Les McCann erinnert fühlt. Das ist durchaus ein Kontrast zum sonstigen Spielduktus von  Elmar Brass. Dem Grand Seigneur des Swings, Benny Goodman, ist "Stompin at the Savoy" zu verdanken. Elmar Brass öffnet für uns das Savoy und so können wir im Swing schwelgen, auch ohne Bennys markanten Klarinettensound. Mit dem eher getragenen "Memories Of You" beendet das Trio den musikalischen Kanon zwischen Bebop und Standards, durch und durch ein Wohlklang!"
Text: © fdp



Informationen:
Die Cd ist erhältlich unter: http://ateliersawano.com/elmar-brass-trio-brassabi.
Elmar Brassµ
http://www.jazzhalo.be/interviews/elmar-brass-interview-with-the-german-pianist/