Ernie Watts Quartet - Wheel of Time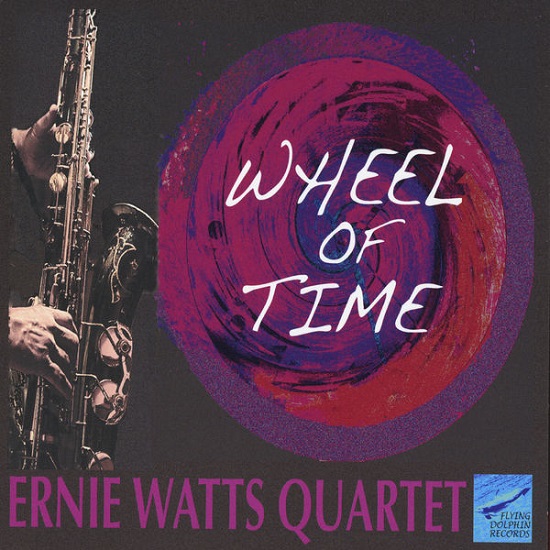 E
Flying Dolphin Records
Le saxophoniste Ernie Watts peut apparaître comme faisant partie des "seconds couteaux". Pourtant, s'il n'a pas la renommée d'un Joe Lovano ou Charles Lloyd, il a une fameuse carrière à son actif.
Né en 1945, il a rejoint le Berklee College, sous la direction de Buddy Rich. Il a fait partie, pendant trente ans, du Quartet West de Charlie Haden, avec de très beaux albums comme Now is the Hour ou The Art of Song, mais aussi du Liberation Music Orchestra (The Montréal Tapes). Mais il n'a pas été qu'un précieux sideman, il a été le leader de plusieurs quartets réguliers, l'un américain avec David Witham au piano (To the Point, Spirit Song), tout en enregistrant avec Geri Allen (Unity), Kenny Barron (The Long Road Home) ou Mulgrew Miller (Classic Moods); l'autre européen avec la rythmique de ce Wheel of Time qu'il connaît depuis 15 ans (Oasis). Il a même réuni les deux rythmiques pour l'album Four plus Four et a fondé son propre label Flying Dolphin Records.
Au piano, dans ce trio européen, Christof Saenger qui a participé au Concours Martial Solal en 1989, a travaillé avec Christof Lauer comme Brandford Marsalis. Il a enregistré, en trio, Chorinho et, en duo avec Watts, Blue Topaz.
A la contrebasse, Rudi Engel qui a suivi des workshops avec Ron Carter comme Barre Philips. Il a côtoyé des Américains comme Charlie Mariano ou Benny Bailey mais aussi des Européens tels que  le vibraphoniste Wolfgang Lakerschmid (bien connu pour ses deux albums enregistré avec Chet).
A la batterie, Heinrich Koebberling qui a étudié à la New School of Music de New York et a accompagné de nombreux pianistes tels Richie Beirach ou Aki Takase.
Au ténor, Ernie Watts possède une sonorité ample et chaude, pour preuve ce Inner Urge de Joe Henderson, joué sur un tempo survolté. Il est aussi un compositeur talentueux comme le montrent les énergiques Velocity ou Letter from Home, mais aussi la ballade A Distant Light. Les membres du trio rythmique, preuve de leur implication totale, signent chacun un thème: L'Agua Azul de Saenger, avec sa belle intro de piano et ses rythmes latins; You and You, une ballade signée Koebberling et Andi's Blues d'Engel avec un beau solo de contrebasse.
Mais la plage la plus émouvante reste sans nul doute celle qui donne son titre à l'album et est sous-titrée Anthem for Charlie: "The wheel of time turns but beauty remains".

Claude Loxhay