Nuno Costa - Evidentualmente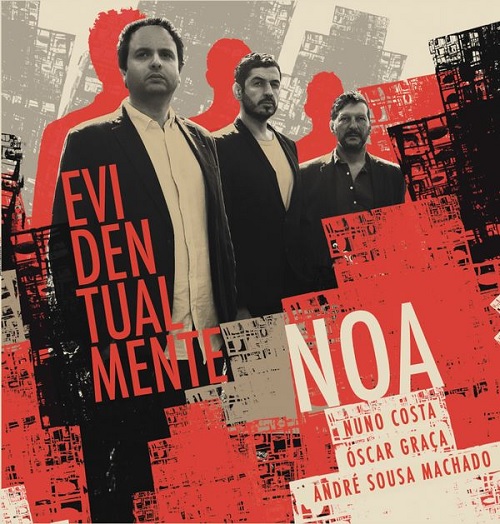 N
Eigen beheer
Nieuw album voor de Portugese gitarist Nuno Costa die wederom de randjes afloopt van jazz, americana en filmmuziek.
Alhoewel hij reeds een aantal albums uitbracht, meewerkte aan verschillende filmprojecten en tevens actief is met zowel zijn trio NoA als andere bezettingen (Quinteto, Saga Cega) bleef de naam Nuno Costa toch wel ver onder de radar buiten zijn eigen landsgrenzen. Een website met Engelse vertaling (in plaats van uitsluitend in het Portugees) zou natuurlijk helpen. Zijn muziek is alleszins de moeite om te ontdekken.
'Evidentualmente' is zo een cd waar je aanvankelijk geen vat op krijgt doordat er een ruim aantal verschuivingen en invalshoeken in voorkomt. De manier waarop dit gebeurt, is dan weer zo vernuftig dat alle nummers uiteindelijk het logische vervolg op elkaar zijn. Costa pende zelf de tien composities.
Een voorzichtig beroeren van de snaren, een spacy aura en licht trillende cymbalen zorgen voor een eerste korte sfeerzetting die reeds na een minuut doorbroken wordt met drumbeats en wat gitaarweerhaakjes om zo stilaan aan epische grandeur te winnen mede dankzij het toetsenwerk. Net geen prog of fusion uit de jaren zeventig door de caleidoscopische uitwerking. Wat later leidt het trio ons rond in een americana decor dat zo uit de ideeënwereld van Bill Frisell lijkt geleend. Eenzelfde pad dat Guillaume Vierset en zijn groep Harvest bewandelen op hun recente plaat 'Nacimiento Road'. 'Sete Anos ao Tabefe' klinkt als een voorzichtig eerbetoon aan Arto Lindsay. In schril contrast hiermee staat 'Les Trois' waarin pianospielereien gelinkt worden aan stilte. De truc van juxtapositie duikt even later op in hun versie van 'All The Things You Are'.
Een grote verscheidenheid van klankleuren en stijlen op deze 'Evidentualmente' maar steeds zo afgetopt dat alles haast naadloos in elkaar vloeit. Zeker ook voor wie het werk van de Griekse gitarist Yiorgos Magoulas apprecieert.
© Georges Tonla Briquet



Bezetting:
Nuno Costa: gitaar
Óscar Graça: piano, toetsen
André Sousa Machado: drums, percussie

https://nunocostamusic.com/