Naked Wolf – Naked Wolf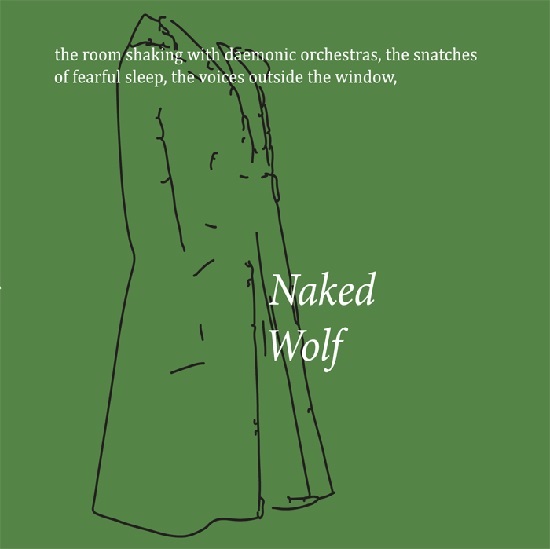 N
El Negocito Records
Naked Wolf is het zestal Luc Klaasen (aka Luc Ex), akoestisch basgitaar, Yedo Gibson (rieten, vooral baritonsax), drummer Gerri Jäger, Ofir Klemperer (piano, Korg ms20 en vocalen), Felicity Provan (trompet en vocalen), Mikael Szafirowski, elektrische gitaar plus (incidenteel) Seb El Zins vocalen. Een Braziliaan, een Oostenrijker, een Israeli, een Australische, een Fin, een Fransman en een Hollander allemaal uit Amsterdam.
Met zijn akoestische basgitaar heeft Luc Ex door de jaren heen een zeer eigen geluid in een langere reeks markante bands als Assemblée, Rubatong, Sol 6/12, 4Walls en Roofs laten horen dat inmiddels navolging gevonden heeft bij jongere musici in Europa. Naked Wolf is een nieuwe onderneming met een aantal verdiende en opkomende jonge musici uit de Amsterdamse improvisatiescène. Het is een rauwe, dwarse power band waarin de twee gitaren met en tegen de twee blazers (in) beuken. De korg synthesizer en de vocalen voorzien het hele tumult van de nodige trillende en drillende krachten.
Het begint met een fraaie treurmars, Umptheenth Funeral March, die gedragen door een stevig lamento-motief gelegenheid te over biedt voor eruptieve overgave. De voortdurende spanning tussen beiden, de wijze hoe daarmee gespeeld wordt, maakt de kracht van de werking uit. Het is een basismodel dat enorm goed (uit)werkt hier.
Een ander mooi werkend vehicle zijn de melodiekernen van Kera Cahor, Metals In Water en Pockets. Zij geven met hun koppeling aan aanstekelijke dansritmen sterke mogelijkheden tot ontplooiing en expansie van pakkende dynamica. En daar zit het in bij dit soort muziek. Niet het rammen, beuken, krijsen, crescendoën en over de top gaan op zich maakt het, maar de contrasten van groovend en piepend, beukend en trippelend, voluit en fluisterend, diepdonker en stralend … de voortdurende spanning tussen verschillende elementen die de dynamica voeden en laten ontbranden. De ene keer monomaan bezeten op één ding doorgaan en een andere keer juist snel en scherp wisselend heen en weer springen. Het blijft een constante uitdaging en zorgt ervoor dat de groep en de muziek ontwikkelt. Je moet elkaar (en het publiek) steeds weer vinden. Ook al blijft het een enkele keer te log of gaat het iets te lang door, het zestal is er inmiddels aardig in gevorderd. Juist er doorheen gestrooide vreemde 'lichte' elementen tillen de muziek op. Zoals ineens de Afrikaanse gitaar en dan de crooked reggae in Pockets en de zang in Robert Wyatt modus in Metals In Water. Maar ook het fraaie piano- en trompetwerk in The Wolf And His Coat tillen de muziek op en leiden naar nieuwe, verder reikende ontvlamming. Een markante eigen identiteit begint zich af te tekenen.
P.S.: Jazz? Nee! Rock? Nee! World? Nee! Alternatief? Nee! HRSB, heavy recycled sounds, bouncing? Yes, ja!